Success comes to those who stay raw and hungry for more skills to add up and in their profile always remain unsatisfied looking for bringing changes in the society. This year might be annus horribilis for millions of us, but the phase also gave some people to make the most out of it. At a time when in general we the netizens of the 21st century was binge-watching lengthy series and posting our cooking recipes on different platforms, there were a few who have just enrolled in different skill development programs online and adding more brand value to their profile. If you are disciplined and self-focused then nothing can deter your determination, not even the ongoing COVID-19 Pandemic!
Talking about one of such young coaches, we have featured Senpai Rahul Nagamangala alias Surya who has invested not just his youth into fitness but dedicated the whole life to holistic fitness and wellbeing. Started as a cricket coach, Rahul (Surya) has been a successful model, Kickboxing coach, strength and training coach, and recently one more feather under his with his black belt level in karate. With an urge to revolutionize India Fitness Industry, Rahul(Surya) has been dealing with international clients as their personal trainer. Owing to his amazing journey and loads of technical knowledge of almost every sport and bodybuilding skill, he can be called ''The jack of Everything preparing to bring something bigger''.
Spilling more about this young coach, Abhinav from Sportz Business Magazine brings out an exclusive interview with Senpai Rahul Nagamangala alias Surya, a successful model, Kickboxing coach, strength and training coach, Karate Black Belt holder, where he shares his own insights over different forms of training and his own journey till now. Excerpts of the full interview: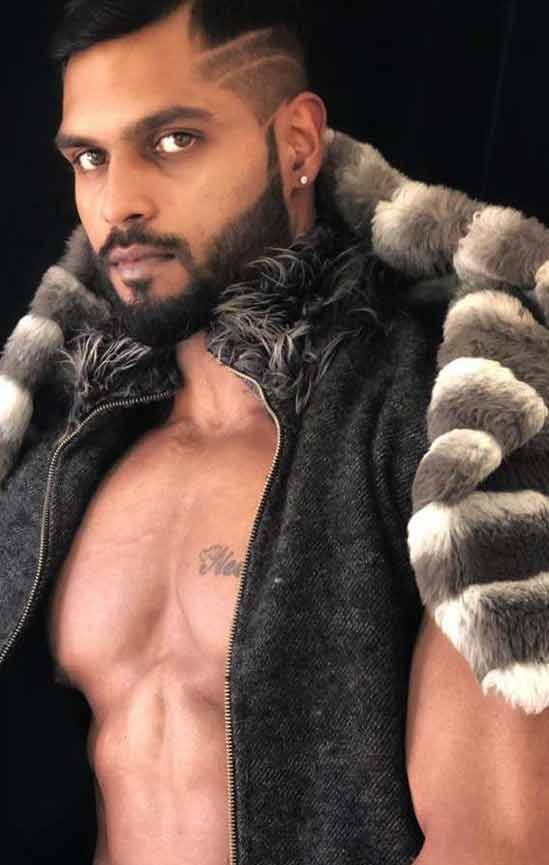 Can You Share with us your trivia in the sports and fitness industry and enumerate your achievements to date?
At the early age of 8, I started playing cricket which subsequently improved as I grow old playing the sport. By the age of 12, I start playing for different professional levels of cricket sports including leagues, zones, and state (Karnataka). By the age of 14, I have developed a knack for performing on the pitch as a professional Batsman and Wicket Keeper, I thought to infuse fitness into my daily life schedule as I was also an obese kid then. Hence, I joined a gym at an age of 16 to meet athletic endurance, stamina, and power to upscale my performance in my cricketing career. That's how it was a short and crisp story of my first tryst with fitness that I had welcomed in my life in the backdrop of athletic demand as well as defeat my obesity.
You always been into sports especially cricket, what made you switch to the fitness industry? Can you highlight some of its achievements?
First thing first, I want to address one thing to all those beginners who have just started going to the gym is that you can't do fitness devoid of any proper guidance. This is the very first lesson that I got to learn as initially when I started doing the workout in the gym, I was just doing cricket workout to hit my endurance, stamina and functional training as there was no one to guide to take the thing at advance level. Notably, the workout we do for cricket happens to be quite different in comparison to the conventional ones. So, I continue to do cricket workout till I turn 19. During the course of my early encounter with gym and fitness, I used to see bodybuilders come to our gym and which ultimately gave me an urge to start considering bodybuilding seriously. Hence, by the age of 20-21 when I was in Delhi during my graduation days, I started my modeling career and conditioning my physique. It happens when you start giving your dedication to anything, your peer group start boosting you up, and that what happened with me as after doing modeling for a couple of years, my comodels start giving me guidance which really helped me to take my body to a mature level.
Extending my cricketing career, I moved to Punjab and opened my own Cricket academy viz. Rahul Cricket Academy. It was the first cricket academy in all over Jalandhar.
In the meantime, my gym schedule got normal however, I still want a career in fitness modeling so started looking for gyms in Jalandhar. Then, one day I met former Mr. World (PRO Jagjit Singh)(Mr.world.Jagjit Singh) who groomed me and trained me for my first bodybuilding competition which happened in Himachal Pradesh. Since, It was my first bodybuilding on stage experience so, It was hard as we were in a cold place, and we had to pose in shorts only. At that time, I came to know about the different preps, that one needs to do before your stage-day, well I was having only eggs for a couple of days leaving any sort of liquid altogether. Well, once I was called as the runner up in the men's physique category, I forgot everything. It was a jovial moment for me to be the runner up just next to the winner and that even on my very first competition. It literally tasted like an achievement.
It started a spree of my performing on the stages going to different places across the nation. Just after 2 months, I was again sent to a bodybuilding competition I was sent to compete in Mr. Punjab Amateur Bodybuilding Competition where I bagged two medals one silver and one for best poser on the stage. After that, I performed on the stage of Mr. Hercules, Mr. North India (Gurgaon), Mr. Karnataka till the time the pandemic has hit the world so organizers stopped organizing any competition.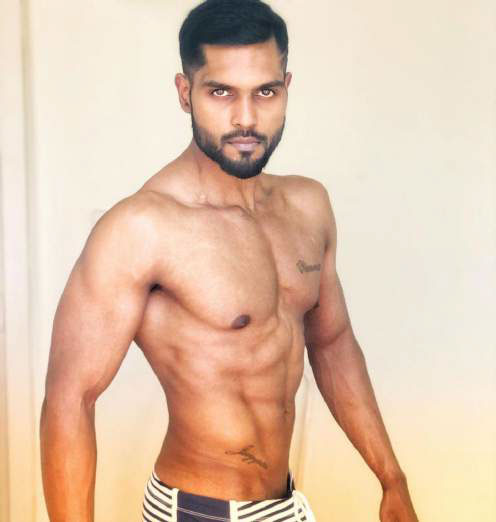 During the course of Pandemic, I got myself enrolled to a lot many certification courses which have given me essentials knowledge in the different forms of physical activities like karate, kickboxing.
For a Personal fitness trainer like you, how do you see education is quite important to survive in the market and make a difference?
If we talk about certified trainers in India, they are less in number. It's because of the wrong mentality of the people in general, what they do think if someone is quite muscular he is the one who can train them. However, according to me, I think it's wrong to judge someone by his or her physical built like people should not judge a book by its cover. It's a fact that everybody finds studying a tough task to do. And in our India, most of the people who get into the gym industry or bodybuilding industry are either illiterate or less educated 10th or 12th fail. There might be different reasons for the same including economic crisis which means they can't afford a coach or do a training course. Eventually, I think in India most of the trainers are giving wrong training to their clients in most of the cases. Okay, take my personal experience of bodybuilding, you can't just build a muscular body by lifting weight. I will rather suggest, you should lift weight according to your body's endurance, hypertrophy, Body's tempo posture, in a challenging way. This way you can see visible body growth.
As you have mentioned you are into combat sports like Kickboxing as well as karate, so can you please our readers how distinct are their workouts and training processes?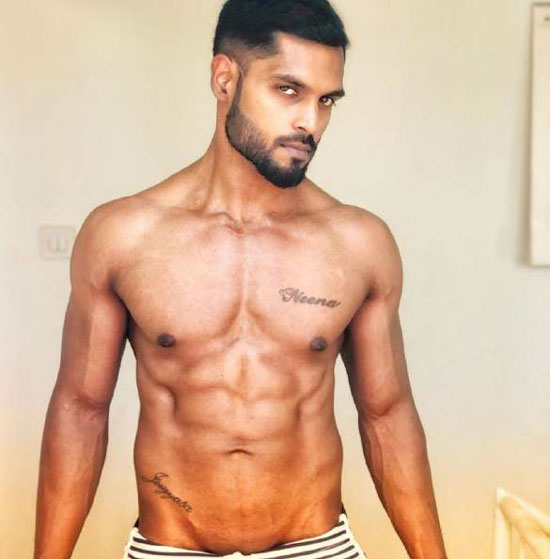 Sports and Sport are quite different things, the Sports is played by a team and sport is by an individual person. Sports is like the mother of a different sport. Now, talking about the question that how distinct is Kickboxing to Karate. Well, they are not so much different but the rules are different because both include the same techniques having different rules. Karate is the main part in which kickboxing, boxing, MMA, Muay Thai, and other forms come. For Karate, people have a different set of opinions, they think Karate is quite an offensive sport however, Karate is not like that. The real meaning of karate is that you are an empty hand and you need to protect yourself. It's more about defending yourself from any form of an incoming threat. On the other hand, Kickboxing is a game, it's a form formed by karate technique. Kickboxing is also a kind of game that has been derived from karate. The training of both sports is quite rigorous however, karate is relatively more rigorous than kickboxing. Because in karate you need to deal with your mind by managing it right doing meditation. So, for karate, you also have to be mentally strong as well as mentally stable.
I have been practicing karate since 2014 and last year (2019) I got my black belt from JALANDHAR based Sanjay Karate School. And, now I am a karate teacher besides having a black belt in kickboxing.
And the last, what is in your pipeline that we can expect happening in the next five years?
In the next five years, I won't keep trying to learn a lot and achieve a lot in this domain of bodybuilding and health and fitness training. Lately, I have some plans to execute like opening a sports club that can space everything like cricket, Karate, gymnasium, yoga, and nutrition Clinic. Besides, I also want to collaborate with a team like a cricket team, football team and as a sports and conditioning coach or fitness coach, I want to work with them. And last but not the least, I want to spread awareness amongst people about health and fitness. My goal is to spread fitness like VIRUS like coronavirus.
Disclaimer:
The information contained in this article is for educational and informational purposes only and is not intended as a health advice. We would ask you to consult a qualified professional or medical expert to gain additional knowledge before you choose to consume any product or perform any exercise.