There is a famous saying viz. "Motivation is what gets you started. Habit is what keeps you going" by Jim Ryin, the quote perfectly goes in the real world too for the people who have gone through a remarkable transformation in their life being motivated to be fit and subsequently making it a part of their daily life schedule.
Featuring one of such brave people, we have Manvi Kaushal, a Nutritionist and Wellness Health Coach who has fought vehemently against her odds like PCOD and obesity through hard work and sheer dedication. Taking a cue from her own transformation and a healthy addiction to health and clean eating, Manvi being a Nutritionist and Wellness Health Coach, has been teaching her clients about 'Mindful Eating' which also happens to be the name of her startup.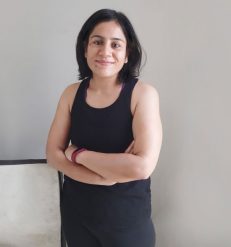 Knowing more about this amazing lady, Abhinav from Sportz Business talks to Manvi Kaushal, who shares her insights over different food habits and some rookie mistakes that in general millennials do. 
Can you share your quest for fitness and how a streak of losing weight has guided your pathway to be a Nutritionist and Wellness Health Coach?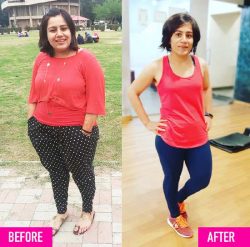 Suffering from PCOD and obesity with almost 90kg weight, one day I decided to change the way I looked in the mirror. It was not an easy journey but worth it. When I started my weight loss journey, I was not aware that this would turn into a passion for fitness for me. After losing 30kgs I decided to become a certified Nutrition and Wellness Health Coach and have been ever since helping others in their journey to fitness.
Being a Nutritionist and Wellness Health Coach, you have been running your brand 'Mindful Eating' can you tell us what it's all about?
I have been running my start-up "Mindful Eating" for 2 years now. I have worked with clients across the globe to help them with Lifestyle Disorders such as Thyroid, PCOD, Diabetes, and hormonal imbalances to build a healthy lifestyle.  Mindful Eating has also conducted corporate sessions to guide people with a hectic lifestyle to build ways to eat well and exercise regularly to stay fit and healthy.
How do you plan your clients' diets according to their medical condition and their food preferences?
Planning a Meal Plan/ Diet requires careful consideration of the client's current lifestyle to understand what changes can be brought in the current lifestyle to build a new healthier lifestyle. After a detailed understanding of the medical concerns they are facing, the plans are designed to fit in well with their lifestyle while working towards bringing in changes to cure the condition.
Tell our audience, how effective are supplement to lose weight. 
I don't believe in supplements. With the right Nutrition and training, weight loss happens. Creating a calorie deficit does create a lack of nutrients. But the key is to add variety and have more nutrient-dense foods.   A good multivitamin is the only supplement that I recommend for the body to get the essential vitamins and minerals that our foods don't provide.
What do you suggest to those sedentary lives living people who want to get over obesity?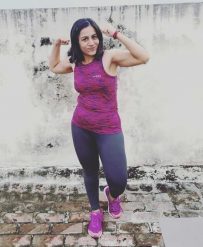 Small changes go a long way in making a sedentary lifestyle an active one. Take the stairs instead of the elevator, make sure to walk for 5 minutes every 2 hours, instead of going in the car to the nearby market – get a bicycle, keep a jug of water close to where you sit and work. In no time these small changes will become a part of your healthy lifestyle.
Are Vegan diets better than animal-based food? If yes, then tell our readers why and how we can bring this phenomenal change in our food eating life?
Being Vegan is a very personal choice. In the long run, decreasing animal protein intake does reduce our carbon footprint on the environment and is considered to be more sustainable. This big lifestyle change can be overwhelming, so before turning vegan one should be aware of all the right substitutes that won't make them miss on giving up their favorite foods in the long run. Vegans can easily find substitutes for milk products, meat, butter, and even cheese. So just plan your way into being a vegan and the transition will be a happy one!
What are some rookie mistakes millennials make in terms of fitness and healthy living?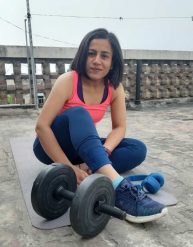 Depending on supplements just to look good on the outside doesn't make you strong and healthy. Finding the right balance between Nutrition, workout, and personal life to make healthy lifestyle changes slowly and steadily, leads to building a sustainable Healthy Lifestyle.
What are some easily accessible Indian Superfoods, that are quite good to boost your immunity?
Amla, ginger, garlic, turmeric, honey, and green tea to our everyday meals provides us with a rich dose of antioxidants. These superfoods are loaded with immunity-boosting properties, they are anti-inflammatory, rich in medicinal value, antioxidant-rich and thus help to fight off infection and support the immune system.
What kind of dietary recommendations, do you recommend for the Indian geriatric population?
Older people above 65 years of age must take care of their nutrition intake. A nutrient-dense diet that is rich in Vitamin D, Calcium, Vitamin B-6 and B-12, fiber, and proteins critically important for older adults. Dietary changes such as eating more fruit & vegetables especially dark green, leafy & brightly-colored ones, help provide a variety of essential nutrients. Also eating more calcium-rich foods such as calcium-fortified soy milk, tofu, milk, cheese, yogurt helps meet the calcium requirements for the elderly.
What's your daily workout schedule look like, your key goals, and your vision for a healthy start to 2021?
My personal favorite is a HIIT workout where I can feel that burst of energy, it just leaves me feeling all charged up and happy. I usually work out 5 – 6 times a week which would include a HIIT session, one day of outdoor running or cycling, and 3 days of Strength Training. My 2021 goals include working on my overall body and mind strength. But most importantly, I want to add more resistance training and yoga to my fitness routine to increase my flexibility.
Disclaimer:
The information contained in this article is for educational and informational purposes only and is not intended as a health advice. We would ask you to consult a qualified professional or medical expert to gain additional knowledge before you choose to consume any product or perform any exercise.