Committed to delivering thought-provoking deliberations with a series of webinars, Gamethon India expo and 28th Convergence India expo held informed discussions with experts from across the gaming and e-sports ecosystem on the impact and response of COVID-19 on the industry.
Almost 400 people tuned in to an exceptional session on How Covid-19 has taken Gaming and e-Sports to the Next Level. The talk was deftly moderated by Mr. Sidharth Kedia, CEO, NODWIN Gaming, who noted that, "It's rare in today's climate for an industry to be as positive and optimistic as gaming is across the board. It's not just gaming, but there's a lot of nuances in there that need attention."
An enthused panel discussed the black swan event that COVID-19 has been; giving a big boost to the gaming industry. Ms. Salone Sehgal, General Partner, Lumikai pointed out some trends, "India has reported a 25% rise in data traffic over the last 3-4 months of lockdown. Peak traffic hours have gone up from a few hours to throughout the day. There's been a 30-40% rise in downloads, with COVID-19 having certainly accelerated gaming downloads in India." Speaking of industry investments, she said, "Traditional financing towards gaming has always been on the lower side, which shuts down innovation and stifles gaming- which is discouraging for creators. This isn't criticism of the Indian gaming ecosystem, but a pattern observed in European markets too till very recently, when venture capitalists started showing up on the spectrum."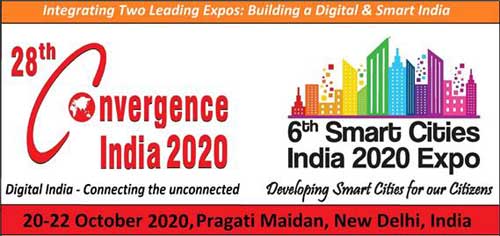 Noting new trends that have emerged during COVID-19 lockdowns, Mr. Sidarttha Bezbora, Co-Founder, Skibre Private Limited noted, "Different patterns have been observed across genres of gaming during the pandemic. Certain genres such as gambling games have picked up pace. The daily amount of time spent on such games has gone up by an hour." Mr. Abhishek Aggarwal, Founder and CEO, Trinity Gaming India agreed, "New trends of consumption have come up from within the gaming industry. For instance, we have seen a stand-up comedian who plays Chess online see the same engagement as a tier-2 game. In order to continue to capture the market, we must focus on diversifying content."
Mr. Firasat Durrani, VP, Operations, Loco – Pocket Aces pointed out, "People who weren't interested in gaming earlier are keen now- that's the hallmark of this discourse. At Loco, we predicted this and decided to act quickly with a charity event called 'Gaming for Good,' that set an industry tone." Mr. Nimish Raut, India Lead, Fnatic remarked that while gaming is witnessing a peak right now, investments in the long term will remain an issue. Speaking of e-sports in India, he explained, "An Indian e-sports team will be everyone's dream come true. The challenges faced by e-sports will be the same as any other sport in the country. At Fnatic, we have a very clear vision for what we want to achieve, and our charity event set a precedent, on which bandwagon the industry jumped."
Responding to a question from the moderator on why India hasn't seen creations like a PUBG, Mr. Ninad Chhaya, Co-Founder and COO, GoPhygital responded, "Having been a part of the Indian gaming industry for a very long time, I can remark that the market is finally taking off. It takes a different kind of talent to create PUBG-like games, and Indian games have finally started to be seen amongst the top in US app stores. The generation today is smarter, very aware of the KPIs, unlike back in the day when we created the games we liked, irreverent of analytics and big data. We will begin to see games that are made in India, and made for the world."
Mr. Anurag Khurana, eSports Consultant, Paytm First Games echoed optimism on the Indian gaming creator potential. "Today's generation is good, and they understand the KPIs that we didn't. The Indian mindset favours small, short games; which is a trend followed by why mobile devices are so popular in the country. It's also for that reason why we haven't come up with a big game like PUBG. Mobile titles have been much more popular in the Indian market."
About 28th Convergence India 2020 expo
Convergence India expo is an international platform for overseas and Indian exhibitors to showcase cutting-edge innovations and latest digital technologies on Broadcast & digital media; wire/wireless technologies (broadband, 4G, 5G); IoT; Cloud & Big Data; AR/VR; M2M; artificial intelligence; robotics; drones, and much more. Organised by India Trade Promotion Organisation (ITPO) and Exhibition India Group, the 28th edition of Convergence India expo, co-located with the Internet of Things India expo, EmbeddedTech India expo, Mobile India expo, Fintech India expo & Gamethon expo, is scheduled to be held on 20-22 October, 2020 at Pragati Maidan, New Delhi.
For more, please visit: https://www.convergenceindia.org
Disclaimer:
The information contained in this article is for educational and informational purposes only and is not intended as a health advice. We would ask you to consult a qualified professional or medical expert to gain additional knowledge before you choose to consume any product or perform any exercise.