With India's COVID 19 cases rising every day and an increase in death cases caused by the same, our country has encountered one of the worst medical crisis. Considering this fatal pandemic of COVID-19 where no effective preventive and curative medicine is yet available; a healthy immune system is the most crucial and promising defense against such a viral infection. The human race over centuries has combated epidemics like smallpox, polio and the Spanish flu and the immune system has adapted to survive these pathogens. Since severe acute respiratory syndrome coronavirus 2 (SARS-CoV-2) is a new virus, there is no pre-existing immunity in human beings. This has raised several questions in the minds of parents.
In general, our immune system is like a barrier – it protects us from illness, pathogens, and toxins by providing resistance to those infections. Without the body`s own defense mechanism the functioning of organs and overall health can be compromised.
There are different types of immune cells that work in a synchronised manner to identify, locate, capture and to destroy the pathogens.
Antioxidants are substances that protect our cells against free radicals, which play a role in diseases. Free radicals are molecules produced when our body breaks down food or when we are exposed to infection, or chemicals.
Vitamin C & Immunity
Research shows vitamin C is essential for the growth and repair of tissue all over the body. Vitamin C is documented to support several immune mechanisms in our bodies. Vitamin C contributes to immune defence by supporting various cellular functions of both the innate and adaptive immune system. White blood cells (WBCs) are an important component of our immune system. There are different types of WBCs, each of which helps to fight viruses and other pathogens in different ways. Vitamin C helps to stimulate both the production and function of many types of WBCs, helping the body to produce important antibodies, proteins that bind invading microbes to neutralise them. The powerful antioxidant properties of Vitamin C helps to protect certain WBCs from the toxic compounds that are produced in their fight against pathogens. Vitamin C accumulates in phagocytic cells (WBCs), such as neutrophils, and can enhance chemotaxis (movement towards virus), phagocytosis (killing), generation of reactive oxygen species (harmful chemicals), and ultimately microbial killing. Therefore, Vitamin C is an essential nutrient for healthy immune system response.
Clinical studies with supplementation have shown that vitamin C reduces the duration of common cold symptoms, given the consistent effect of vitamin C on the duration and severity of colds in the supplementation studies, and the low cost and safety, it may be worthwhile for common cold patients to supplement vitamin C to prevent and limit the symptoms.
Glutathione the "master antioxidant"
Glutathione (GSH), a major cellular antioxidant, is considered an inhibitor of the inflammatory response involving reactive oxygen species (ROS). In simple language Glutathione protects the cell and the body from damage caused by harmful chemicals generated during the fight between immune system cells and the invading pathogens or other chemicals. Research supports the view that endogenous GSH plays an important role for the establishment of the immune responses to viruses. Research has also shown that active glutathione (GSH) primes WBCs in body's front-line infection fighters. GSH-enhanced in immune cells are able to produce more infection-fighting substances, controlling both bacterial and viral infections. When intracellular glutathione stores are rich, immune molecules are stimulated, and both viruses and other pathogens are inhibited.
Glutathione is produced by the body itself however; age, pollution, infections cause blood glutathione levels to deteriorate. Low glutathione levels are documented to hamper the function of various immune cells (esp. lymphocytes) and these cells show restored function post restoring Glutathione levels. Glutathione is important for the identification of pathogens and also for generating antibodies that offer long term protection. It is very effective antioxidants that keep inflammation in the lungs under check and especially helpful in keeping lung function during a viral infection.
Vitamin C & Glutathione to boost immunity and protect against viruses
1)      Vitamin C & Glutathione are essential for immune cells, low levels of these hamper the functions of immune cells, and their ability to fight pathogens like viruses.
2)      Combined Glutathione and Vitamin C work synergistically within the body, plays a critical role in the activation of Glutathione. and have antioxidant properties thereby protecting against damage done by pathogens like viruses.
3)      Glutathione deficiency can be alleviated through Vitamin C supplementation. Combine Glutathione supplementation with an equal or double dose of Vitamin C to maximize their effects, hence assisting the functions of immune cells to fight pathogens like viruses.
4)       The Duo of Vitamin C & Glutathione also has effects on functions of WBCs which helps the body fights pathogens like viruses
5)       Vitamin C & Glutathione helping the body to produce important antibodies, proteins that bind invading microbes to neutralize the
Combination of "fighter Duo" Vitamin C & Glutathione.  Both Vitamin C and Glutathione work synergistically within the body.
Researchers studies have found that taking vitamin C supplements increased glutathione levels in white blood cells in healthy adults.
In another study , Vitamin C supplements increased Glutathione production considerably. The close association of Vitamin C and glutathione in lymphocytes(WBCs) suggests their inter-dependence may be attributed to overlapping antioxidant functions.
Compromised immunity is an important reason to acquire an infection. Elderly, diabetics, immunocompromised patients, poor dietary and lifestyle habits impact immunity adversely and hence are more susceptible to acquire infections. Ensuring potent immunity is key to keep our self-protected, especially in a pandemic like COVID-19. It is almost impossible to avoid exposure to viruses & other pathogens and we have to live with them. We can protect our self by consuming a balanced diet rich in antioxidants, vitamins, and minerals and to maintain a healthy, active lifestyle.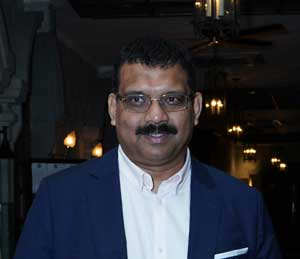 Authored by: Dr. Anish Desai, Strategic Medical Affairs – Adroit Biomed Ltd
Company Profile, Adroit Biomed limited
 Established in 2011, Adroit Biomed limited is a pharmaceutical healthcare company with focus on dermato-cosmetology. Its currently based in BKC, Mumbai. Sameer Paigankar is the Chairman of Adroit Biomed Limited, Sushant Raorane and Ajit Marathe are the Co-founders.
Adroit's USP reflects in its core value of being a science-driven company, where they take pride in offering exceptional quality products that inspire real change in the world of dermatology. Passion for innovation is the real driving force for Adroit.
Mission is to leverage our perspicacity of dermato-cosmetology channeled in a focused direction of providing innovative solutions that meets the needs of patients and healthcare practitioners.
Vision is to be recognized globally as innovation-driven medical research, pharmaceutical healthcare company committed to delivering quality & innovative products and services.
Since inception, Adroit's journey has been exciting and really captivating one. We have introduced first of its kind concepts and catalyzed some of the major changes in the traditional dermatology concepts with an amazing level of acceptance. We have pioneered the effervescent market and will continue to do so
Key Products of the Company:
Glutone (For the Beauty from within)
Glutone is a special range of products containing Glutathione. Glutone enhances beauty from within by increasing the glutathione levels in the body. It contains glutathione in its purest form ie; Setria Glutathione from JAPAN. We are very proud to share that Glutone is today the NO. 1 brand of glutathione in India. Also the innovative formulation in the form of effervescent tablets imparts a tempting, tasty fizz one cant resist.
SKINFAY CAPSULES (The Only Oral Moisturizer is Adroit's hydrating innovation)
Controlling the skin's state of hydration at the right level helps reduce symptomatic as well as subclinical pathologies. SKINFAY Capsules contaisn CERAMOSIDES, a patented ingredient (containing a complex of plant ceramide). CERAMOSIDES offer not only moisturizing but also collagen boosting, anti-inflammatory and anti-oxidants benefits. SKINFAY Capsules is THE ONLY ORAL MOISTURIZER and a perfect daily routine.
ESCOR Z (For Dazzling Beauty )
With the goodness of Vitamin, C EszorZ revitalizes skin and protects its beauty. Comes in attractive and tasty saberry, orange, lime and lemon flavor.
RACINE (With Trichoboost Technology)
Racine offers an intensive solution for hair fall and baldness. The "Trichoboost" technology, increases penetration as well as normalizes respiratory exchanges between hair follicles and blood circulation. Thanks to Auxina Trichogena*. By virtue of Auxina, RACINE Hair Lotion quickly initiates growth in dormant follicles and over the period normalizes the hair cycle.
Reference Link-https://adroitbiomed.com/
Disclaimer:
The information contained in this article is for educational and informational purposes only and is not intended as a health advice. We would ask you to consult a qualified professional or medical expert to gain additional knowledge before you choose to consume any product or perform any exercise.