The ongoing pandemic has taught us that we have to live with the new normal as far as our lives are concerned. The fatal virus shook the entire world globally and has left nothing except sufferings and a collapsed economy. Many nations have witnessed the recession again as businesses disrupted on a drastic note. Well, with many vaccinations drives altogether, the concern is still on the corners for a third wave to strike. However, as the lockdown eases in many parts of the country, there is a scope for reopening the gyms in the later phase of the unlocking process.
As the gyms gear up to reopen, the fear of COVID will still be haunting the members as well as the gym owners. Many gym owners will need to struggle to get the same consistency of gym members coming to the gym as they used to come earlier. Besides all, they also have to grant full access to their old members whose membership has been already paid in advance before lockdown. At a time when people are still confused over whether to hit the gym again or not amid pandemic, you can win the trust of your members by introducing several preventive measures to protect your members from the vicious viral infection. This will certainly help to regain all of your lost clients and will also create a sense of security among them.
A planned strategy is highly needed if the fitness centres, gyms really need to survive in this volatile situation. With our series of articles in this segment, we have been trying to figure out the best possible marketing steps that gym owners can adopt, to market their gym after the post COVID scenario. By following simple marketing ideas, you can market your gym facility in a very patterned way. For that all you need to follow our series of articles that we have been bringing every month, which showcases an in-depth analysis and ideas for the scope of improvement in the marketing strategy, to revive gyms and fitness centres from the aftermath of the COVID. Just to stay ahead of this saturated market of gyms growing in every corner of our city, our 'Effective Ways to Market Your Gym' series provides the relevant ideas to market your gym, thus making good things roll over again. As each gym and fitness centre is quite distinct, so depending upon your requisites and requirements, you can choose appropriate ones and you can ignore which you don't find feasible to attain.
Simplifying the same problem, we have tried to introduce some of the best result giving marketing strategies that a gym owner can inculcate to increase their gym memberships.
Digital Ways to Market Your Gym
As the world is going digital, gym owners can go too and can make their gyms digitally empowered with many innovative digital software's, that are meticulously designed only for gyms and fitness centres. These gym software's are highly equipped to manage all your client's needs from a single platform at your fingertips. Without any physical contact, these software's provides a multi-dimensional assistant-based solution, to manage all the essential requirements of your fitness business from any corner of the world. However, for your clients, the application offers an impeccable fitness routine, monitors their performances online, and generates revenue by attracting more customers online.
Let's find out the ways of digital well-being to manage your gym effectively, without any fear of the pandemic.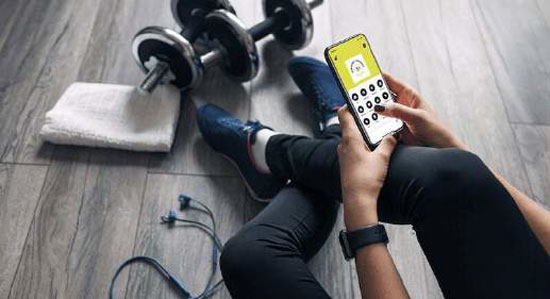 1.) Digital Virtual Workout – As there will be a risk of gathering people during the opening up of the gyms, in such a case having a unified gym software will certainly allow you to conduct your workout routine and offering online classes to your clients. You just need to route your workout at the desire time slot, and within just a few clicks, it will be broadcasted live to your clients whenever the session starts. This digital method will certainly add a benchmark for your old as well as new members who want to join your gym. No matter how many times lockdown occurs in future, these simple digital tools will make your gym seamlessly go without any hindrances.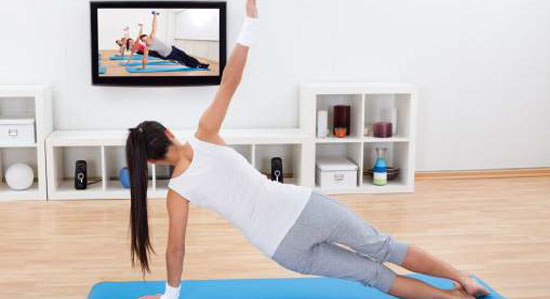 2.) Customization of Classes – Instead of waiting for the government's nod for the reopening of the gyms. Gym owners can allow user-friendly segregation of their online workout classes at the comfort of their members. The unified gym management software lets you allow your members, to choose their suitable time slot to start their daily workout. However, as you have already posted your desired workout video for your clients into the server, now from here your gym members can access those and can start their exercises with just a few clicks. This will certainly allow them a customised slot to choose their own workout time and keep a lesser burden both on the server and physically in the gym.
3.) Digital Virtual Diet Plan – Apart from exercises, diet is equally important for fitness. Having a unified gym management software not only will promote your workout session but will also help you to interact with your clients for any doubts, clarifications and also to have dietary tips. A proposed diet plan can be mailed to your client's mail id directly through the server. This is only possible because of the fact that the entire clientele of your gym has now being synced digitally by you. These software's are designed in such a way that they will make your gym accessible for all, besides whom you grant the permission. A completely paperless, touchless and contactless experience can be performed over digital parameters, and all of your clients can avail the full access to your gym as they were availing before the pandemic.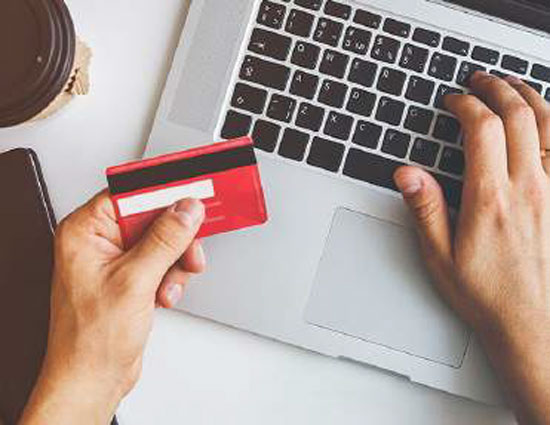 4.) Digital Virtual Payment – Apart from exercises and interaction, you can also manage your payment system virtually without any hassle. This unified gym management software is well equipped to integrate with third-party payment software's, to manage your gym subscription charges seamlessly. However, with this, membership charges from now on won't be a hassle anymore. An effective virtual payment will hence bestow your gym business from the aftermath of the pandemic and will reduce the burden of the financial crackdown that most gyms are facing. All the virtual payments into this software are designed on a full secure basis cloud server, which has minimal interference of any dubious means.
Disclaimer:
The information contained in this article is for educational and informational purposes only and is not intended as a health advice. We would ask you to consult a qualified professional or medical expert to gain additional knowledge before you choose to consume any product or perform any exercise.