The fitness market in India has witnessed tremendous downside due to the outburst of the COVID-19. The current pandemic has ruined many businesses and has also engulfed the fitness industry. Well, with the scarcity of vaccination, uncertainty prevails regards to the future of the gyms and the fitness centres. However, many gym owners are still struggling to get the same consistency of gym members coming to the gym as they used to come earlier. The fear of COVID has kept people away from gyms, thus making a negative impact on their health.
The post COVID scenario witnessed the re-opening of many gyms and fitness centres, where the owners have been strictly following all the COVID protocols, to offer a fearless gym experience to its members. Despite having such preparations, still, there is lesser involvement of people which seems to be a major concern for gym owners. In such a scenario it is recommended to have a planned strategy to market your gym if they (gym owners) really need gyms to survive.
By following simple marketing ideas, you can market your gym facility in a very patterned way. For that all you need to follow our series of articles that we have been bringing every month, which showcases an in-depth analysis and ideas for the scope of improvement in the marketing strategy, to revive gyms and fitness centres from the aftermath of the COVID. Just to stay ahead of this saturated market of gyms growing in every corner of our city, our 'Effective ways to market your gym' series provides the relevant ideas to market your gym, thus making good things to roll over again. As each gym and fitness centre is quite distinct, so depending upon your requisites and requirements, you can choose appropriate ones and you can ignore which you don't find feasible to attain. Simplifying the same problem, we have tried to introduce some of the best result giving marketing strategies that a gym owner can inculcate to increase their gym memberships.
Effective Ways to Ensure Safety from COVID-19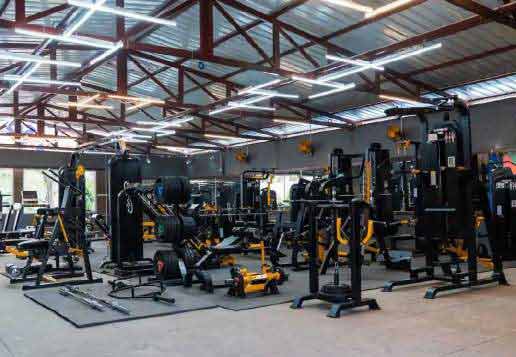 1.) Providing Appropriate Ventilation – A good ventilation is the sole key to reduce the concentration of the virus in the air. Having proper ventilation will reduce the chances of airborne transmission in your gym facility. However, it has been observed that many gym facilities are completely air-conditioned and hence it will be very difficult for such premises to maintain the inflow and outflow of the air. Though in such a scenario, you need to enable the circulation of outside air and prevent pockets of stagnant air in occupied spaces. This can be done by using ceiling fans or desk fans so that they could able to maintain the right ventilation needed.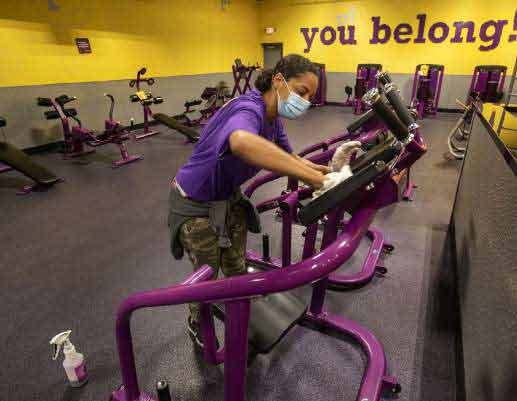 2.) Sanitization of Gym Equipment – Regular sanitization of gym equipment is highly needed after every single use. As a gym owner, you should keep a tap on the usage of your equipment. After every usage, the dedicated gym equipment should be sanitized properly with a disinfectant liquid, so that any sought of viruses or pathogens gets destroys at the earliest. However, using wipes for cleaning make sure that the surface should be wiped in the same direction to prevent contamination versus back and forth, whereas if using a spray, the surface can simply be sprayed down.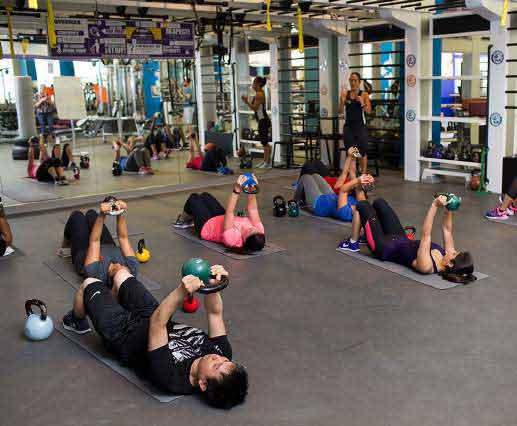 3.) Allocating Small Batches for Members – Allocating separate time for members will be an effective way to stop the spread of the fatal virus. With many rumours going the rounds related to COVID, separate timings or batches for clients will be highly appreciable for a workout. Incorporating this step will help to ensure safeguard into your gym and will have a sense of security among people. Such steps will prohibit over crowd in your gym enabling smooth functioning to conduct all workout sessions.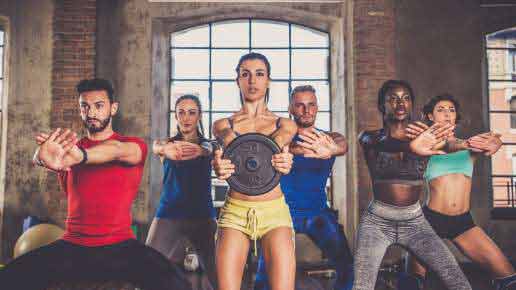 4.) Prohibiting Group Exercise – Curbing the necessity of group classes will be highly effective to stop the spread of the virus. Until the global pandemic settles, the gym owner should consider scrapping the group classes in their gyms at the earliest. The more people in a group, the greater the chances that one of those people may have COVID-19, especially if there is a significant community spread in your designated area. Individual exercise or performing exercises by maintaining the required distance as per protocol is the safest way one can do. A group class outside, with ample social distancing between participants, may be safer than working out inside the gym.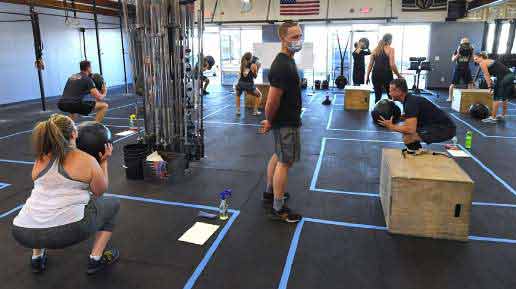 5.) Maintaining Social Distancing – According to the Standard Operating Procedures of COVID, maintaining at least 6 feet of space between two people is considered the safest possible move. However, many experts suggest, that maintaining social distance will curtail significant respiratory droplets and viral particles to reach us, at times when there is heavy breathing due to exercise. So it is highly recommendable for gym owners to provide plenty of room to their members in order to have safe workout sessions. Many gyms have already moved apart exercise equipment, but whenever possible, choose a workout space far from others.
Effective Ways To Market Your Gym are as follows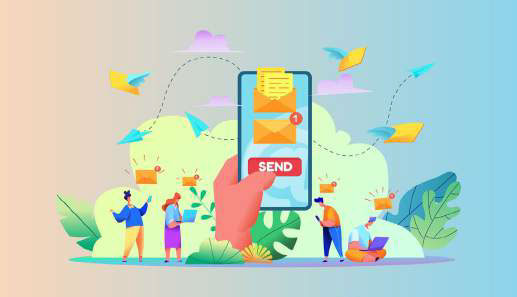 1.) Promote Safety via SMS Services – To attract potential gym members and to promote safety measures in your gym, can only be possible with proper SMS services. Marketing your gym and promoting your safety steps via text messages is a very valuable tool that should be considered. Using SMS service will put your gym's offers and information directly into the hands of your customers. Besides all, not only SMS, a proper what's app group or what's app promotion will certainly help you to draw your members to join your gym without any hindrance.
2.) Promote Safety via Email Newsletter – With the onset of smartphones, emails have been handy just like SMS. Promoting your gym safety standards via email newsletters will certainly be the best idea you can try upon. A creative and good design newsletter will act as a connecting bond with your members. This will certainly help to attract potential gym members and keep them coming back. This medium is the vibrant one to reach out to greater audiences and is considered the safest one compare to the traditional form of pamphlets and brochures.
3.) Promote Safety via YouTube channel – YouTube has been a prominent platform nowadays for all types of promotions. Using this useful technology at the time of pandemic will be the best one to gather your required clients. A short V-Blog related to your safety standards and ways of new normal at your gym can be widely demonstrated with the help of a video. The act will not only leave an impression over the virtual world of fitness enthusiasts but also generates interest to know more about the other offerings that you are offering to your clients.
4.) Promote Safety via Website – If you have a gym website then your safety promotion gets a benchmark and an escalation to reach wider potential audiences. Update your websites with the required information related to the safety that you have been incorporating. Keep the safety measures updated on your website's home page, as this will be the first landing page that will get displayed, whenever any viewer will click on your web portal. Try to pitch the safety measures first and then the rest of the benefits of your gym because, after this post-COVID lockdown, everyone will be interested to know more about the safety precautions that you have decided to offer to your clients.
Conclusion
In contrast to economic disruption, it will be a smart move to reconsider your gym membership pricing. This way you are not only making your gym brand in general people's heart but also showing a feeling of compassion for those who have been missed out at this time of the pandemic.
Disclaimer:
The information contained in this article is for educational and informational purposes only and is not intended as a health advice. We would ask you to consult a qualified professional or medical expert to gain additional knowledge before you choose to consume any product or perform any exercise.