We all make lots of effort to improve our lifestyles. We exercise daily and try to maintain a healthy diet in order to stay fit. In a bid, improvise our fashion statement, we keep refreshing our wardrobe and shoe racks with entities that are in vogue. Women are always too focused on their fashion sense and becoming health conscious to look good.
Asmita Arora, a fitness and lifestyle blogger is the inspiration for all those women who are striving hard to achieve fitness and improve their fashion sense.
In a chit chat with Sportz Business, Asmita revealed many secrets of how to achieve fitness goals and fashion sense.
Q: ​What made you a fitness/lifestyle blogger?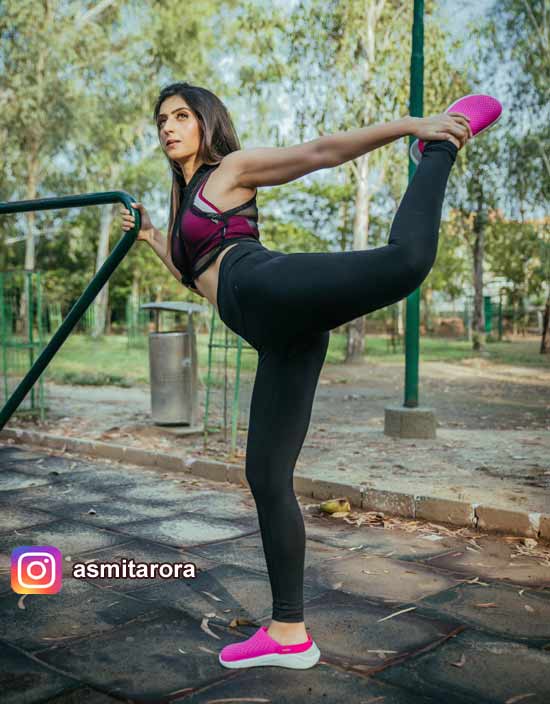 Becoming a fitness blogger wasn't anything I had planned to do. I was just doing my thing, enjoying my own training on the side of my college studies, and I started to share my journey on Instagram. Initially, Instagram was a tool for myself to help me keep myself accountable, and I used it to track my progress and results. Suddenly I had a lot of people interested in my journey and I started to gain a lot of followers. It took some time before I realized the impact I had on the people who were following me and it gave me a purpose to continue what I was doing.
Q: What fitness and diet tips you can suggest for working women?
Trying to balance the demands of family and work can make it difficult for any woman to maintain a healthy diet. But being healthy is more than just making the right food choices – its also about supplementing healthy food choices with increased participation in physical activity. I suggest always keeping a bottle of water with you. What you sometimes feel is hunger might only be thirst; it happens. I also suggest experimenting with flavors and ingredients so as not to make your meals monotonous.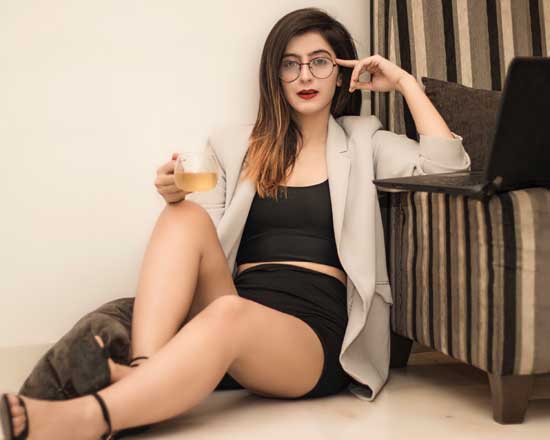 Q: What's your typical workout schedule?
Well when gyms were open, I used to exercise 3-5 times a week, usually in the evenings. I used to only do cardio earlier when I wanted to lose weight as I was quite chubby as a teenager, but later incorporated strength training when I learned about its importance in overall fitness.
Q: ​What's your favorite food and cheat days story?
My favorite cheat meal is Nutella! Nutella and Nutella. I can have it with anything and everything. Believe it or not, I have a spoon every day before going to bed. I don't feel guilty about it and neither should. There's nothing wrong with occasionally hopping off the healthy-eating bandwagon and digging into some doughnuts, pasta, cupcakes, butter chicken.
Q: What are the ​struggle and hard times you faced from 2016 till now?
Anyone who has been blogging for any length of time will tell you, there is no shortage of information or ideas out there when it comes to starting and growing a thriving blog. The bottom line is that anyone can start a blog. However, creating a successful blog with a dedicated audience is another story. Developing a site with healthy traffic, consistent readers, and the potential for monetization will take some hard work and resilience. I didn't earn a penny in the first six months of my career and, I wasn't even concerned about income back then. But let's get real… Money is important! But Blogging needs patience and time. When the day comes that you get frustrated about not earning any income through your blog, remember that it will happen but it takes time! Do not stop, do not worry, and most importantly, keep blogging. Also
Back then, there was no road map for the career I've pursued and I am so proud of the industry I work within, and fellow content-creators I work alongside. Largely, we've had to fit the potential.'
Q: If you could offer one piece of advice to budding bloggers, what would it be?
To be yourself. We are all unique and we all have something to offer the world and it makes me so sad to hear so often that people don't feel skinny enough, strong enough, Instagram worthy enough.. you are YOU and that is enough because no one else can offer that. The old saying goes that "comparison is the thief of joy" and it's something I have to remind myself of on a daily basis, but it's true. Embark on the journey to be healthier, fitter, and stronger for YOU and do it YOUR way. Be inspired by bloggers and friends and social media and celebrities along the way, but focus on the destination, enjoy the journey and rock it in your own style!
Disclaimer:
The information contained in this article is for educational and informational purposes only and is not intended as a health advice. We would ask you to consult a qualified professional or medical expert to gain additional knowledge before you choose to consume any product or perform any exercise.