Everyone is conscious about their looks and the way they present themselves in the public. Inspired by self-love, people are concerned a lot about their faces irrespective of gender.
To look sharp and fit, everyone desires to get flawless collarbone and wants to get rid of the double chin.
The muscle between your jaw and neckline bone starts to accumulate fat that seems like a jaw beneath the jawline prominently known as a double chin.
With some exercise and proper diet, you can get your neck in shape.
Firstly, let's understand What Causes Neck Fat?
There are several factors that cause neck fat.
Age: Your age plays an important role in the way you look. When you began aging your tight glowing skin starts losing its elasticity and that causes your skin to look saggy and leads to cause a double chin.
Genetics: If you have a past history of double chin in your family then there are chances that you may have a double chin as well.
Obesity: Obesity is another reason which can directly impact on the fat around your neck. The lazy lifestyle we live, the consumption of junk food, and no exercise can lead to the cause of double chin and obesity.
Posture: A proper posture is important for the muscles in your body and if you don't focus on maintaining your muscles it can weaken your chin and neck muscles. The incorrect posture can cause losing elasticity over neck and Chin and can result in a double chin.
Here's Top 5 Simple and Effective Exercise to Reduce your Neck Fat and Make your Collarbone look Sexy:
Blowing Air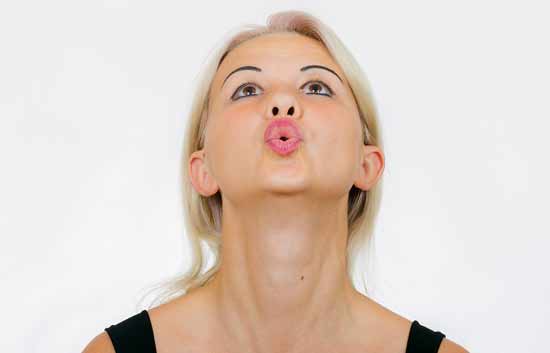 Blowing air exercise is the most easiest and effective way to lose fat around your neck. You just have to sit with your spine straight on a chair and push your head backward as far as it is possible and release the air out of your mouth by joining your lips together. Do the process for about 10 to 20 seconds and repeat the whole exercise for two to three times minimum and maximum as you want.
Chewing Gum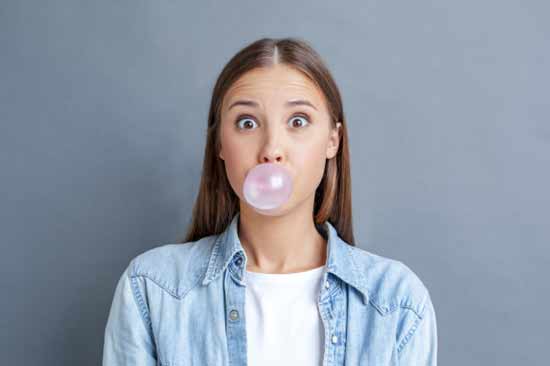 Chewing gum can help in reducing fat around your neck. Many people have a habit to eat chewing gum regularly. It helps in making you feel crave less that will help you eat less. Also, it provides a complete exercise session to your neck and jaw.
Fish Face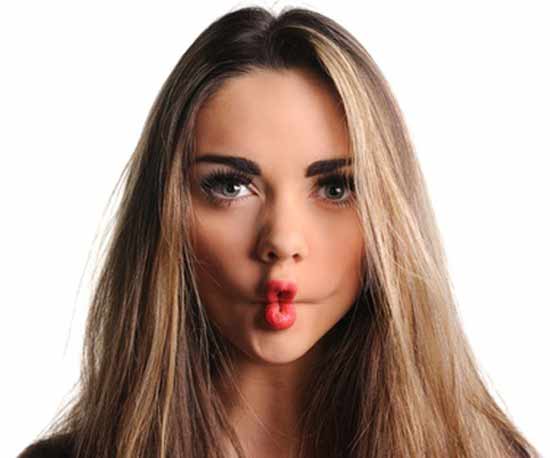 Fish face stretches your cheek muscles and helps in reducing flabbiness in your area. Sit comfortably and suck air in your cheeks and lips making a shape like a fish mouth and try to smile in a similar position for at least 5 seconds. Once you start doing this exercise you will immediately feel the burn in your Jaws and cheat you can repeat it as much as you can for effective.
Ball Exercise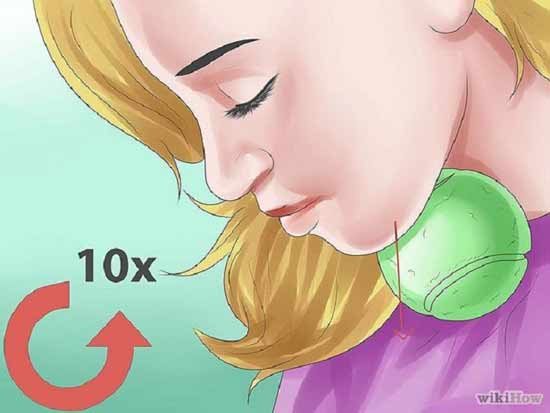 Just add a ball and make this exercise more effective and interesting. Do this exercise in a sitting position. Sit in a relaxed position with your spine straight and place the ball under your chin. Now push your chin downward and apply pressure on the ball from the opposite direction. You can do this exercise for 20-30 times a day.
Neck Glides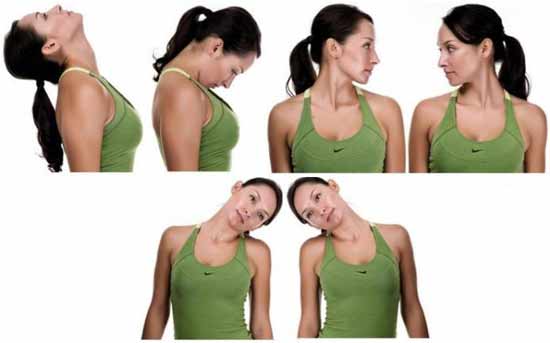 Do neck glides in both forward and backward motion.  For this exercise, you have to stand straight in a comfortable position and Glide your neck left, right, forward, and backward. Repeat this exercise for at least 20 to 30 minutes and hold every posture for a minimum of 5 seconds.
Disclaimer:
The information contained in this article is for educational and informational purposes only and is not intended as a health advice. We would ask you to consult a qualified professional or medical expert to gain additional knowledge before you choose to consume any product or perform any exercise.