Players do a lot of hard work to get to the position where they want to reach. They follow a strict workout routine, practice sessions with a proper healthy diet, and a disciplined life.
They do all these to improve their skill and maintain the strength and shape of their body. Every athlete does everything in order to give the best performance so that they can add their contributions to the history of sports.
But sometimes their regular efforts to not work and they take shortcuts to reach the desired position. That's where they consume, steroids, and performance-enhancing drugs that are illegal in the field of sports.
Here are The Top 10 Greatest Athletes Who Used Steroids:
Lance Armstrong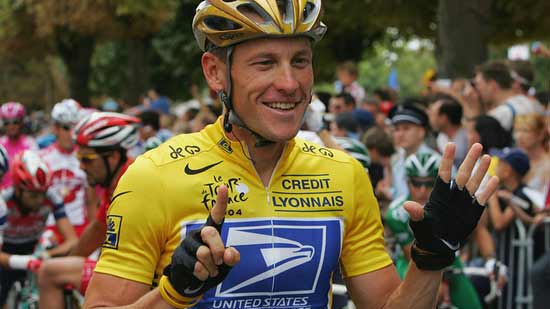 Former road racing cyclist, Lance Armstrong has won the Tour De France for seven consecutive years from 1999 to 2005.
In 2012, he was banned by the Union Cycliste Internationale from competitive cycling for the rest of his life for the doping of offenses. However, he denied all the doping offense but in January 2013 admitted that he was in taking performance-enhancing drugs in a television interview.
Arnold Schwarzenegger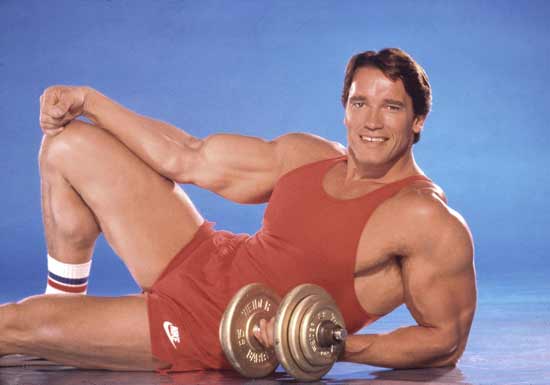 Arnold is a former professional bodybuilder, who served as the 38th Governor of California from 2003 to 2011 in two spells.
He admitted that he was consuming performance-enhancing anabolic steroids when they were not illegal and they helped him in maintaining muscle size.
Alex Rodriguez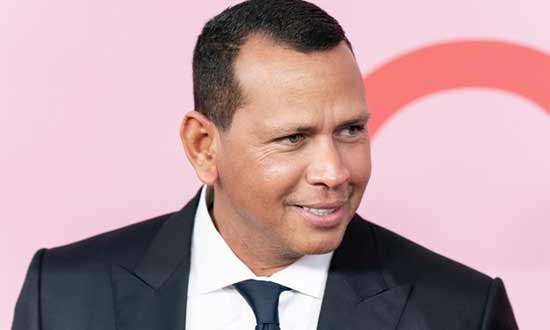 Alex is a professional third baseman who plays for the New York Yankees of Major League Baseball.
Alex revealed in an interview with ESPN that he was consuming performance-enhancing drugs from 2001 to 2003 when he felt the enormous amount of pressure to perform well.
Marion Jones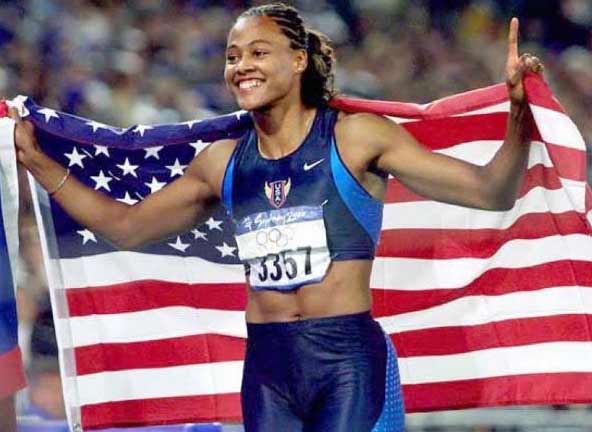 Marion is a former track and field champion and a professional basketball player for Tulsa Shock in the WNBA.
After achieving gold medals in the Summer Olympics in Sydney, Marion, and Australia she was caught linked to the BALCO scandal and was detected to consume performance-enhancing steroids.
Ben Johnson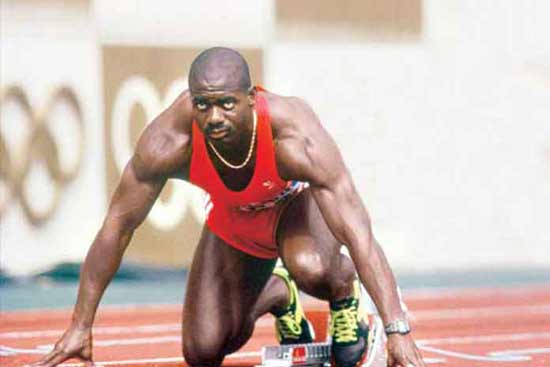 Ben Johnson is a former Canadian sprinter who achieved an Olympic gold medal and two Olympic bronze medals in his overall career.
He registered his victory twice and made the world record in the 1988 Summer Olympics and in 1987 in World Championships and lost his Olympic titles after he was detected positive for performance-enhancing drugs.
Jose Canseco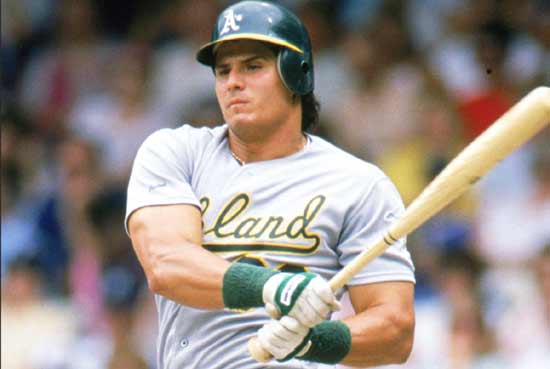 Jose is a former Major League Baseball outfielder and created a huge sensation on media when he claimed that he consumes performance-enhancing drugs.
In 2005, he published a book named as Juiced: Wild Times, Rampant Roids, Smash Hits & How Baseball Got Big. This book revealed his consumption of performance-enhancing drugs.
Barry Bonds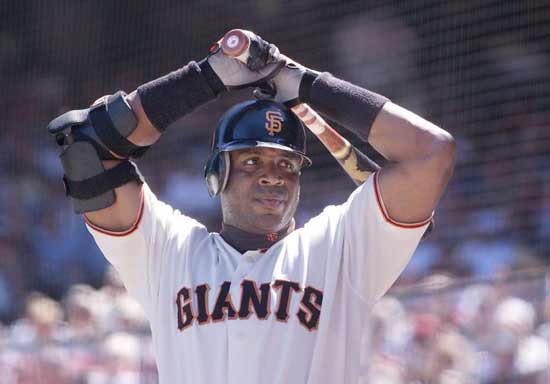 Barry is a former basketball left fielder who spent 22 seasons with the Pittsburgh Pirates and San Francisco Giants in Major League Baseball.
Barry bonds were caught as the key figure in the Bay Area laboratory Cooperative (BALCO) scandal and claimed that his personal trainer Greg Anderson was giving him performance-enhancing drugs.
Floyd Landis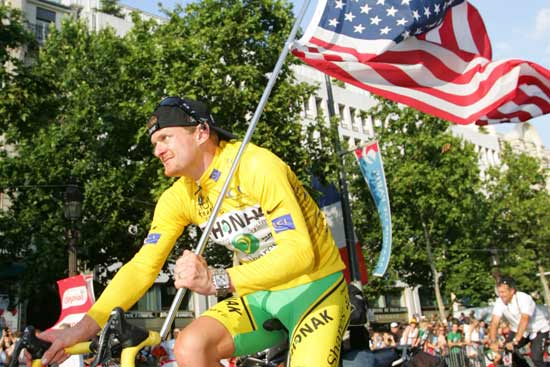 Floyd is a retired professional road racing cyclist who registered himself on the top place in Tour De France in 2006.
In 2006, the Phonak Cycling Team announced that Floyd has been found positive for an unusually high ratio of the testosterone hormone to the epitestosterone hormone.
Mark McGwire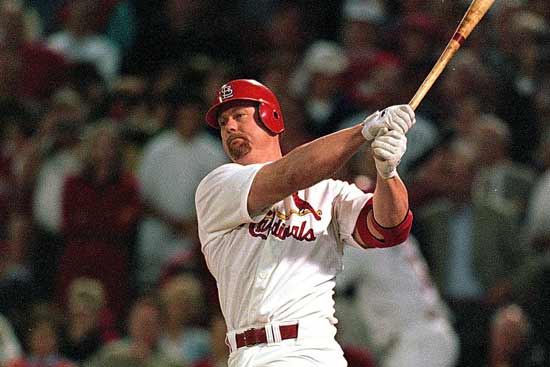 Mark is a former professional baseball player and played in major league baseball as a first baseman for the Oakland Athletics and St. Louis Cardinals from 1986 to 2001.
In 1998, he confessed in an article published by Association Press that he used androstenedione, a muscle enhancement product, and faced a ban by the World Anti Doping Agency, the IOC, and the NFL.
Jason Giambi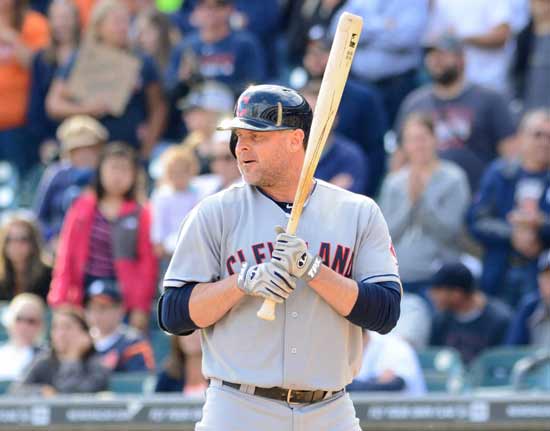 A professional baseball first baseman and designated hitter was a part of the Oakland Athletics.
He confessed that he was consuming steroids from 2001 to 2003. He made a public apology.
Disclaimer:
The information contained in this article is for educational and informational purposes only and is not intended as a health advice. We would ask you to consult a qualified professional or medical expert to gain additional knowledge before you choose to consume any product or perform any exercise.