Does your gym not having much footfall despite installing state of the art equipment and recruiting best in class trainers? Then there are few marketing ideas that you can incorporate to your gym facility to augment your slow gathering of clients.
By following simple marketing ideas, you can, in fact, market your gym facility in a very patterned way, for that all you need to follow our series of articles that we are running in our monthly edition.
Just to stay ahead of this saturated market of gyms mushrooming each and every corner of our city, follow our series of updates over 'Effective ways to market your gym facility that we have started with the very first edition of this year.
As each gym or club is quite distinct, so depending upon your requisites, you can choose appropriate ones and you can ignore which you don't find feasible to attain.
So here are a few ideas with which you can market your gym membership and increase your gym members' family:
Run a weight-loss challenge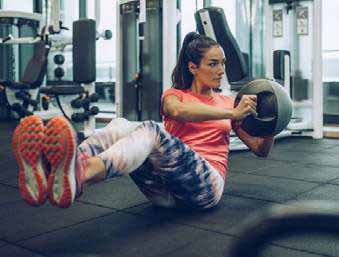 You can test a lot many fitness marketing campaigns but one challenge or campaign that can really bring members together is weight loss. Plan it this way, if you assign a start date, end date weight goals  and direct trainers to help everyone in attaining their weight loss goals, this will not only attract your existing members to come aboard but also non-members to attend the gym. By just not limiting yourself to your members, what you need to do here is to allow non-members to take part in this challenge by paying a nominal sum. You can always give current gym members a discount since they will be paying extra to be part of the weight challenge. To put a cherry on the top, once the challenge gets completed, you can felicitate those who have tremendously worked on their bodies with some gym based packages as well as goodies.
Vocal Your Gym's Flexible Hours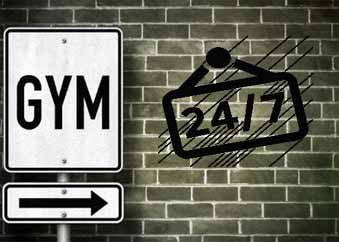 Working professional people want to be a member of a gym that remains open for most of the hours suiting their professional schedule. This does not mean that you people need to be vigilant by opening your gym set-up 24/7, but by just extending few hours on weekend and for several evening hours, you can tap these sorts of fitness enthusiasts.
In the later part, just vocal your schedule by advertising! Your gym could be missing a huge opportunity for marketing if you fail to advertise your convenient hours that make your gym more desirable than others.
Host an event
Marketing your gym-set up should not only target to increasing new members (However, it can help a lot). Besides increasing new members in your gym, Marketing also concern about your existing gym members satisfied and happy. This way you will have word-of-mouth promotion and that without any major investment. Try to indulge activities like appreciation of your sincere members who are coming to the gym regularly. In addition, you can host a new member event featuring tours of the gym and exclusive membership discounts and trial classes.
It is advisable to keep a number of takeaway things including business cards and brochures, for prospective members to take home.
Make Informative VLOG (In your Gym)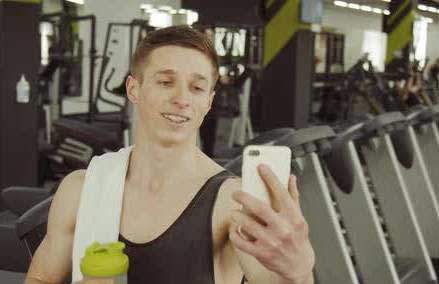 You can make use of live video during group classes or when one of your clients is going to break a personal record, this way you can roll the name of your brand on the internet. In order to make your video or Vlog more informative, you can infuse fitness tips, nutrition tips and testimonials from clients. Ultimately, this way you are floating awareness and brand recall while interacting with your members and improve more interpersonal relationships amongst existing members.
Disclaimer:
The information contained in this article is for educational and informational purposes only and is not intended as a health advice. We would ask you to consult a qualified professional or medical expert to gain additional knowledge before you choose to consume any product or perform any exercise.