Experience the Unparalleled Workout Regime and Meet Your Daily Fitness Goals with Hard-Hitting Reps
With the onset of relaxations from the COVID lockdown and allowing gyms and fitness centres to reopen again. Well, it seems like that there is a bright chance for gyms and fitness centres to survive, thus offering the same cult of fitness and training to the masses. However, gym owners should continue to follow all the COVID norms that are necessary to keep ourselves and our society healthy. While following the same, there is a wide and great expectation for the members to join, and to make them join, we have some tips for you, which will help you to inculcate the best possible marketing means in order to effectively market your gym and fitness centre.
In this era of new normal, gym owners must have experienced lesser footfalls despite installing state-of-the-art equipment and recruiting best in class trainers? No need to worry, as we have tried to introduce to you some marketing ideas which can be beneficial for your gym facility to augment your slow gathering of clients.
A planned strategy is highly needed if the fitness centres, gyms really need to survive in this volatile situation. With our series of articles in this segment, we have been trying to figure out the best possible marketing steps that gym owners can adopt, to market their gym after the post COVID scenario. By following simple marketing ideas, you can market your gym facility in a very patterned way. For that all you need to follow our series of articles that we have been bringing every month, which showcases an in-depth analysis and ideas for the scope of improvement in the marketing strategy, to revive gyms and fitness centres from the aftermath of the COVID. Just to stay ahead of this saturated market of gyms growing in every corner of our city, our 'Effective Ways to Market Your Gym' series provides the relevant ideas to market your gym, thus making good things roll over again. As each gym and fitness centre is quite distinct, so depending upon your requisites and requirements, you can choose appropriate ones and you can ignore which you don't find feasible to attain.
Simplifying the same problem, we have tried to introduce some of the best result giving marketing strategies that a gym owner can inculcate to increase their gym memberships.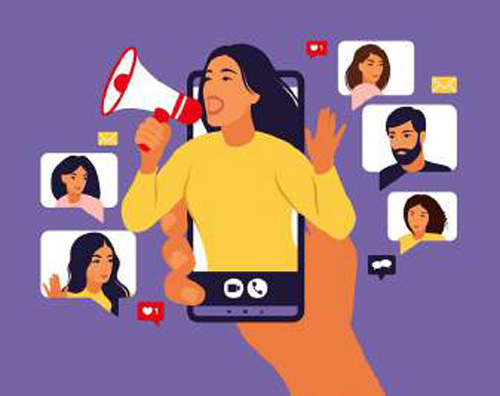 1.) Referral Marketing – The marketing idea works like a networking model where one of your gym members gets benefits for adding one of his or her friends, referral marketing is an effective way to increase your gym membership . A referral program is a systematic way of getting clients to make referrals to your business. Individuals regularly talk about products and services that they love and enjoy. The idea behind referral marketing is that you incentivize members to refer friends so that you get new members. When offering a refer-a-friend program, the offer needs to benefit both the new and existing customers. The marketing strategy leverages your existing customer base and turns them into brand promoters. Marketing your gym through a referral program has the potential to offer and hence accelerate growth to your gym or fitness centre. With the advancements and the onset of social media, such as Facebook, Twitter, WhatsApp, LinkedIn, it has been observed that a single social networking post could end up in front of hundreds or even thousands of future members for your gym. Re-tweeting and re-posting can mean a referral could go further, reaching a lot of people in a short amount of time. According to studies it has been observed that 65% of new business comes from referrals.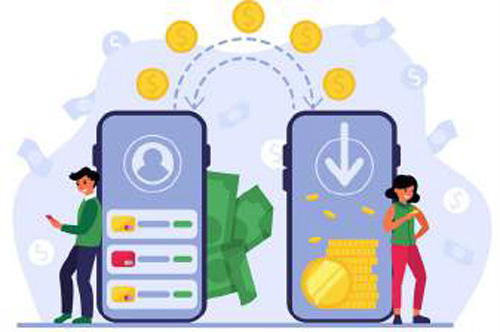 2.) Make Easy Payment System – Periodic Billing and easy payment gateways like Google apps, PhonePe and Paytm can be winning situations for gym owners and their clients. Synchronize your gym's billing software with these payment gateways so that you can ease your clients in paying the gym's membership fees smoothly while keeping a precise record of all payments. Besides all, investing in a unified gym management software seems a better idea to manage all payment hassles, the reason behind is these software's are well equipped to integrate with third-party payment software's, to manage your gym subscription charges seamlessly. An effective virtual payment will hence bestow your gym business from the aftermath of the pandemic and will reduce the burden of the financial crackdown that most gyms are facing. All the virtual payments into this software are designed on a full secure basis cloud server, which has minimal interference of any dubious means.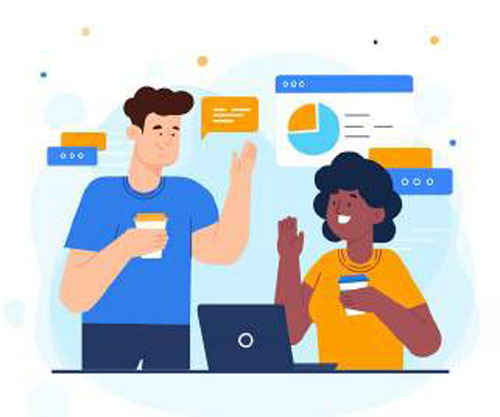 3.) Co-Marketing Gym – Co-Marketing is another way round to market your gym in order to have more clients. Comarketing is a kind of marketing where two or more businesses collaborate together to promote each other. As fitness startups are on the rise, a simple collaboration with them will certainly help you to gather more members for your gym. Well, for example, as a gym owner, you can always choose a particular nutraceutical or a supplement brand as your co-marketer, with this association, you will certainly draw more clients from that supplement brand and hence, at last, can empower your business.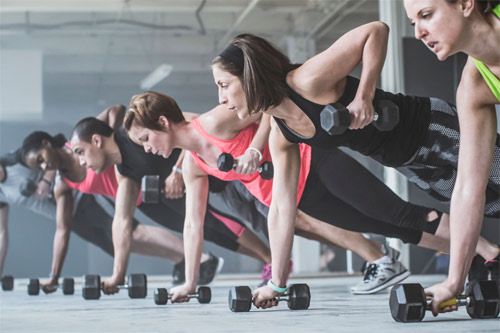 4.) Summer Slimdown – The use of summer slimdown will act as a campaign to get into shape. Summer Slimdown would be a unique program that you as a gym owner, can inculcate for your members to put them for fast weight loss and a toned summer body . Marketing this programme will enhance your gym or fitness centre reputation and hence will certainly draw more members to sign up for a long-term commitment to your gym. Opting for summer slim down wouldn't only classify your gym facility in a saturated gym market but will also filter people who are planning to join a gym. This special marketing idea can be well incorporated through a social media handle, where you can subsequently invite all those people who want to get in shape in that particular season. To conclude summer slimdown with recognition, gym owners can introduce some prizes, souvenirs to those aspirants who have transformed themselves into the best shape while using the summer slimdown.
Disclaimer:
The information contained in this article is for educational and informational purposes only and is not intended as a health advice. We would ask you to consult a qualified professional or medical expert to gain additional knowledge before you choose to consume any product or perform any exercise.