Amid a healthy lifestyle drive, we all are doing something in our day-to-day life to stay fit and active. Owing to the same reason, we have started spending a lot of money on our gym and diet. The drive for a fit life can become even easier if we take the help of some fitness apps to track our daily metabolism rate and other physical attributes of our body. These fitness apps will help you in your daily workout routine and will also keep track of your calorie count, heart rate, and more. Owning a fitness app in your phone or any other gadget like your smartwatch, can give you one step ahead on your quest of a fit life. In the market, there is a plethora of fitness apps that you can use but talking about some of the free fitness apps, in this article, we have talked about the most accurate and free apps you can add to your workout routine!
Below are the Top 10 Free Fitness Apps that can accompany you in reaching your fitness goal.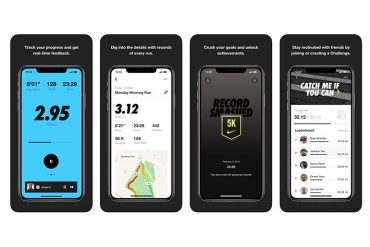 Nike run club is accessible from android and iOS. After you install the app and open it you will be to either log in or join. After making your account you can select the "Quick start" feature to begin tracking. You will have to choose the guided runs from the selection menu. The selection menu will have few options that include a "Getting started" collection, short and long runs, speed runs, treadmill runs, a half-marathon guided plan and many more.In addition to the guided runs feature, you can click on "My coach" to choose a workout plan. You can also take part in various trending fitness challenges. You can also view your achievements, track your goals through the app. This app doesn't need any membership plan and is offered from a well-known brand 'Nike'.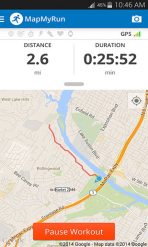 Map my run is accessible in both iOS and android. The app is offer by another renowned brand Under Armour. This app enables you to track your run and manage your weekly workout routine. It also offers various fitness challenges and pre-recorded workout videos to help beginners. After you download the app, you'll need to create an account to start your session with Map My Run. They offer a 14-day free trial of MVP, that includes live tracking, training plans, audio coaching and more. However, the free features of the app are perfectly designed to fit the needs of a casual runner.
Zombies, Run!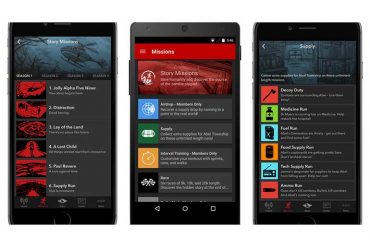 Zombies Run is accessible in both iOS and Android. The app provides training plans and tracks your fitness routine. It also includes a narrative game into your cardio routine. The app has a zombie-themed storyline that asks you to complete "missions" that are equal to walks, jogs or runs in world. It also offers 5K expert, 10K beginner, 10K intermediate, half marathon beginner and marathon beginner training programs followed by interval training, run logs with a complete statistics and analysis.
4. C25K 5K Trainer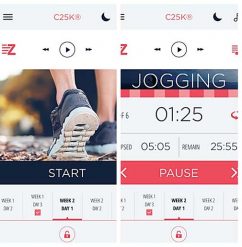 C25K 5K Trainer is accessible on iOS and android.This app is perfect for runners who have just wore their shoes and need some motivation to find a routine. The app won't be ask you to fill out any survey indicating your goals, and you won't find a warehouse of different workouts. Instead, the app offers you various cardio workouts that change weekly. If you follow the app's schedule, you'll complete a series of 30-minute cardio workouts three times a week for eight weeks. It's free and full of motivation you need to put on your shoes and run behind achieving desired fitness results.
7 Minute Workout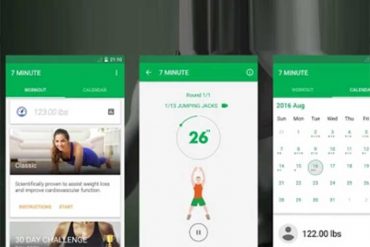 7 Minute Workout is accessible through iOS, website, and android. It has a concept of 7 minutes a day to workout. This workout app is suitable for beginners and totally free of cost. You just need to sign up. You can choose from your favorite workouts. They also offer video tutorial that has step by step instructions so you know your forms perfectly.This app allows you to workout anywhere at any time and is completely user-friendly. They have those exercises that doesn't need any equipment and are easy to do. You should not miss the chance to install it and start with you workout routine.
Freeletics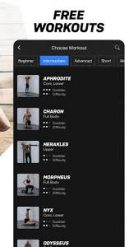 This app offers both types of exercises for which you might need any equipment or not. You can easily plan your workouts with days on this app. This app is free and enables you to have access to and download free HIIT routines that you can even monitor through your Apple watch. After an account, you can start your journey working out! They offer a monthly membership and access to customized coaching, mindset audio coaching, followed by training journeys that track your progress.It also offers a tailored workout to suit your lifestyle and needs.
JEFIT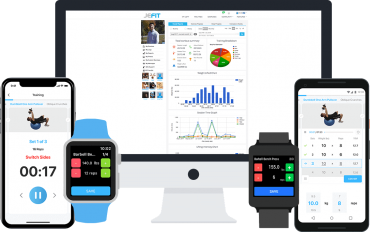 Jefit is the best app to track your current workouts or initiate new ones. After generating a free account, the app knows your details by asking you questions such as what time of day you prefer to work out and your preferred fitness goals.The app is completely free and easy to use. The app will also give you motivational pop up notification for the time to start with your workout.
ClassPass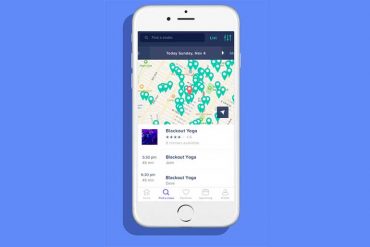 If you love working out at home or on your own then this is the perfect app for you. This app allows you to listen and learn from recorded workouts based on what you'd like to do. They have all the types of workouts from abs to arms for free! You can also upgrade to a membership plan for a month to learn yoga and more
9.     AAPTIV
Aaptiv is a perfect app for fitness enthusiasts who love personal training. Having more than 2500 audio lectures, Aaptiv also has emerged as an effective in-ear trainer who remains always ready to motivate you while physical training. Owing to its positive feedback and more than one million downloads, the app is rated 3.6 on play store. The app is featured by 15 fitness trainers who create new fitness course every other week. The app can be set into different categories including running, elliptical, strength, yoga and much more. In order to take your weight training to a serious next level, Aaptiv also includes High-Intensity Interval Training(HIIT) simultaneously keeping track of your calories burnt.
Lifesum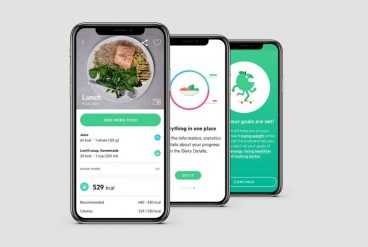 Lifesum Application by keeping a close watch over your daily calorie intake can be one of the essential tools to have a healthy lifestyle with some healthier diet options. Working as a health savior app, it helps you to enhance your food choices, exercising habit, lifestyle and other physical activities in order to attain fitness goals. The application works as a personal dietitian and helps you with some essential diet tips, tracking of available healthy foods in your nearby location, counting of calories that you have consumed in a whole day. The application which is rated 4.4 on the Play store can be a solid catalyst in accomplishing your goal of losing weight.
Disclaimer:
The information contained in this article is for educational and informational purposes only and is not intended as a health advice. We would ask you to consult a qualified professional or medical expert to gain additional knowledge before you choose to consume any product or perform any exercise.