A vegan diet, as we keep hearing the name commonly these days, is a completely plant-based diet where all animal-based products from dairy to eggs, to meat and even honey are eliminated strictly. A vegan-oriented diet not only avoids meat but also steers clear of all dairy products, eggs and honey. In fact, all products of animal origin are eliminated from the diet including lard, whey and gelatine. The vegan diet has been found highly beneficial in terms of ethics, environment and last but not health. Let us see how a vegan diet impacts health.
A vegan diet comes with a lot of potential benefits. It is very helpful in providing extra nutrients which have been found beneficial for everyone especially kids and pregnant women. It definitely is a very healthy tool which works efficiently towards weight loss. The restriction of meat helps in managing blood pressure and hence reduces the risk of heart diseases. It also lowers blood sugar levels and thus helps in the prevention of type 2 diabetes. It is also beneficial in improving kidney functioning. It has been studied that one-third of cancers can be prevented by a healthy vegan diet. The vegan diet is also helpful in reducing pain in arthritis. It has a lot of other advantages, these are just a few to mention.
Again, a lot of us believe that a vegan diet means a very restrictive diet. But actually, this is not so true. There, definitely, is a restriction on all animal-based products but it is a myth that a vegan-oriented diet is all about salad and tofu. There is a wide range of delicious items that we can consume like beans, peas, lentils, soy products, nuts and seeds, whole grains, and all vegetables and fruits. Some specific items which can be eaten in a vegetarien diet which are highly nutritious are algae, nutritional yeast and fortified plant milk. Very decent options of plant proteins are available in the market which are equally good to other protein powders of animal origin.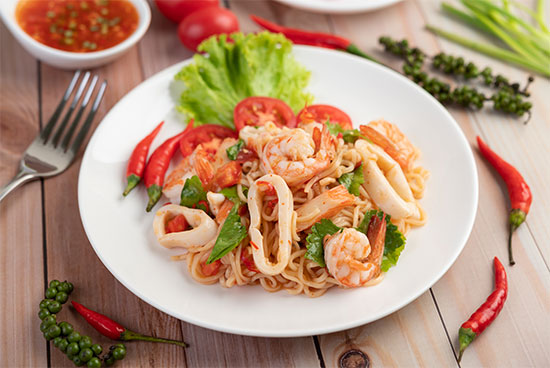 A vegan diet provides options for all plant-based goods. Dairy can be replaced by plant milk, scrambled eggs with tofu, honey with plant-based sweeteners, and raw eggs with flax seed and chia seeds. Not only this for meat lovers there exists vegan mock meat also to satisfy their cravings. The vegan diet has a remarkable benefit on health. It can help minimize the consumption of processed foods to a great extent.
However, if the choices are not correctly and optimally made in a vegan diet, it could lead to certain nutritional deficiencies. Many people come up with the opinion that a vegan diet lacks protein. But this is not completely true. There are a lot of vegan healthy protein powders which can fulfil the protein needs. Also, some vegan foods do lack calcium, B12 etc. But for these, there are various mock meat substitutes which can be helpful in fulfilling the needs. So it is very important that while following a vegan diet right vegan items are incorporated along with supplements for B12, calcium, Vitamin-D and omega -3 fatty acids depending upon each individual's choices and needs of the body.
According to Dietitian Rajat Jain, vegan diets are rich in fibre, antioxidants and certain minerals and vitamins (iron, potassium, folate, Vit. C, E, A), well planned vegan diet can make us very healthy and reduce the risk of many lifestyle diseases, on the other hand, a poorly planned vegan diet may cause a lot of deficiencies. So, it is very important to take a monitored or fully balanced vegan diet with the support of some supplements to get good results.
About the Author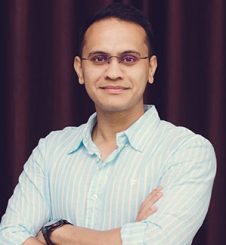 Dietitian Rajat Jain is the Founder & Director of Health Wealth Diet Clinic, the leading nutrition and weight loss clinic in North West India as recommended by numerous fitness platforms. Dr Rajat is a weight loss expert, clinical & sports nutritionist and certified diabetes & wellness educator. He is one of the most trusted and award-winning dietitians in North-West India.
With his experience of more than 5+ years including working with reputed hospitals and fitness centres, Rajat has positively influenced the health of over 7000+ people from different walks of life. Rajat enjoys his distinctiveness of being affiliated with various fitness centres and gyms across West India where he works with the members as a nutrition and diet consultant and engages with their workout and performance on the floor, which offers him a deep understanding of his client's unique level of nutritional response towards their body.
Dt. Rajat Jain has been awarded 5 times in a row as the 'Best Dietitian in Rajasthan' and ranked among the 'Top 10 Most Promising Dietitians in India'. Among various associations, he also works with the Rajasthan Police Academy and Rajasthan Royals Colts & Sparks as their official and consulting sports nutritionist.
Disclaimer:
The information contained in this article is for educational and informational purposes only and is not intended as a health advice. We would ask you to consult a qualified professional or medical expert to gain additional knowledge before you choose to consume any product or perform any exercise.