Athletes and sportspersons across different sports are known for their tough strong built and resilience to fight against any condition. The training and diet combined have given enough reason to be the fittest amongst other professions.
In addition, these athletes are being given special care by undertaking a routine fitness tests, physiotherapy sessions, and other sort performance enhancing perks. As these athletes take their respective country's pride in the field of a foreign land, they are more likely to pose as the assets for the country!
Despite the fact, ironically it is hard to believe that there are still some athletes who have died being in the action. These sports persons died while playing on the field due to many reasons including hitting the ball, getting a lethal punch of boxing, cardiac arrest, and etc.
In this article, we have enlisted 10 such athletes who died on the field.
Ray Chapman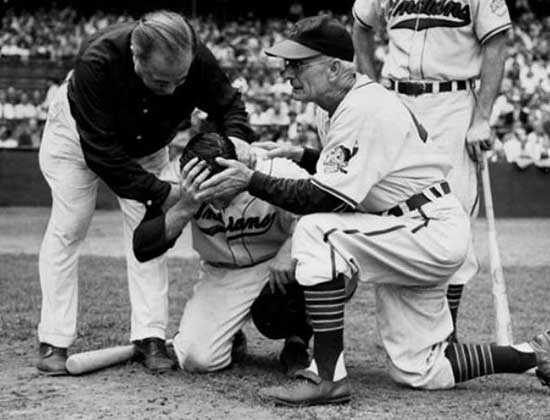 On August 16, 1920, at the Polo grounds, Chapman was playing against the New York Yankees and was hit by a pitch in the head thrown By Carl Mays of Yankees pitcher. He was taken to the New York hospital and after 12 hours he was announced dead. The Accident happened at 4:30 a.m.
This American baseball player played as a shortstop for Cleveland Indians throughout his career and was inducted into the Cleveland Indians Hall of Fame in 2006.
Chapman was titled to single-season record with 67 in 1917.
Antonio Puerto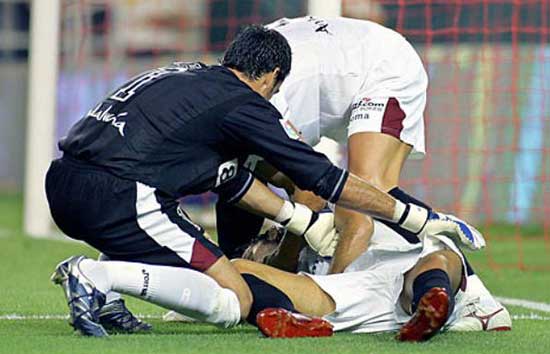 On 28th August 2007, he died with arrhythmogenic right ventricular dysplasia. The Spanish footballer Antonio Puerto collapsed in the penalty area on 25th August 2007 and faced a series of cardiac arrests during La Liga game at Sánchez Puzjuán against Getafe CF just after 35 minutes of the game.
All 22 participants wore jersey printed 'PUERTA' on the back in Sevilla vs A. C. Milan on 31st August 2017.
Antonio Puerta played in the Spain International Football team. He played in Sevilla football club as an attacking left-back and left midfielder, Spain U21, and Spain U23.
Duk Koo Kim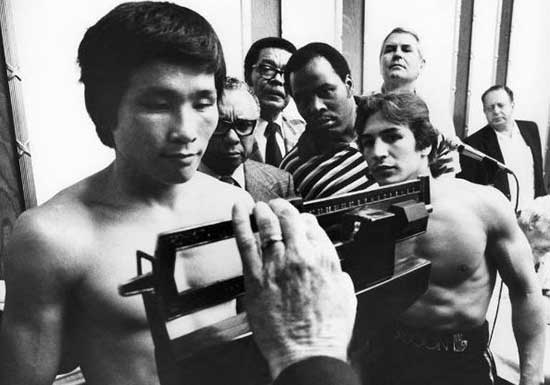 South Korean boxer Duk Koo Kim died during a World Championship boxing match on November 13, 1982, against Ray Mancini. Kim when flying into the ropes after continuously hard right punches by Mancini and referee Richard Green stopped the fight and declared Mancini the winner by TKO 19 seconds into the 14th round.
Whereas, Kim was immediately taken to the hospital where he was discovered to have a subdural hematoma consisting of 100CC of blood and his skull and died on 17th November, after four days of the fight against Ray Mancini.
Frank Hayes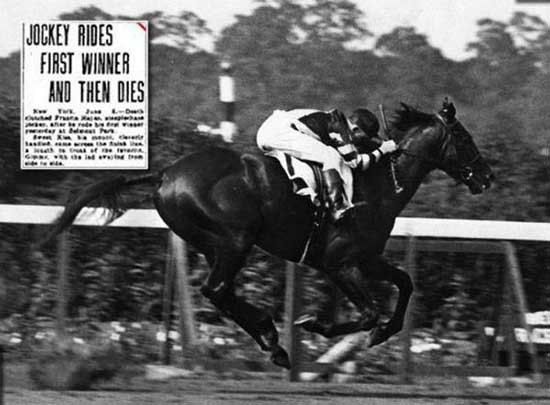 The American stable man Frank Hayes, who was the champion horse trainer got a fatal Heart Attack at Belmont Park in New York state on 4th June 1923. His heartbeat stopped when he was riding a 20-1 outsider horse called Sweet Kiss that was owned by Miss A. M. Frayling.
The horse named as which gives cross the finishing line in the lead with Frank t in the lead with Frank that and technically still atop her back that made Frank first-ever jockey, to win a race after death.
The name of the horse was changed and kept as Sweet Kiss of Death for the rest of her life.
Chuck Hughes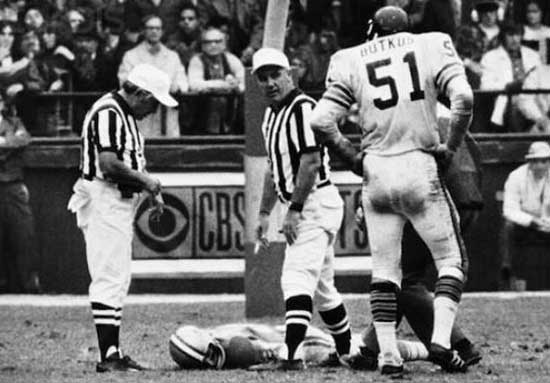 The American NFL player is the only one who died on the field. Chuck caught a fatal heart attack during the last minutes of the match while playing for the Detroit line against Chicago bears on 24th October 1971 at Tiger Stadium in Detroit.
Chuck used to play for Philadelphia Eagles from 1967 to 1969 and later joined the Detroit Lions from 1972 to 1971 in the National Football League.
Reggie Lewis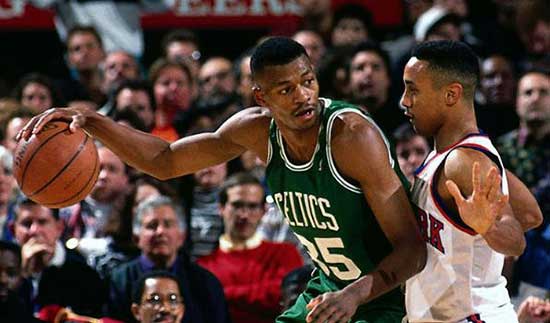 On 27th July 1993 at Brandeis University in Waltham, Massachusetts, Lewis suffered sudden cardiac death on the basketball court at an offseason practice.
After the death of the American Professional basketball player, his number 35 jersey was retired by the Boston Celtics and also by the northeastern.
Bill Masteron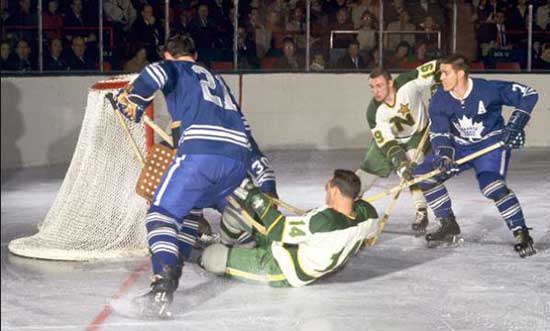 On 13th January 1968 are Met Center bill suffered from a severe internal brain injury on the ice hockey game against the Oakland Seals.
His collision with Larry scan and John Harris caused him to bleed from his ears, nose, and mouth and he was immediately given emergency medical treatment in his dressing room. After that, he was taken to Fairview Southdale Hospital but was declared dead without ever regaining consciousness. His death was registered on 15th January after 30 hours of the tragic sports accident.
Marc Vivien Foe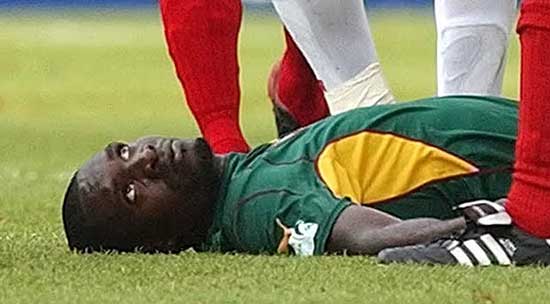 The Cameroonian international footballer mark died at the 2003 FIFA confederations cup where he faced Columbia in the semifinal at the Stade de Gerland in Lyon on 26th June 2003 in France.
Mecolab in the center circle and died due to hypertrophic cardiomyopathy during the 72nd minute of the game.
Dale Earnhardt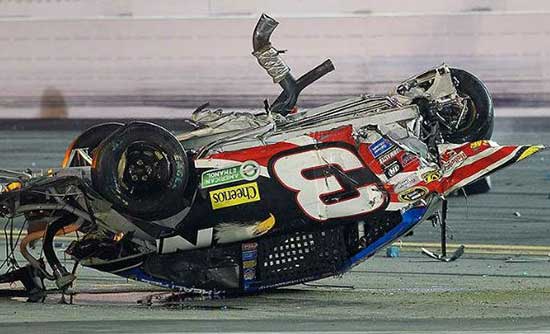 The American race car driver Dale was involved in a tragic last-lap crash when he was driving in the 2001 Daytona 500 died on international Speedway.
He died due to basilar skull fracture on 18 February 2001. After his tragic accident on the track, Dale was inducted in the international Motors force Hall of Fame in 2006. He was also inducted in the Nascar Hall of Fame in 2010.
Ayrton Senna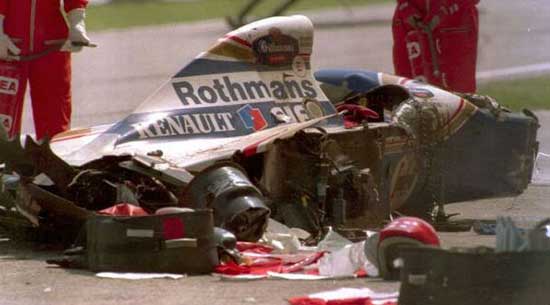 Senna was a Brazilian racing driver and took her last breath during his final race at the Sari Marino Grand Prix.
Senna suffered a tragic accident on lap 7 where he ran off the track in a straight line and hit the concrete wall at 233 kilometers per hour.
These events shocked everyone across the globe and left tears in the eyes of the fans and followers of these athletes who took their last breath during their game.
Disclaimer:
The information contained in this article is for educational and informational purposes only and is not intended as a health advice. We would ask you to consult a qualified professional or medical expert to gain additional knowledge before you choose to consume any product or perform any exercise.