We all run behind our 9-5 jobs and mostly ignore our health and fitness. However, we all are aware that fitness and health are equally important in every profession. It is a matter of living. We intend to start yoga and workout sessions but end up leaving them after a sincere week of practice.
Things don't get accomplished if left in the middle. We should develop the tendencies to complete things and don't run in the middle. Here's an actress, Arshya Khullar, who knows this life reality and never left her workout sessions in between.
In conversation with Sportz Business Magazine, Arshya Khullar revealed about her journey with acting and fitness.
Q: How fitness contributed to your profession?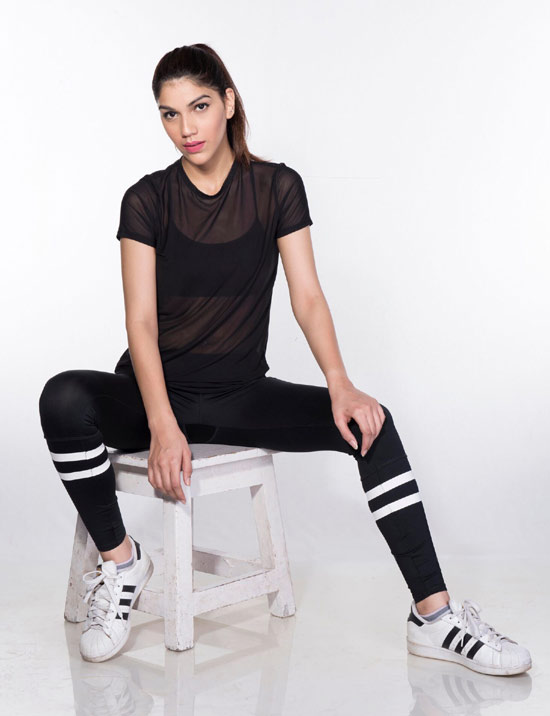 I started Modelling at the age of 17, and as we all know, when we think of models, there's a certain body type that comes to your mind, tall and lean. I was tall and, to be honest thin too. Still, there's more to it; you needed to be toned for garments to stand out, that's where my fitness journey picked up, even now once I made the shift to acting I think fitness comes in the package, not only for the looking the good part but also when you have to work long shifts, it helps a lot!
Q: What is your workout routine in lockdown?
Well, I have to admit, like a lot of people, the start of the lockdown was difficult for me fitness-wise. Although, as it became the new normal, I realized that fitness is the discipline that is required to keep you healthy physically and mentally.
So I started out with some yoga and some exercise on the mat with resistance bands, and slowly as we headed to the unlock phase, I've started stepping out for a 5km run/jog, and honestly, it's just what I needed—highly recommended!
Q: What great advice to combat depression and stress amid the crucial time?
"EXERCISE," I think any form of exercise, whether it's freestyle dancing for thirty minutes on your favorite music, or just a slow walk in your garden or a high-intensity home workout these really help bust the stress, help you feel good and motivated. I personally dealt with anxiety, and ever since exercise became a part of my routine, I've realized how I can shift my energy. So, turn on the music and forget the outside for a while! Trust me, we all need it, especially now.
Q: The acting industry is full of glitz and glamour but with a bad reality. How you faced it and came over it?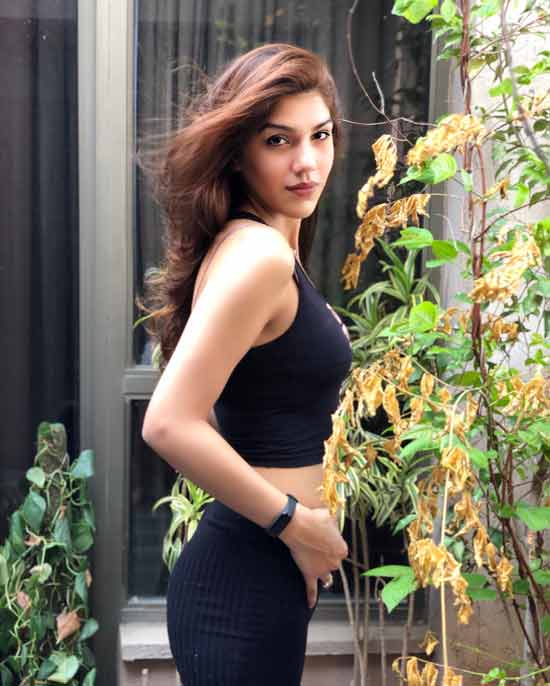 I think every industry has its pros and cons. However, the acting industry is a lot more out there. I'll admit I've had a few bad experiences, but I think It's somewhere that made me stronger, taught me how to deal with situations. Today I know if I'm put in such a situation, I would be capable of tackling the situation with dignity.
Q: What is your favorite cheat dish?
Hot Chocolate Fudge (from Nirulas) it's a Delhi thing!
Q: What is the best attire or look, you love carrying out and why?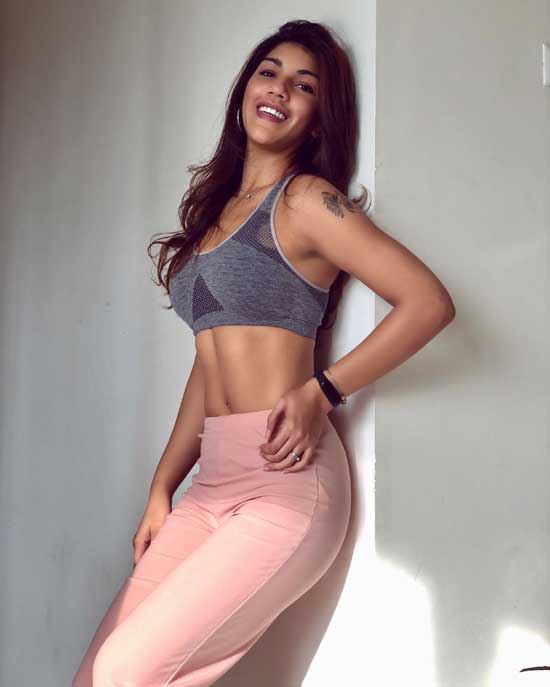 I think I'm a mix boho and sporty, I know that sounds rather confusing, but it's a matter of what mood I'm in. I love the sporty look when I'm in a more athletic mood, and boho is my go-to casual wear.
Q: What is the destination you want to reach in the next five years?
I believe life is about the journey and not about the destination, as I hop along on this journey called life I rather make the little things in life count because isn't that what makes the big picture, 'the details.' However, no matter where I am in life, I think the most important thing is to be happy! And that's my destination.
Disclaimer:
The information contained in this article is for educational and informational purposes only and is not intended as a health advice. We would ask you to consult a qualified professional or medical expert to gain additional knowledge before you choose to consume any product or perform any exercise.