Yoga has emerged  as one of the essential form of exercises for those who don't like lifting weights. Many people  have become more  inclined towards Yoga, in the last few years amid nationwide rising awareness for this age-old cult of mind and body fitness. The Incumbent government is  also showering much needed love to the India's very own cult of Yoga practice. From launching an exclusive website for yoga viz. International Day of Yoga (IDY), the government has also recognized Yoga as one of the sports discipline by under the Sports Ministry.
At a time when so much happening in this space,  Yogaland  came into being in 2017 to offer the best in class essentials required for a healthy yoga session.
In a bid to understand the objective of the brand  Yogaland, Paayel from Sportz Business Fitness Magazine talks to Komal Jain, Founder of Yogaland, where she has talked about her brand and how yoga has completely changed her life.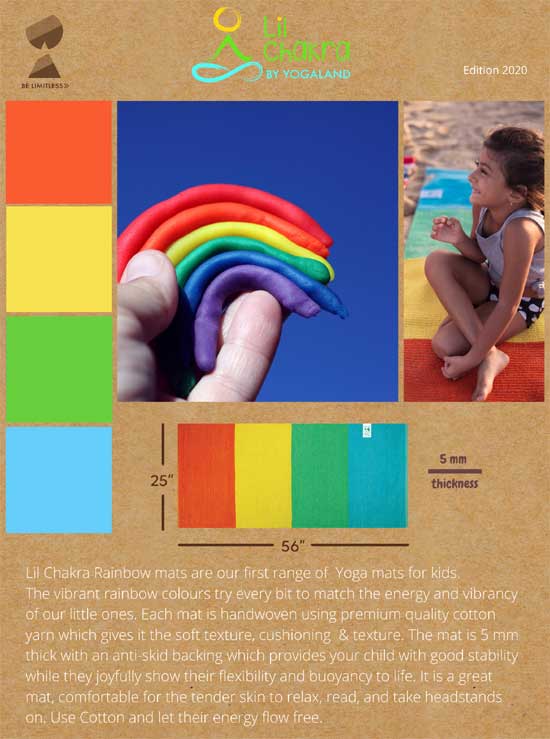 She also talked about her opinions and views on yoga. In the talk, Komal also revealed how practicing yoga with her family has been one of her earliest childhood memories and this custom has played a vital role in her personal development since the inception of this brand came from her desire to share her lifestyle with the world through her expression and understanding of art.
What are the major entities of Yogaland's product portfolio?
Our handloom range of cotton Yoga mat is our star category of course & these mats have strong characteristics: they are visually pleasing, unique & contemporary Sustainable, versatile (there is no limit to its usage, you could use it as a rug, or a piece of decor be as creative as you like).
How do you see people's changing perception about yoga as another effective fitness regime?
People have realized the importance of holistic ways of wellness including all the 5 koshas. But sadly, yoga has been misunderstood merely as an exercise to improve flexibility.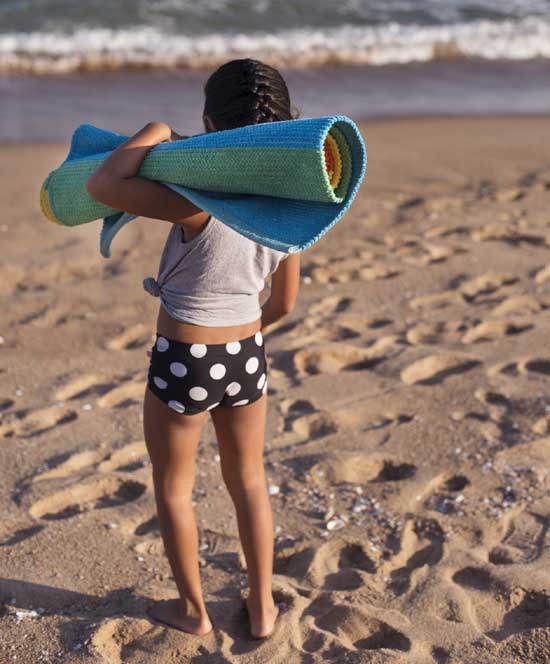 Being an ardent yoga practitioner, how do you define yoga in your life?
Yoga is my journey in progress. It helps me to see with clarity.
Can you shed some light on your business model including procurement of raw materials, supply channels, and assuring consistent quality? 
Yogaland as a business is a great coming together of two components, one its sustainable approach and second our reliability on handloom for procurement to manufacturing. Our premium handwoven cotton yarns are weaved by the immaculate & skilled weavers of our country.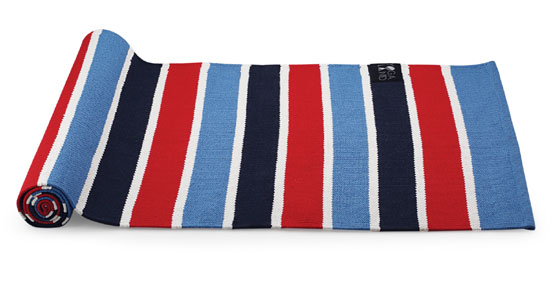 How do you make your product distinct in comparison to others in the market?
Our products are designed from Inspiration, we want our products to be experiential. They are made with ancestral knowledge, skill, and energy. Quality is our most important focus & the contemporary design adds to the uniqueness of these mats, they really are one of a kind.
What are the things that you are up to this year, any specific product to add to your pre-existing product line?
We have a lot of Ideas in their preliminary stage, but I definitely see this as Yogaland's more progressive year
Disclaimer:
The information contained in this article is for educational and informational purposes only and is not intended as a health advice. We would ask you to consult a qualified professional or medical expert to gain additional knowledge before you choose to consume any product or perform any exercise.