It's not just your hands that can be infected with this nasty noble coronavirus as your daily using stuff can also be contagious and infected. Apparently, you must be in quarantine by now, locked down in your house and waiting for this pandemic to get over. At the time when the whole world is at a stall, it has made human beings the most vulnerable to COVID-19 and has spurted a sense of fear amongst us.  It can be realized that we have become paranoid to even touch anything and why not, the noble coronavirus is the most unprecedented kind of viral attack that mankind has ever witnessed!!
Well! Coming to the point there are a few things in our house (even in locked down) which are needed to be taken care of as you are on 'work from home'.
Things that are quite vulnerable and open to get infected are usually ignored is the reason behind your sickness.  In order to combat the spread of this pandemic vicious virus, you need to sanitize these things before use:
Recommendation: Try to avoid using currency notes as much as you can, as these socially accepted denominators of wealth are not gentle things to share. Socially active, these currency notes can be an ideal carrier of millions of germs, bacteria and probable COVID-19 virus with themselves. Hence, it will be smart move to use UPI, Wallet or any other Online Forms of Transaction.
Common domestic things that we ignore to pay attention to:
You need your bestie, the cell phone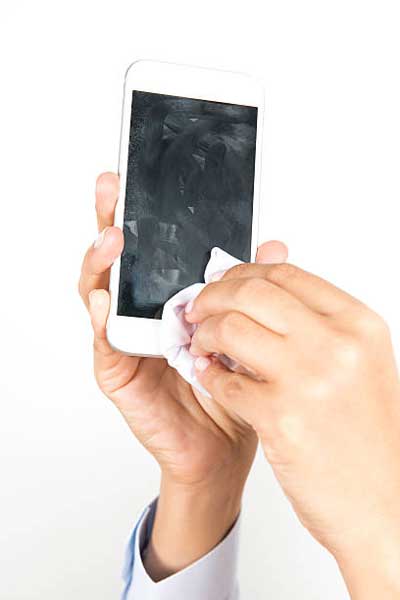 Have you ever wondered how much germs and microbes you carry with your cell phones, which happens to be the most essential part of daily life?
Hence, even if you are following all those measures of cleanliness and washing your hands frequently, the moment you touch your cell phone you are spreading germs and probable viruses on your hands. Just think how many times we reach our cell phones in a day, believe it or not, a 2012 study by the University of Arizona found that cell phones have more germs than toilet seats. GROSS!!
To disinfect and deep clean your cell phone without any damage, follow our instructions. Wash your hands with soap and now following drying your hands wipe down the surface of the cell phone with an antibacterial microfiber cloth. The process is followed by spraying the cleanser over the cloth despite spraying it directly on the phone's screen. Now as you clean the screen wipe it with a clean cloth dipped in 70% isopropyl alcohol and then let it dry.
Disinfect Your Keyboard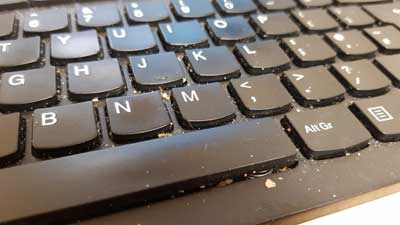 Your computer keyboard can be safe haven for germs and bacteria, on which you probably spend most of the hours of your day. To clean your shitty keyboard, you need to halt your 'Work from Home' for a bit and unplug your keyboard for a while. Turn the keyboard upside down and using a compressed air try to remove any crumbs and dust located on the several nooks and crannies of the keyboard. Now, to disinfect the surface, wipe the keyboard with 70-percent isopropyl alcohol. Please try to be careful, and don't drip in the liquid into the keyboard.
Don't Forget Doorknobs and Light Switch Plates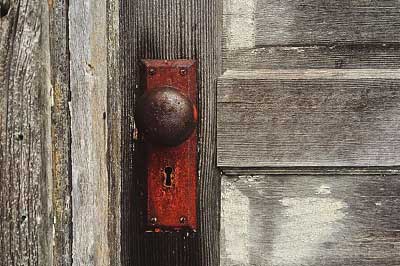 Well, apparently you people must be living in a self-quarantine!! Being locked down you must not be allowed to step out of your place.
This does not mean that you are absolutely safe with other germs and bacteria which are present on your electric switches and doorknobs. Just think these things as the most frequently used things whenever you stay at your place.  Used by many, these silly things can again become a safe haven for several germs and bacteria. Now, in order t disinfect the doorknobs electric switches, clean them with a disinfectant liquid.
Clean your desk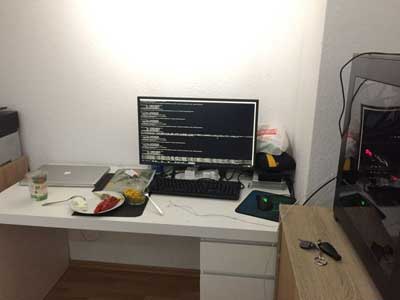 Having almost everyone is working from home, it is important t clean our temporary make-shift office desk.
It doesn't matter whether it's your dining table or your kitchen slab turned into a make-shift cubicle, try to make it clean by spraying disinfecting spray and wiping the surface of the chair. Notably, try to disinfect other things like drawers file organizers which you frequently touch
Sanitize your most demanded TV remote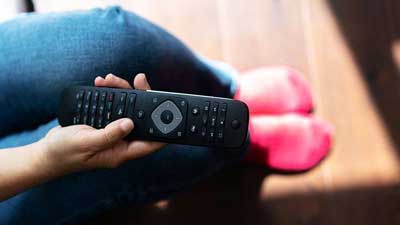 There is no wonder, you people must ve stick to the TV sets during this Locked down to transform your quarantine time into quality time.
And as the internet is quite doing great amid this crisis of entertainment and free-roaming, you people must be binge-watching series on Netflix, Amazon Prime, and others. This subsequently makes the TV Remote of your home as the most demanded thing which is being shared by a lot, making it prone to get infected by a lot many hands.  Now in order to disinfect the TV Remote Control, you need to use a clean cloth and wipe the TV remote after dipping into a 70percent isopropyl alcohol. Use a thin pin or clip to lean the gap in between buttons. When you complete the cleaning, let the remote dry after removing batteries!!
Disclaimer:
The information contained in this article is for educational and informational purposes only and is not intended as a health advice. We would ask you to consult a qualified professional or medical expert to gain additional knowledge before you choose to consume any product or perform any exercise.