Have you ever thought about your lower body? It consists of the biggest muscles of your body like hamstrings, glutes, and quads.
Your lower body needs more care and nourishment than you think.
Of course by having a proper diet and regular exercise you can take care of your lower half. But have you wondered about your hamstring? Do you know what your hamstrings want? How to take care of them?
For women, it becomes more important to take care of your hamstrings as it is the hind muscle group that is found at the rear of your thighs. Muscle group of hamstrings works together to help you spread your hips, bend your knees, and lean your pelvis.
Working out for hamstrings won't make your legs look heavy or bulky. In fact, it will help it to look leaner and slim. By strengthening your hamstrings you will help to prevent the chances of fewer injuries.
Exercising tip: For strengthening your hamstrings muscle you need to increase the physical training by increasing the weights, stamina, and speed.
Now let's talk about the Benefits Of Strengthening Your Hamstrings
It helps in reducing back pain.
It helps in improving your athletic performance.
It helps in lowering your risk of injuries.
It leads you to a better quality of life.
So for strengthening your hamstrings muscle, you need to do a regular workout. As per the lockdown you all are staying at home and getting bored the whole day so why not utilize this time and strengthen and get in shape your hamstrings?
We have Top 5 Exercises For Hamstrings That You Can Do At Your Home In This Lockdown!
Here we go!
Stiff-leg dumbbell deadlift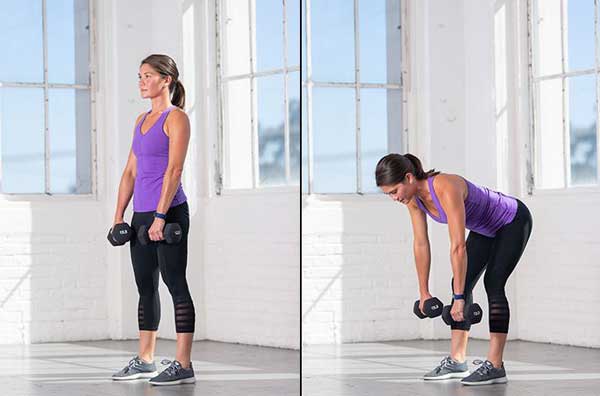 Stand straight
Hold dumbbells tightly and properly.
Bend by spreading your legs a little and lower the weights towards your feet while keeping your back straight.
You will feel a stretch in your hamstrings.
Slowly bring the dumbbells back to its normal resting position.
Repeat it and do 8-10 reps.
Single-leg dumbbell deadlift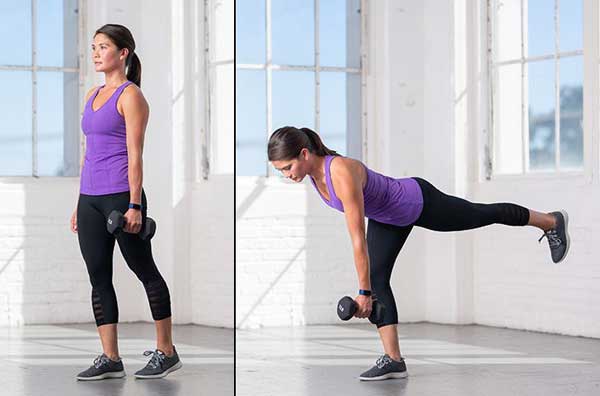 Stand straight with your shoulders and feet straight.
Hold dumbbells in your right or left hand.
Bend down by keeping your back straight.
While bending down, lift your opposite leg backward straight in the air.
Squats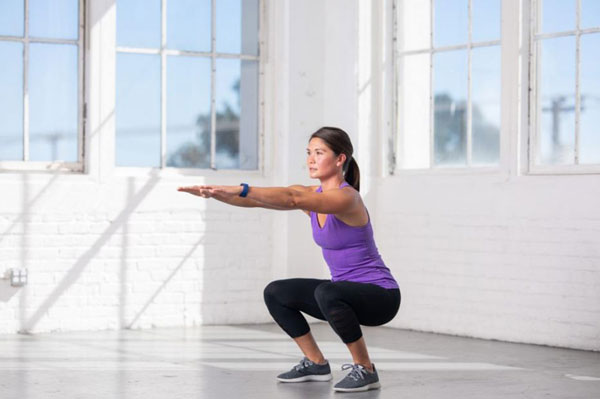 Stand straight
Keep your hands straight in front of you.
Lower your body towards the floor by bending your knees and shifting your hips.
Do not bend your head while going down.
Return back to the standing position.
Do 8-10 repetitions of squats.
Single-arm kettlebell swing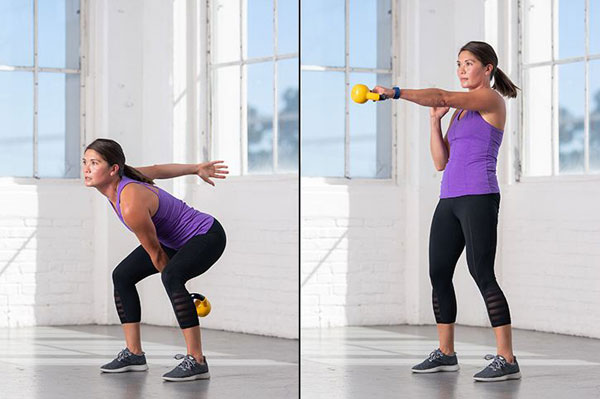 Stand straight.
Move your legs and make space in between your legs.
Hold the dumbbells in your single hand and move it towards space between your legs.
Move it slowly straight against your shoulders.
Basically, you have to swing your hand from space between the legs to straight in the air.
Repeat this 6-8 times.
Hamstring curl with resistance band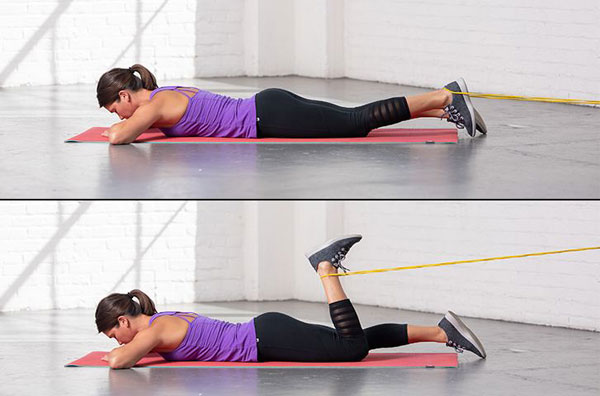 Lie face down on the mat.
Tie theraband on your one leg.
Curl your leg in which you have tied up the resistance band towards your butt.
Slowly come back to the normal resting position.
Do it in 10-15 reps.
In this period of lock-down we hope you will work hard and utilize this time in strengthening your hamstrings.
Leave your beds and start exercising and get in shape.
Disclaimer:
The information contained in this article is for educational and informational purposes only and is not intended as a health advice. We would ask you to consult a qualified professional or medical expert to gain additional knowledge before you choose to consume any product or perform any exercise.