There is a myth that exists for the past few decades in this world regarding women and the menstrual cycle.
When it comes to exercise we all try to avoid it during our menstrual time. Period pain is something that we all suffer and definitely, it puts off walking out to all of us. However, 80% of women experience period pain and it usually includes pain in the lower stomach and back pain tops.
We all are being advised by friends and family not to workout during the PMS time, but the scientifically proven fact allows us to work out or exercise according to our comfort.
Yes, we all can exercise a little during our menstrual cycle. With this statement, I am not at all talking about lifting huge weights and doing HIIT training.
I am talking about doing simple and easy exercise that doesn't cause you uneasiness and makes you feel comfortable and also helps in reducing your period pain.
So today we will be talking about the best five exercises we all can do during our menstrual cycle to ease our period pain. By this, you won't hamper your workout continuity.
Let's begin
Walking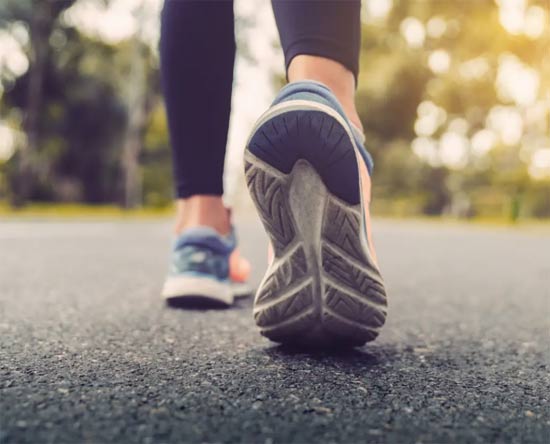 Walking is an incredible exercise that helps us with cardiovascular diseases and general health. During PMS you can take a 10 minute or 30-minute walk that can also help in adding period pain.
Wear your comfortable set of sports shoes and take an evening or morning walk. Also during mensuration walking helps in lowering levels of oestrogen prostration that makes you feel unmotivated and sluggish. Also walking will help you in improving mood and will make your mind calm and peaceful. It helps reduce stress and anxiety.
Running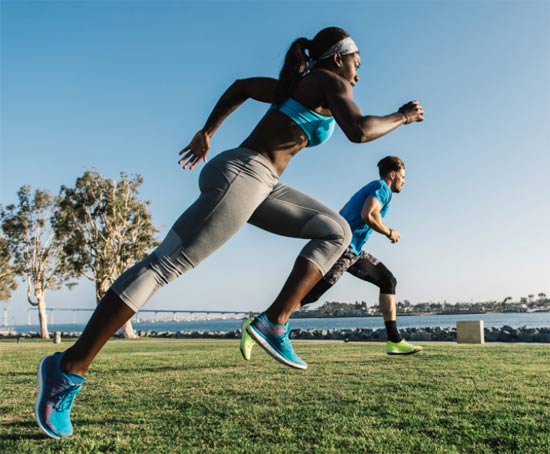 Running is another excellent exercise that can be performed during the mensural period that helps in easing pain. With this, I am not talking about running at a particular speed and not at all overdoing it. You can also try running at some beautiful garden or parks near your home instead of running on a treadmill.
Again running will help you balance your mood swings and will give you motivation and positive energy. You can go for a little running session either in the morning or evening. Running for 5-10 minutes is more than sufficient. You can also run in intervals to make it easy and convenient for you.
Yoga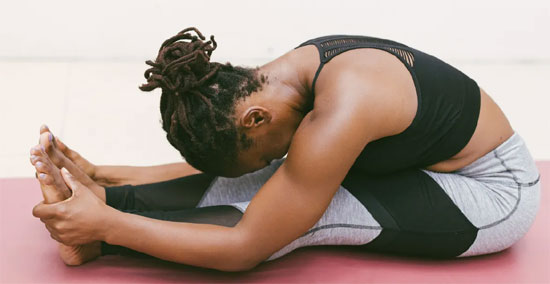 Yoga is known as the best healer of period pain and helps in almost every PMS symptoms including anxiety headache mood swings, and cramps. For balancing your mood you can do Pranayam neck exercises hand exercises and for aiding your cramps you can do Surya namaskar Or many low-level easy yoga postures.
Also, yoga is a great practice to include in your daily workout routine with this you will develop a habit of doing yoga daily and it will surely help in releasing your cramps at the time of the menstrual cycle. You can also do gentle stretching exercises that can help in facilitating some healthy movement and will help in reducing back pain and cramps. Another thing that gives yoga at Thumbs Up is that it doesn't need any equipment and just a yoga mat or any kind of a mat is sufficient for you to perform yoga.
Pilates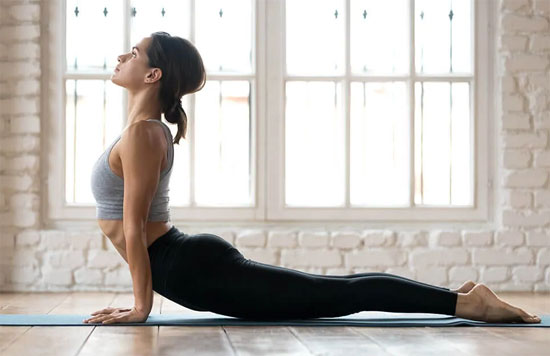 Pilates is again a gentle face exercise that is perfect for you to do in your PMS time. Many types of research suggest that Pilates is better than aerobic exercises for relieving physical and psychological symptoms of PMS that helps in decreasing stress and balances mood swings.
You can do Pilates according to your will and comfort. We will never advise you to overdo it. Also whether you go to the gym or not you can add Pilates to your daily workout routine to get many other benefits of Pilates that will ultimately lead you to stay fit and healthy.
Plank
Planks is another easy and effective exercise that can help in releasing your Mensural cramps and balancing your mood swings.
It helps in improving balance and posture. It helps in strengthening your core and improves body flexibility. Not only this if you add it in your daily workout routine it will help in reducing belly fat. It will also help in reducing bachche and improves metabolism.
Disclaimer:
The information contained in this article is for educational and informational purposes only and is not intended as a health advice. We would ask you to consult a qualified professional or medical expert to gain additional knowledge before you choose to consume any product or perform any exercise.