The COVID-19 triggered pandemic has brought in an unprecedented depression in the world of the fitness industry. Now, the question arises how much prepared our gyms are?
In a bid to ward off COVID-19 infectious virus at bay, there are some things that gym owner can bring in to consideration and do follow strictly:
The first and foremost thing that the gym owners need to do is to disinfect all fitness equipment including water cooler and cleanse gym floor as well as reception centers. There is an urgent need of removing all kinds of biometric derives if there are any for the trainer or for the clients. Well, there are many other things that gym owners can undertake in addition to the following government designed SOPs (Standard Operating Procedures).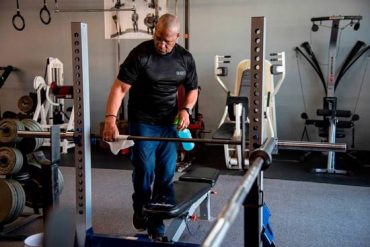 1. Temperature checks & Hand Sanitisers 
Regular Temperature Checks and Keeping Hand Sanitizers have already come into practice at malls, shops, restaurants, and other public spaces. In the case of gyms and health clubs, where generally touch the equipment a lot, the practice of sanitising yourself as well as equipment will bring slack to the circulation of the Coronavirus. Besides, if clients, gym crew members are regularly being checked under a thermal scanning before entering the gym, then it will again keep the virus at bay for sure. All you need to do is to not allow the ones, who are filling sick or are suspicious of getting the infection.
2. Masks will be required 
Following a normal human conscience, everybody needs to wear masks and gloves at all times. The gym owners should make this sure that the clients and the crew members on the floor are maintaining the norm of social distancing and always keep their mouths and nose covered with masks. In case of an intensive workout session, in which putting the mask on can be tough for the clients; the authorities can exempt those from this cautionary todos.
3. Bookings will become essential 
Unlike the old days, now you need to inform gym owners and employees before attending a session. Well, erstwhile people used to enter the gym whenever they want, everything was unorganized earlier. Citing an example of normal psychology of a gym-goer, if he misses morning gym sessions, he used to visit the floor in the evening on the same day. Now, as soon as the government passes orders to re-open the gyms and health clubs, it is assumed that there will be an influx of clients and new fitness enthusiasts to hit the gym floor.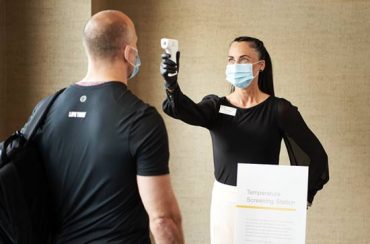 If gym owners won't create a slot system for his gym session, there will be chaos for sure and apparently, the administration will again ban your gym station to shut down until further notice.
4. Checks Before Joining the Gym again 
If you are all set to hit back to the gym or are going to join a new workout station altogether. There are a few checks that you should keep in mind, and which are:
Ventilation; Just check it out, how much ventilated is your gym is and how the gym has managed to keep the air moving in and out of the station.
 Spacing: Well, the most quintessential precaution to check. You need to see there should not be a crowd on the floor and if people are there o the floor, they should be maintaining recommended social distancing of at least 1 meter.
Disclaimer:
The information contained in this article is for educational and informational purposes only and is not intended as a health advice. We would ask you to consult a qualified professional or medical expert to gain additional knowledge before you choose to consume any product or perform any exercise.