"Aim high, and you won't shoot your foot off "
Shooting has its own passion and power in displaying your inner emotions. Shooting is as simple as life. We aim at something and target. Shooting is similar to it!
We aim and shoot at our target!
Shooting has been the center of attraction for media always. The media always appreciates and motivates shooting as a sport.
Indian shooters don't get much attention in media but Olympics games fraternity boosts them up as medals winning athletes. They are appreciated for their achievements and medals they receive for their shooting and aiming skills at international tournaments.
Indian shooters don't get much attention in media but they are known for bagging medals for the Indian team playing abroad
Indian shooters are now coming in the spotlight and receiving acknowledgments from everywhere across the globe.
Let's acknowledge the  10 Indian Shooters who are known for their impeccable range and impressive shooting records.
Top 10 Young Shooters Of India
1. Manu Bhaker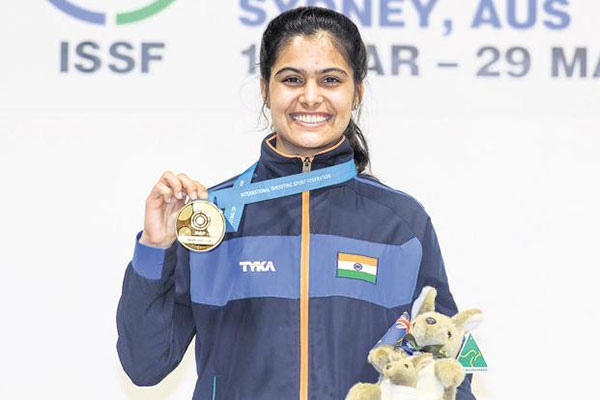 Manu Bhaker who has just entered shooting sports and made her name with her power and passion. She is just 16 years old. She has just created the historic world record by scoring 242.5 points in the Women's Junior 10m Air Pistol Finals.
Manu Bhaker is the recipient of senior title at the World Cup held at Guadalajara, Mexico in March 2018. She is extremely disciplined and focused on her shooting.
2. Gayathri Nithyanadam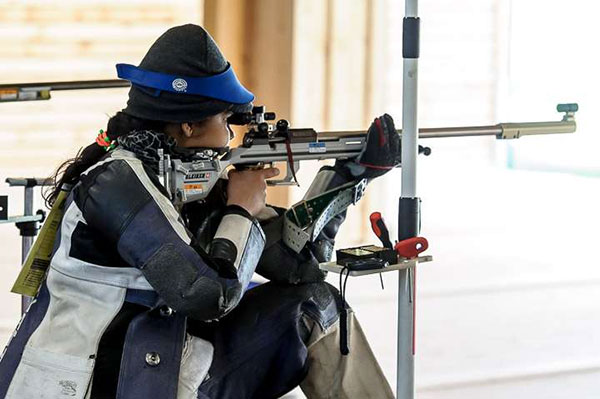 Gayathri Nithyanadam is a 19 years old shooter who is doing wonders at such a tender age. She is the recipient of the bronze medal in the 50m Rifle 3 shooting event. She was also a part of the team that bagged a Gold in the group event.
Gayathri is known for her hard work and passion she endures her sport and titles.
3. Yashaswini Singh Deswal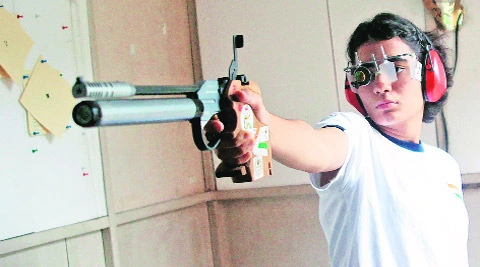 Yashaswini Singh Deswal achieved a gold medal at the Women's 10m Air Pistol championship at the Junior World Cup.
In 2014, Yashaswini Singh Deswal won silver in the Air Pistol category at Asian Shooting Championships. After this, she improved her notoriety at the World Cup. She has proved herself at the national and international levels.
4. Elavenil Valarivani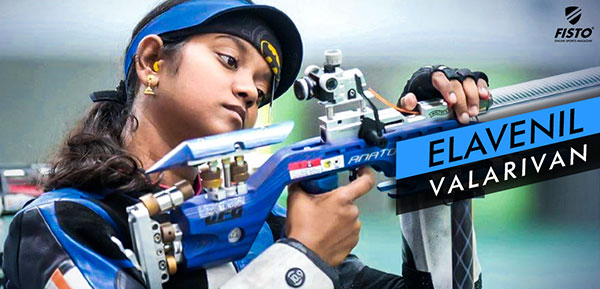 Elavenil Valarivani is a 19-year-old shooter who has won the second Junior World Cup in Sydney. Before this, the young athlete set a world record in the qualification round and won gold in the 10m air rifle event.
In 2018, Elavenil Valarivani also broke a world record and earned a gold medal in Sydney at ISSF Junior World Cup. The young athlete from Tamil Nadu has represented India and made us proud of every platform.
5. Rituraj Singh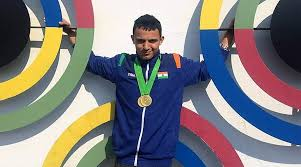 Rituraj Singh is a commendable athlete who was a part of the squad that earned gold in the 25m Standard Pistol category against France.
Rituraj Singh belongs to Assam. He has made the whole state proud of his achievement and hard work. Prime minister Narendra Modi has also acknowledged his achievements through his tweets.
6. Anish Bhanwala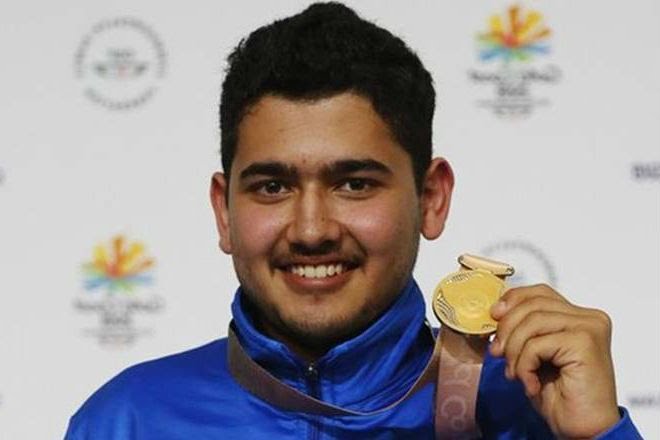 Anish Bhanwala is a 19 years old young player from Haryana who has received Gold at Commonwealth Games in 25m Rapid Fire Pistol category. He is the youngest shooter to win the gold medal in Commonwealth Games and scored 30 in the finals. He is highly focused on his practice and hard work.
7. Shivam Shukla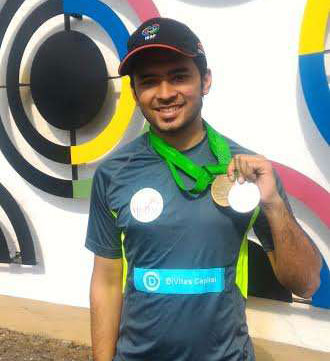 A 19-year-old young Indian Shooter, Shivam Shukla who has just entered the platform and doing wonders with his hard work. Last week in Suhl he was a part of the team that earned the silver medal in the 25m Standard Pistol category at the World Cup.
Last year he achieved a double gold in the individual as well as team events in the Junior World Cup. His potential is formidable.
8. Saurabh Chaudhary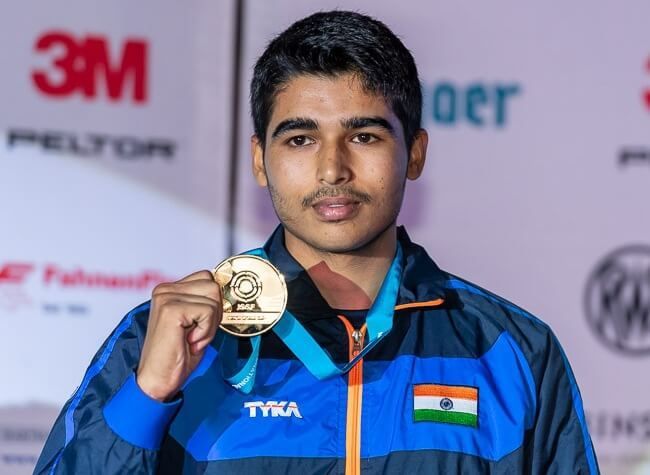 Saurabh Chaudhary is a young talent who has made the world record in the 10m Air Pistol junior men category. In Germany, Suhl Saurabh shot 243.7 points in the finals of the junior world cup.
Saurabh is at the top in the charts at the national trials. He made an astonishing 244.3 points in the finals.
9. Hriday Hazarika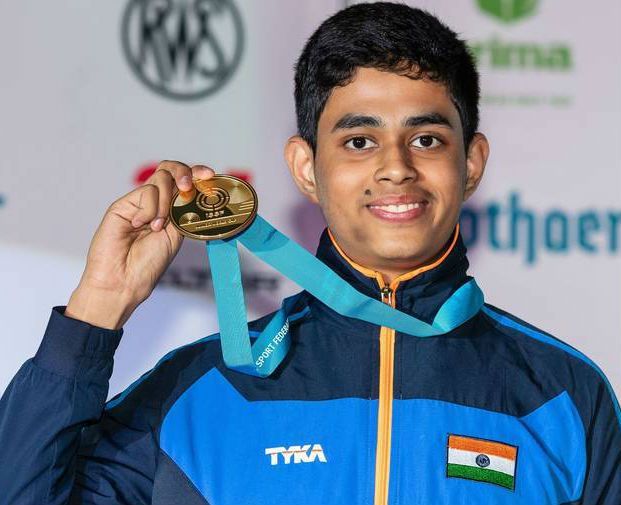 Hriday is a commendable athlete who scored 248.7 points at the ISSF Junior World Cup in the 10m Air Rifle category and won the medal.
His energy and active spirit inspire everyone.
10. Mehuli Ghosh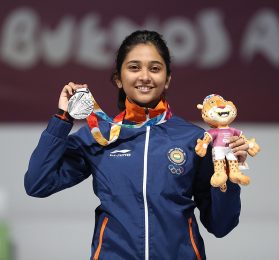 Mehuli Ghosh is a 19 years old young spirit athlete who took part in international junior shooting championships across the globe.
She is the recipient of a silver medal in Women's 10m Air Rifle after a shoot-off with Martina Veloso.
Shooters are known for their focus and concentration. Not only senior shooters are achieving, but the young shooters are also making their own identity in the sport.
Young Indian shooters are achieving so many medals and titles that they are counted among the  shooters of the world.
Disclaimer:
The information contained in this article is for educational and informational purposes only and is not intended as a health advice. We would ask you to consult a qualified professional or medical expert to gain additional knowledge before you choose to consume any product or perform any exercise.