Football might be your favorite sport but have you wondered about the game-changer part a goalkeeper does? A goalkeeper is admired for their goal saves that changes the game in the last minute.
The bad thing about being a goalkeeper is no matter how many saves you made people judge you based on that one mistake. Being a good person is like being a goalkeeper no matter how many goals you save some people will remember only the one that you made missed.
Its hard to be a goalkeeper we have got 99 problems with goalkeepers ain't one.
1. Bert Trautmann (GER)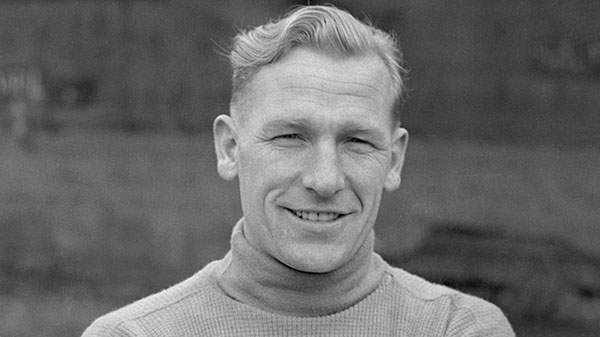 Bernhard Carl Bert Trautmann was a goalkeeper at the German football team, Manchester City from 1949 to 1964.
Trautmann started playing football after the Second World War. He was a part of the German army during the Second World War that later leads to taunts he used to get from his opponents.
This continuation of taunts got its break in 1956 when the footballer was named as FW a footballer of the Year. His most remarkable event of bravery was when he played the last 15 minutes of the final with a broken neck and lead Manchester to win the FA cup.
2. Pat Jennings (NIR)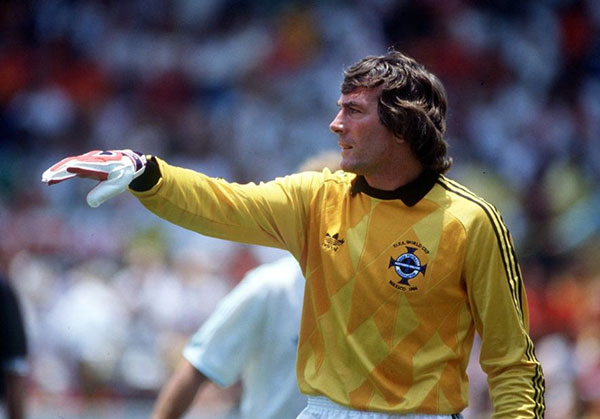 The northern Irish former footballer played 119 games for Northern Ireland as a goalkeeper that is still a Northern Ireland record in his international career for over 22 years.
Generating has registered his two-time victory for FA cup, lead cup and UEFA cup in 1972 when he was playing for Tottenham.
In 1973 he was named as FW a footballer of the Year and in 1976 he was given the title of PFA Players' Player of the year.
3. Gianluigi Buffon (ITA)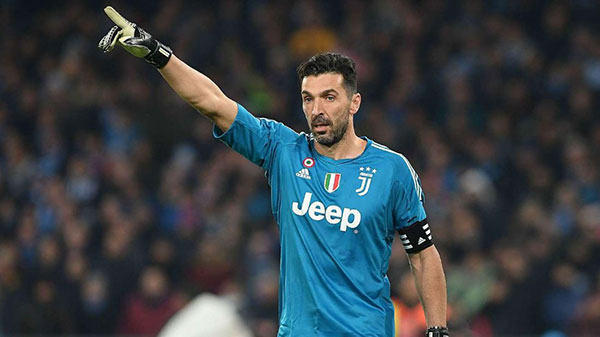 Buffon was an Italian football player who was a goalkeeper at Serie A club Juventus.
Buffon Wan won the UEFA Cup and the Italian cup. He also registered two Serie A titles with his name. He is the winner of the World Cup and has a total of 90 caps.
Buffon registered titles like the Serie A goalkeeper for 7 times and IFFHS best goalkeeper for four times with his name.
4. Peter Shilton (ENG)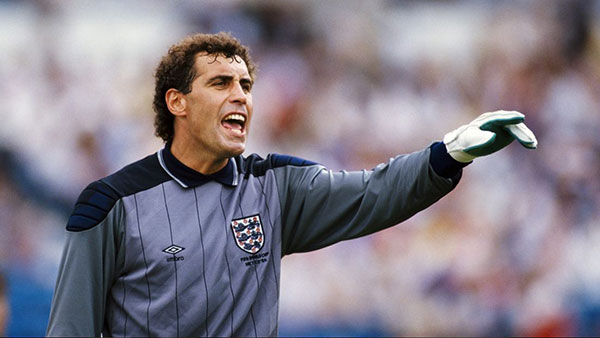 Shilton is an English former football goalkeeper, who has made the record for playing more games for the England men's national football team and earned 125 caps. He also registered his name with the all-time record for the most competitive appearances in the world football.
Shilton has experience of 31 years in football by playing 1237 overall games and 1005 league games.
Shilton won one League title, two European cup, and a league cup when he was a part of Brian Clough's all-conquering Nottingham Forest side. In 1978 he registered his name with PFA Player's Player title.
5. Oliver Kahn (GER)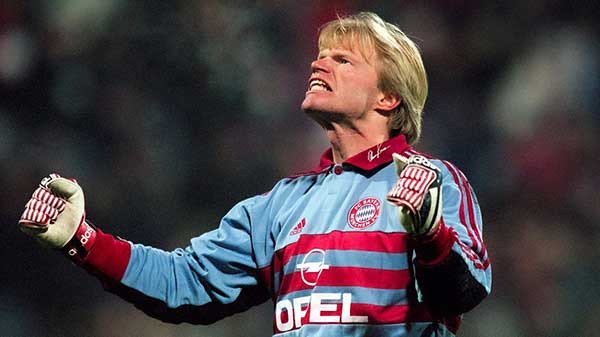 Oliver is the German football goalkeeper who won six German cups, Champions League, six League cup, and UEFA cup when he was a part of Bayern Munich.
Oliver was titled as German footballer for the year twice followed by the best goalkeeper 7 times, and IFHHS best goalkeeper three times. Oliver was the only goalkeeper to win the golden ball in the 2002 FIFA World Cup tournament.
6. Dino Zoff (ITA)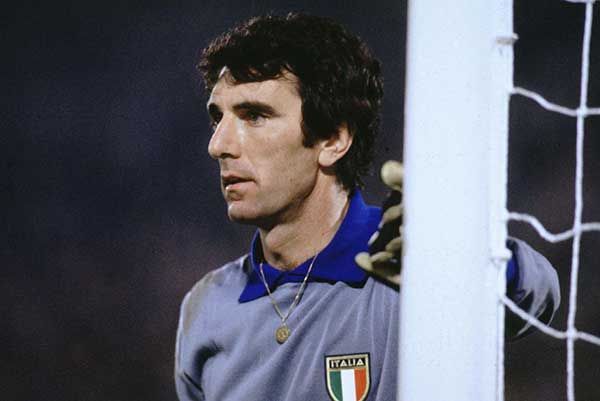 Zoff was a former Italian football goalkeeper who won the World Cup in 1982 in the tournament in Spain as captain of the Italian national team.
In 1968, He earned 100 Italy caps and his success in the European championships was commendable.
Zoff won Serie A titles, one UEFA Cup, and two Italian cups at the club level. In a poll done by IFFHS, he was named as the 3rd greatest goalkeeper in the 20th century. He was named as the best Italian player of the last 50 years in the year 2003.
7. Sepp Mair (GER)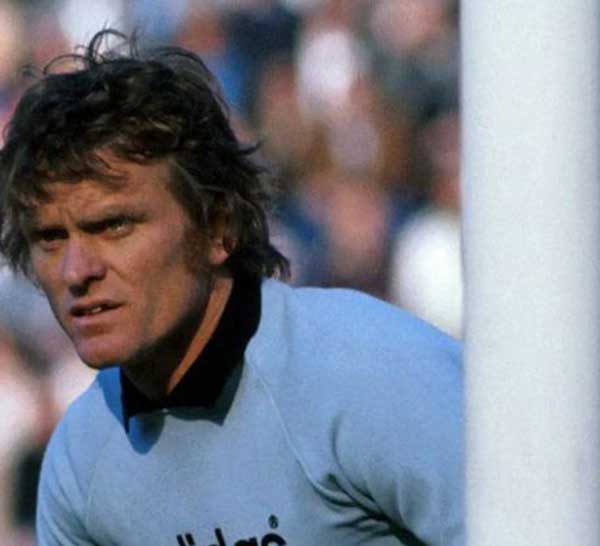 Mair was the German football goalkeeper who used to play at the German national football team and Bayern Munich. He was given the nickname of "Die Katze von Amazing" as he was counted among the greatest Germany's goalkeepers.
Maier achieved Bundesliga and the German Cup four times followed by three Consecutive European Cups and Cup Winner Cup. At the international level, he achieved European championship winner medals in 1972 and a world cup winners medal in 1974 that was included buy 95 caps.
He was also awarded the west German footballer of the year three times. He played a total of 422 matches between 1966 and 1977 that were counted among his success due to his good health hard work and consistency.
8. Gordon Banks (ENG)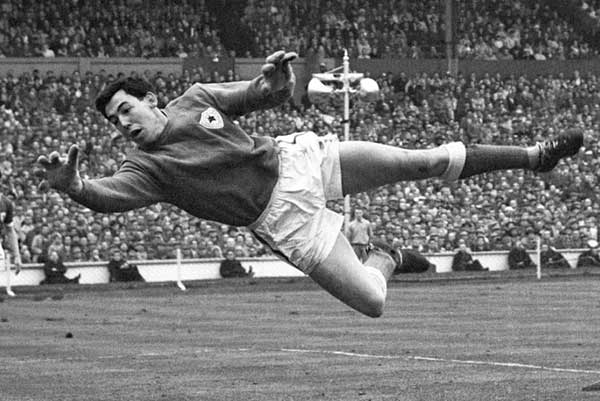 Banks was an English football goalkeeper, who won the World Cup in 1966 and achieved 73 caps for England.
He is the only English goalkeeper to ever win a world cup and in a car crash, he lost the sight from his right eye that leads to a premature end to his football career.
In the IFFHS poll, he was named as the second-best goalkeeper of the 20th century who played 73 times for his country.
9. Peter Schmeichel (DEN)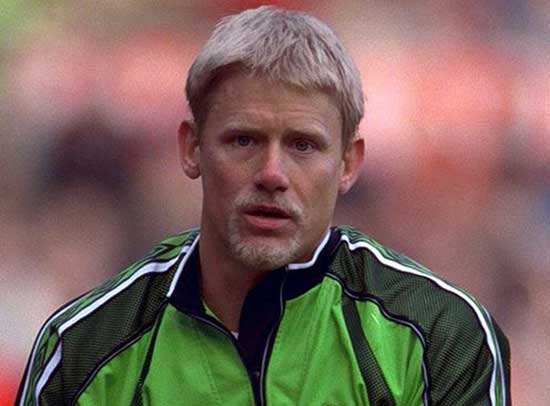 Peter was a Danish football goalkeeper. In 1992 and 1993 he was voted as the IFFHS World's Best Goalkeeper.
When he was playing for Manchester United, in 1999 he captained the victory of UEFA Champions League final and UEFA Euro in 1992 with Denmark.
While he was playing for Manchester United he won three FA Cups, a League Cup, five premier league titles, and a Champions League title.
He played his last match in 1999 Champions League final and registered their victory. He was named as the world's best goalkeeper by IFFHS twice.
10. Lev Yashin (USSR)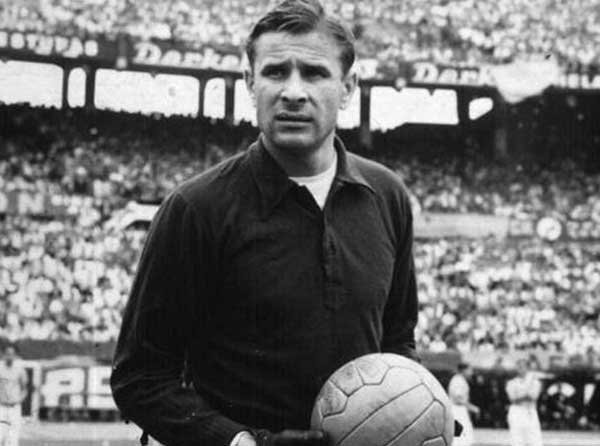 Lev was a Soviet football goalkeeper, who was nicknamed as the Blank panther or black spider and was playing for Dynamo Moscow.
In 1960, he was a part of the European Championships and brought 74 caps for USSR and achieved Olympic Gold for USSR.
In 1963, he was named as the European footballer of the Year. In a poll conducted by IFFSC, he was voted as the greatest goalkeeper of the 20th century.
A goalkeeper's favorite snack is the beans on the post. And they all do great hard work to achieve the Victory for their teams.
Disclaimer:
The information contained in this article is for educational and informational purposes only and is not intended as a health advice. We would ask you to consult a qualified professional or medical expert to gain additional knowledge before you choose to consume any product or perform any exercise.