A Formula One race is an adrenaline-rushing racing sport that usually runs for three consecutive three days from Friday to Sunday. In general, the first two days feature a series of practice and qualifying sessions before heading to the final race on Sunday.
Speed, intelligence, and blood rush can only be found in formula 1 race.
The racing drivers compete with each other. They risk their lives and keep a blur while racing to reach the finishing line.
Here is the Top 10 Formula One Drivers You Must Know
Ayrton Senna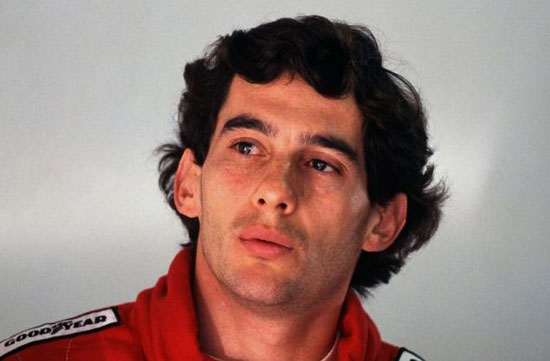 Ayrton is a Brazilian racing driver, who won three Formula One championship and participated in 41 total career wins. In 1984, he made his debut in Brazilian Grand Prix and qualified as 17th in the race. In 1988, he won the title of Formula One World Championship for drivers at FIA F1 motor racing in the 39th season.
He has achieved eighty overall podium finish and six hundred twenty career points. In 1990, the second time won the 41st season of FIA F1 motor racing.
Michael Schumacher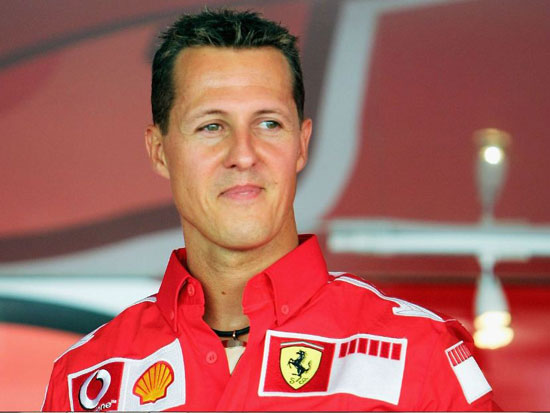 Michael is the world's first billionaire retired German F1 racing driver. Michael won 7 Formula One Championship and 91 total career wins. He registered 155 overall podium finish and 1566 total career points. In 1991, he made a debut at Belgian Grand Prix and finished in 7th place.
In 1992, Driver's Championship title at Belgian Grand Prix. From 2000 to 2004 Grand Prix, he became the only driver who finished in 1st position in 5 seasons in F1 history. In 2013, he suffered from a serious cerebral injury while he was skiing and was in a coma from December 2013 till June 2014.
Lewis Hamilton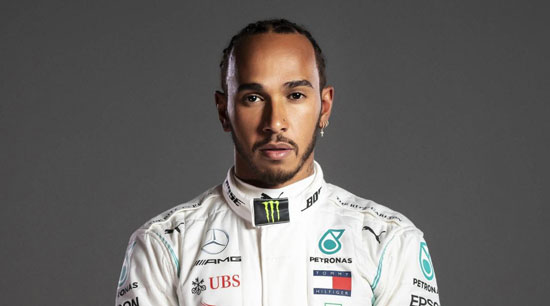 Lewis is the British driver who has won 6 Formula One championship and 84 total career wins. Currently, at Formula One, he races for the Mercedes AMG Petronas Motorsport.
He previously raced for ART Grand Prix, Manor Motorsport, and ASM Formule 3. In 2020, he achieved Formula One World Drivers' Championship six times. He owes DHL Fastest Lap Award four times.
Juan Manuel Fangio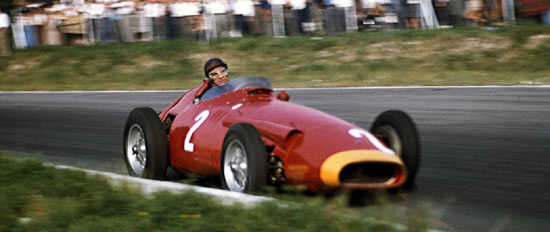 Juan Manuel was the former F1 racing driver from Argentina, who won Formula One Championship 5 times and 24 total overall wins. In 1938, he made his debut at Grand Prix International Championship.
He achieved 35 overall podium finish and 227 total career points. In 1951, he made an unbeaten record by winning the World Championship of Drivers. From 1954 to 1957 he won it 4 times.
Jackie Stewart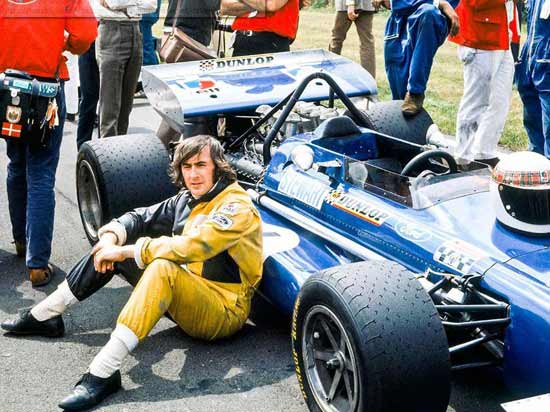 Jackie is a former British Formula One racing driver from Scotland and won 3 Formula One championship with 27 total career wins. He won the South African Grand Prix for the first time and achieved 6th position.
He achieved 43 overall podium finish and 359 total career points. In 1965, he won first World Drivers' Championships at the Italian Grand Prix and won three more Grand Prix Championships. In 1973, he registered his last victory in German Grand Prix as the last international title.
Stirling Moss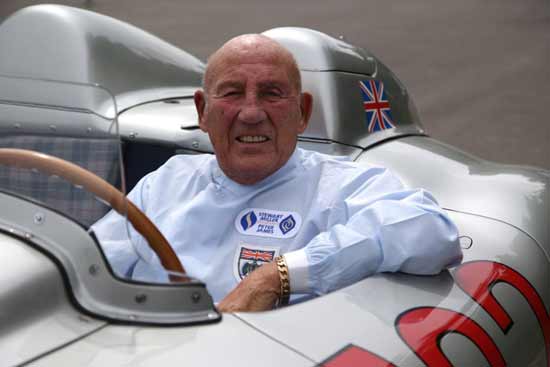 Stirling is the former English F1 racer which has 16 total career wins. He worked for Mercedes Benz, Maserati and Vanwall during his career from 1951 to 1961. In 1951, he made a debut and achieved 14th position at Swiss Grand Prix.
He has achieved 24 overall podium finish and 185 total career points. Sterling is the first British driver who won the F1 British Grand Prix and was driving a British made car. He got partially paralyzed for 6 months due to an accident at Glover Trophy in 1962 and was in a come for 30 days.
Alain Prost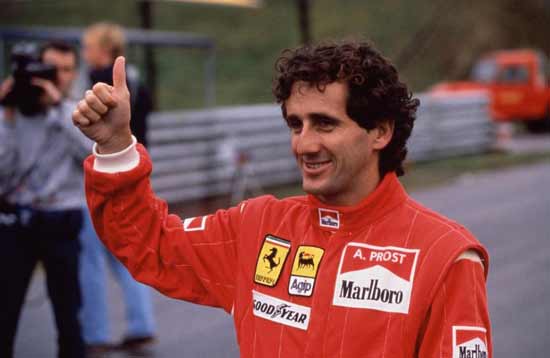 Alain is a French racer who won 4 Formula One championship and has 51 total career wins. He participated in 202 races and was a of Renault, McLaren, and Ferrari. He started his career from Argentina Grand Prix.
He has won 106 overall podium finish and gas 768 total career points. He won first Grand Prix title in his second race in French Grand Prix in 1981.
Mika Hakkinen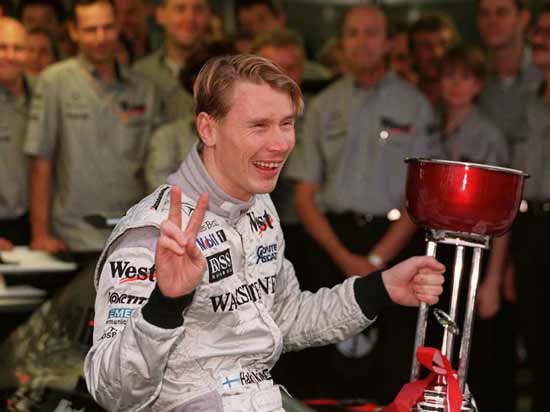 Former racer Mika won 2 Formula One championship and 20 total career wins. With Lotus and McLaren, he participated in 165 races. He owes 51 overall podium finish and 420 total career points.
He was featured on the Top Gear by BBC while teaching presenter James may about the basics of rally driving.
Sebastian Vettel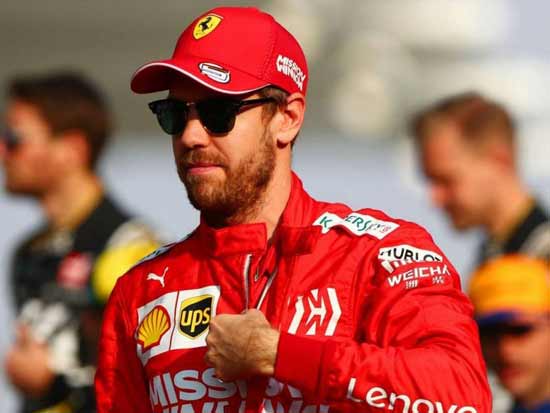 The German F1 racer is presently driving for the Red Bull Racing team of Austria. He has won Formula One championship for 4 times and has 53 total career wins.
He owes 120 overall podium finish and a total of 2985 career points.
Fernando Alonso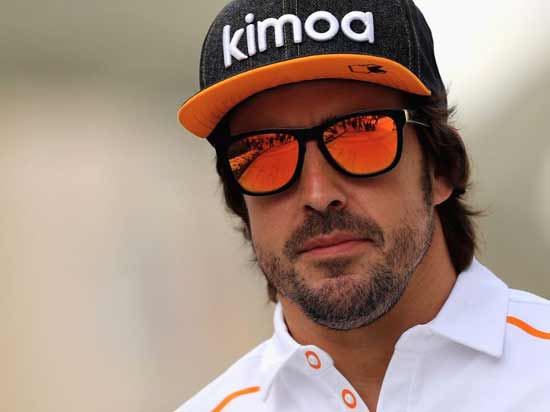 Fernando is presently associated with Ferrari To the team and has 2 Formula One championship wins and 32 total career points.
He is known as the third-youngest driver who debuted in international events in Formula One history. He owes 97 overall podium finish and 1899 total career points.
Disclaimer:
The information contained in this article is for educational and informational purposes only and is not intended as a health advice. We would ask you to consult a qualified professional or medical expert to gain additional knowledge before you choose to consume any product or perform any exercise.