Walking is the most common and core strengthening daily exercise which can be a proverbial apple for your health, keeping doctors away.
In contrast to the current situation, where there is a constant fear of a vicious viral infection (COVID-19) in the community, you can't head to either to the gym or Public Park rather just stays at home.
This self-quarantine further creates a need to work out and keep track of your fitness. Having a domestic Treadmill installed at your home will definitely keep you confined in your space as then you don't need to head to either of the sites for walking or sprinting. In this article we will speculate some of the top 5 domestic treadmill brands available in India but before that some buying guides:-
You need to check a few parameters before you get a treadmill for your home like:
• Type: Depending on your requirement and energy consumption, you can choose between Motorized and No motorized Treadmill. But as suggested for a better result and satisfying workout, a motorized treadmill has an upper say over non- Motorized one.
• Cost: Get the best treadmill under the window of 1 lakh (as suggested here).
• Health Objectives: Depending on your health objectives i.e. what do you want to attain as, in physique, you should be choosing a treadmill accordingly.
• Motor & Horsepower: DC motors are usually noiseless. Always seek for a 1.5 to 2.5 HP continuous duty.
• Features: Check out these features before installing a treadmill; Inclination, Speed range Shock Absorption, Calorie Burn, Cardio Workout, Speakers, USB, and Aux connectivity.
• Well Known Brand: Choose a brand which has good customer reviews and stand perfectly on value for money parameter. It is recommended to spend a little bit more in order to grab a high-end treadmill.
• Guarantee and Warranty: A treadmill should be carrying guarantee and warranty ranging from 1 year to 5 years.
Coming back to the sole objective of the article is to bring top 5 best-known treadmill brands:-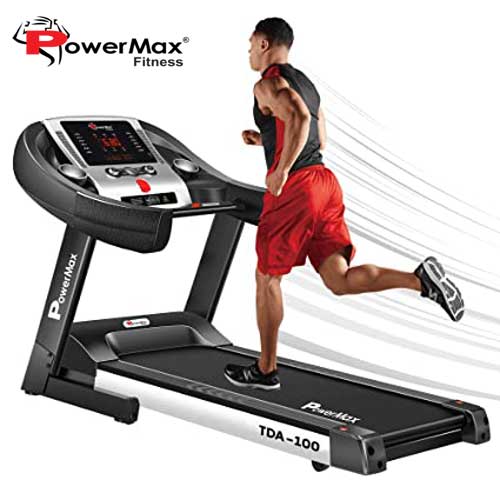 Powermax labels 1 year of warranty to its all treadmill ranges while it can differ with some of the top models of treadmills which can be extended up to 3-5 years.
however, there are a few ones where you can avail of some of the top models of treadmills with a warranty of 3-5 years.
A US Based gym equipment manufacturer and exporter, PowerMax has made a great reputation in the Indian Market in the contrast of a surge in the phenomenon awareness towards fitness. With a state of the art quality assured from the parent US company, in India the treadmill is being brought by PowerMax Fitness India.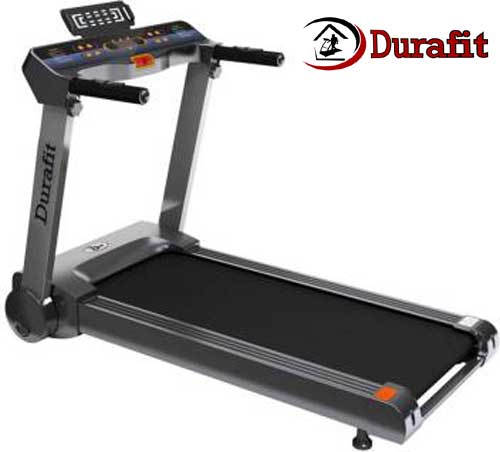 Durafit brings in a wide range of Treadmills, a perfect pick for household exercises. The factors which make Durafit, a perfect pick for home-based are:
A) The brand is a standalone entity in the Indian fitness market that specializes in Domestic fitness equipment precisely designed to suffice home-usage.
b) The brand has a PAN-India service network, so from wherever you are, you can rely on the company's post-sale servicing. Treadmill being an expensive piece of machinery, glitches are inevitable devoid of proper timely services.
c) Durafit comprehends the essence of customer safety which comes first for them. As older users also use the Product, the company assures to deliver safety features in their offered products after investing much time in R&D.
Durafit Strong-Surge
With a continuous output of 2.0 Horse Power and 4.0 at its peak, Durafit Strong-Surge can attain a maximum speed of 14 km/hr. Focusing on the post-sale services, The treadmill carries a yearlong of door-step manufacturing warranty for faulty spare parts as well as 3 years for the motor. The treadmill is equipped with 48 preset pregame and a wide LCD display for keeping precise over Time, Speed, Distance, Calories, and Pulse Rate.
Having a vertical Hydraulic folding system, the treadmill is quite easy to install besides wheels are attached at the base of the product enabling users to shift it from the living room to hall.
Fitkit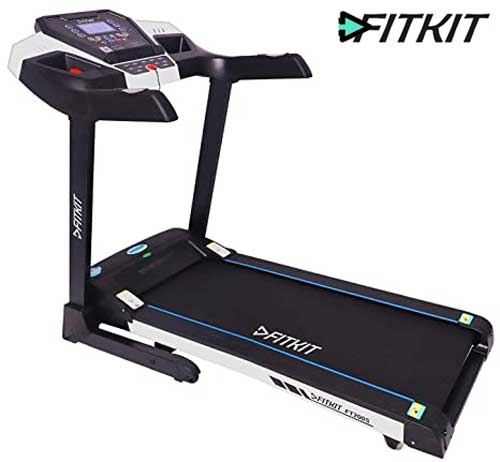 With expertise in dealing in Motorised Treadmills, Fitkit also offers other essential products for fitness enthusiasts. As Fitkit includes Treadmills as the major product section, they try to infuse all their expertise in perfecting offered models. Besides, Treadmills Fitkits also offers Yoga mats, Shakers, Dumbbells Weights and other allied fitness equipment.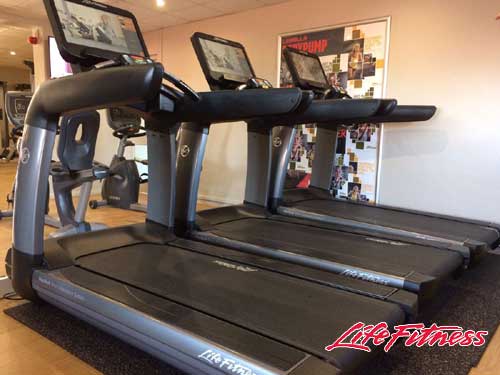 Yet another entity in the list, Lifefitness, offers manual and motorized treadmills in the Indian Market. With an immediate installation service backed by 24X7X365 customer services for your assistance, the brand is highly acclaimed in India.
Life Fitness offers a different version of Manual Treadmills. Backed by a beautiful dashboard, these 3 in 1 Manual Treadmill has a function to scan, speed, distance, and calories. Besides, the treadmills also feature two different easily adjustable levels that help to walk and jog on the same machine.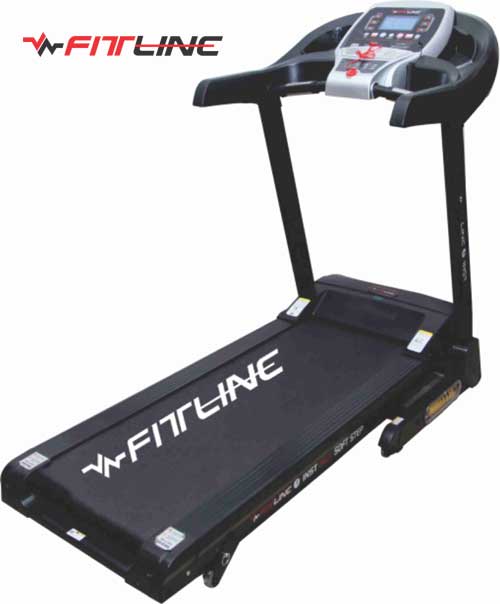 Being in the domain of fitness equipment for more than 3 decades, FitLine involves and instill the latest science in the movements of their equipment & angles in exercise involved.
Focusing on the precision over a lot of quality checks, safety standards, production standards, operational protocols, support process, and short timelines
Etc, Fitline is way ahead to meet their clients' requirements. Fitline is also apt to design customized treadmills if required by the clients.
Owing to its brand qualitative fitness equipment,  the fitness equipment brand is highly acclaimed in the country. At present, FitLine is operational across India including Delhi, Srinagar, Mumbai, Hyderabad, Bangalore, Maharasthra, Jaipur, Mohali, Punjab.
Disclaimer:
The information contained in this article is for educational and informational purposes only and is not intended as a health advice. We would ask you to consult a qualified professional or medical expert to gain additional knowledge before you choose to consume any product or perform any exercise.