One of the most popular types of home exercise or gym equipment is the treadmill, which provides a straightforward, efficient aerobic workout. As walking is well tolerated by most individuals regardless of fitness level and for most back conditions. Treadmills stand as a good choice to begin a new exercise routine on a daily basis. While using the treadmill strength and endurance are developed offering you overall cardio exercises. With the help of this article, we will try to figure out some of the top 10 brands across treadmills that are offering the finest treadmill exercise equipment in the market.
Benefits of Buying A Treadmill For Cardio
Walking or jogging is a great physical activity for people of all age groups. Walking is a good exercise that is often suggested by medical professionals for not just weight loss, but also for several health conditions and for maintaining physical fitness. With hectic schedules, it often becomes difficult for us to make workouts, running or even brisk walking a part of our exercise routine. However, due to such a hectic daily life schedule, a treadmill can be a great choice if you are looking forward to squeezing in a little walk or jog session in between your meetings and social commitments.
Walking on the treadmill helps in maintaining strong bones and muscles.
Blood pressure levels can also be controlled by walking on a treadmill.
The harmful impact of lower back pain can be reduced by a treadmill walk.
Walking on a treadmill can help you in reducing type-2 diabetes and prevent any complications.
Running on a treadmill increases blood flow and reduces stress to improve your heart rate.
Walking on a treadmill can help you lose weight faster and also tone your muscles.
To burn more calories in an hour, speeding up the treadmill or inclining would be a better choice. A treadmill is one of the easiest workout equipment to assemble and use at home. You can change the inclination and speeds as per your requirement. You can digitally monitor not only the speed, time, and distance but also the calories you've burnt and your heart rate. Treadmills can be a great indoor physical activity for people who cannot spare time for outdoor exercise or are loaded with responsibilities. You can walk on a treadmill while keeping an eye on your toddlers or even watch your favourite shows and not compromise on your dose of entertainment.
Factors to be considered before buying a Treadmill for Cardio
Besides the numerous benefits enlisted above, treadmills really play a pivotal role in your daily workout regime. However, if you are looking for a treadmill for personal purposes or for your gym, then you must look for the best treadmill brands that are available in the market, and choose them accordingly. What is more important to consider is which type of treadmill is the best for your home and suits your requirement. The best type of treadmill can vary from place to place and person to person. There might be a lot of confusion regarding which treadmill is best for you. To help you clear any confusion, in this section, we have shared the factors to consider while choosing a treadmill well-suited for your needs.
It has been observed that there are two types of treadmills that are widely available in the market, they are automatic and manual. Automatic treadmills are preferred by users. A few more aspects that are important to be considered are safety, stability, durability and pricing. Below are some of the factors that you should consider before buying.
Quality – Quality is an important feature to be considered when choosing a durable treadmill which also helps you ensure that your product is safe to use. You must always look for a reliable brand while purchasing a treadmill, so as to not end up buying poor-quality equipment.
Dimensions – The dimensions of the equipment you choose will depend on the space you have for it. The dimensions will also determine the features available and impact the cost of the equipment of your choice.
Features – Treadmills, these days offer a wide variety of features. Before finding the best deal for you, you must be sure of the features that are useful for you and the ones you require the most.
Reviews – A treadmill isn't a small investment and hence you must be sure of the equipment usage and its working before making the purchase.
Cost – Budget is surely one of the most important aspects when making a big purchase like a treadmill. You must always make sure that the product you are choosing is worth the price you are paying for the same. The treadmill you choose must offer all the features you require but also be within your budget.
Warranty – Warranty must be taken into consideration for any home appliance and even for fitness equipment. Your treadmill must be under a warranty that covers any faults or damages or breakdowns that might occur post-purchase. This will help you get your equipment repaired without any extra charges.
Power Consumption – The usage of a treadmill can definitely up your electricity bills. You must choose a treadmill that is smart and energy-efficient. It must not consume much power and be environment-friendly.
Top 10 Brands Across Treadmill
1.) Lifelong FitPro LLTM09 Manual Incline Motorized Treadmill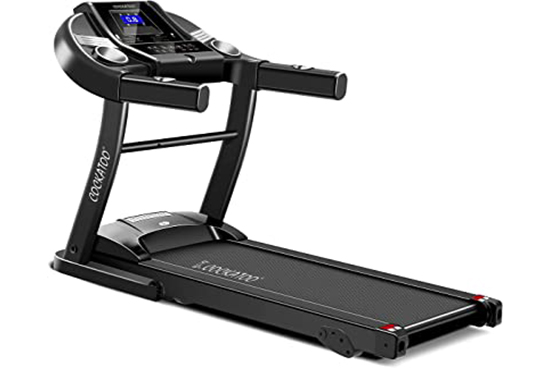 Lifelong FitPro is one of the best brands across treadmills that you should consider buying. This treadmill offers 12 preset workouts and a maximum speed of 10 km/h. This treadmill is suitable for users of up to 90 kg. The treadmill has a motor power of 2.5 HP. Free installation assistance is also provided by the brand.
2.) PowerMax Fitness MFT-410 Manual Treadmill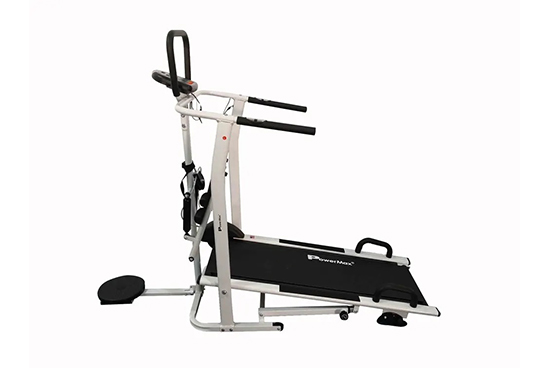 PowerMax Fitness is one of the best brands across treadmills that you should consider buying. This is a multi-functional treadmill with 4-in-1 features. This treadmill has an LCD screen and supports a maximum user weight of 120 kg.
3.) Maxpro PTM405 2HP Folding Treadmill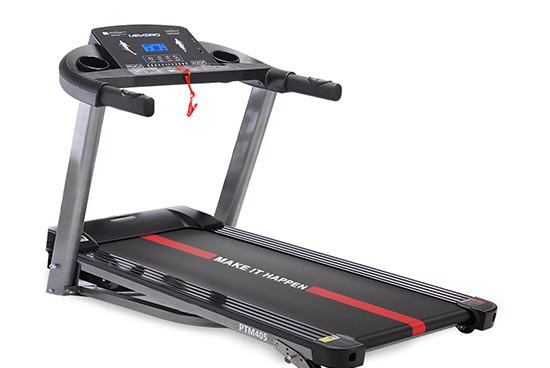 Maxpro is one of the best brands across treadmills that you should consider buying. The maximum speed of the treadmill is 14 km/h.
4.) ProForm Pro 9000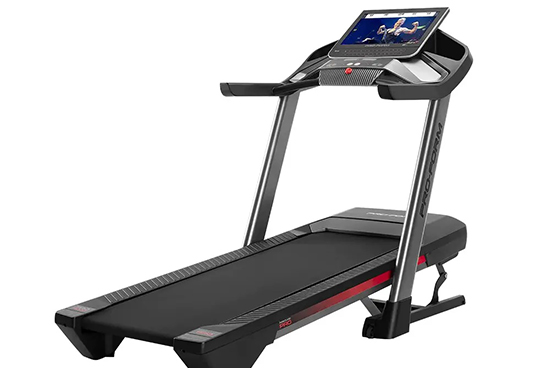 ProForm Pro 9000 is one of the best brands across treadmills that you should consider buying. This treadmill offers speeds up to 12 mph (19 kph) and both incline and decline settings. It is also equipped with Bluetooth-enabled speakers and a 22-in. (55.9-cm) touchscreen for streaming live and on-demand classes on the iFit app. In addition to studio classes, iFit offers global workouts, allowing you to virtually run-on courses from around the world.
5.) Sunny Health & Fitness SF-T4400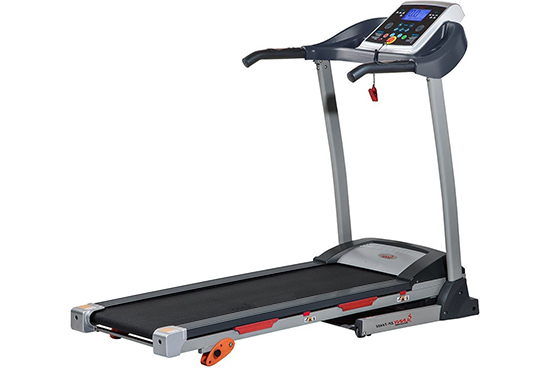 Sunny Health & Fitness SF-T4400 is one of the best brands across treadmills that you should consider buying. This treadmill offers 3 manual incline levels and speeds of 0.5–9 mph (0.8–14.5 kph), this treadmill is a great option for any fitness level. It also has a convenient holder for your tablet or smart device, a built-in LCD screen, and an easy folding mechanism for simple storage. However, it folds at an angle and sticks out from the wall.
6.) Horizon Fitness T101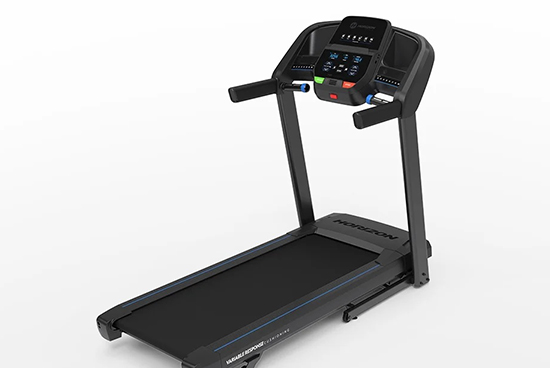 Horizon Fitness T101 is one of the best brands across treadmills that you should consider buying. This treadmill offers several convenient features, including built-in speakers, a USB port, Bluetooth connectivity, and a device holder to allow you to stream workouts or TV shows from your tablet or smartphone. It also features an LED display that provides detailed information about your workout, including your heart rate, calories burned, distance, and time elapsed.
7.) NordicTrack Commercial 1750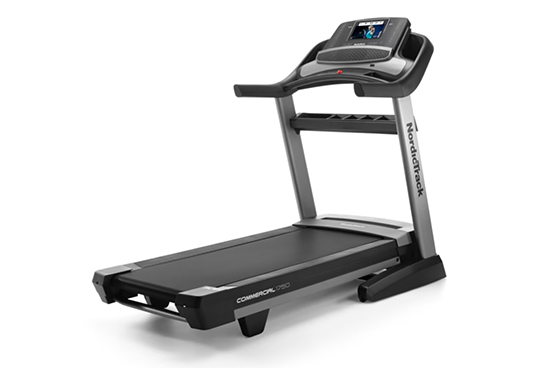 NordicTrack Commercial 1750 is one of the best brands across treadmills that you should consider buying. This treadmill offers speeds of up to 12 mph (19.3 kph) and both incline and decline settings for an added challenge. It features a long, spacious deck and folds away easily for storage. Besides all, the solidly built treadmill includes Bluetooth audio and a 14-in. (35.6-cm) touch screen for streaming on-demand classes using the iFit app. The app also allows you to simulate runs through locations around the globe while automatically adjusting your speed and incline for a truly immersive experience.
8.) Sole F63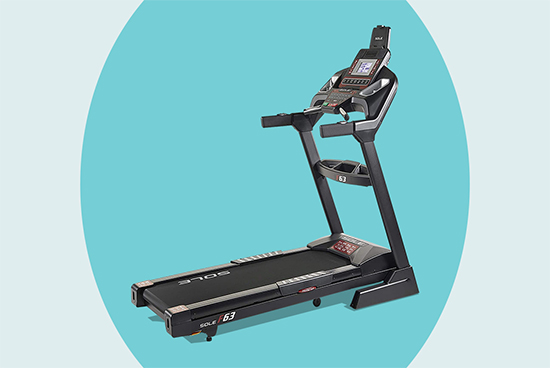 Sole F63 is one of the best brands across treadmills that you should consider buying. This treadmill offers impressive features such as an integrated tablet holder, USB charging port, and Bluetooth speakers for easy entertainment while you run. The Sole F63 comes with a 30-day free trial for the Studio app which allows you to stream workout classes. It's also a good option for those with chronic knee pain, as the company claims the treadmill deck is designed to decrease joint impact by 40% via a built-in shock absorption mechanism.
9.) NordicTrack Commercial X22i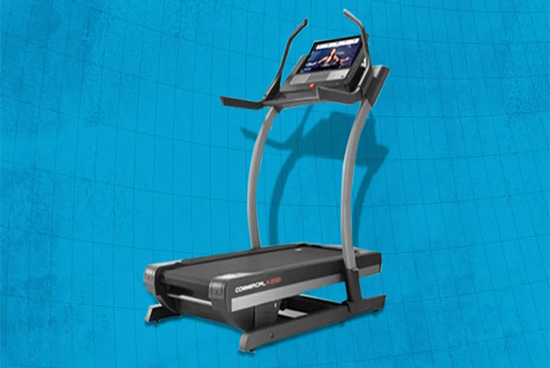 NordicTrack Commercial X22i is one of the best brands across treadmills that you should consider buying. This treadmill offers a luxury running experience, thanks to its Bluetooth-enabled speakers, and a cushioned running deck. This treadmill is heavy and bulky and requires two people for assembly, which can take up to 3 hours. Depending on where you live, you can also have NordicTrack assemble the treadmill for you upon delivery for an additional fee.
10.) Horizon Fitness 7.0 AT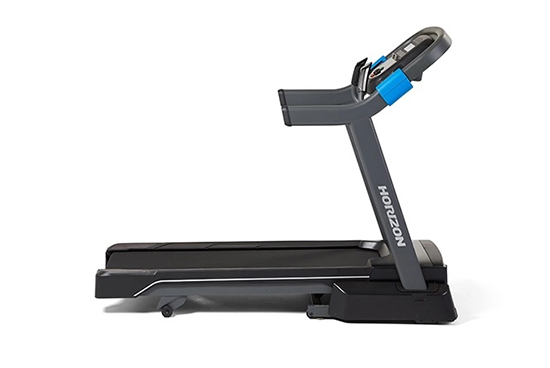 Horizon Fitness 7.0 AT is one of the best brands across treadmills that you should consider buying. This treadmill has a solid steel frame that supports high running speeds and interval training. You can also easily adjust your speed and incline levels using Quick Dial controls. The treadmill is equipped with a 7-inch (17.8 cm) LCD screen and Bluetooth speakers. It also offers 7 pre-programmed workouts, including fat-burning, heart rate, and hill climbing.
Disclaimer:
The information contained in this article is for educational and informational purposes only and is not intended as a health advice. We would ask you to consult a qualified professional or medical expert to gain additional knowledge before you choose to consume any product or perform any exercise.