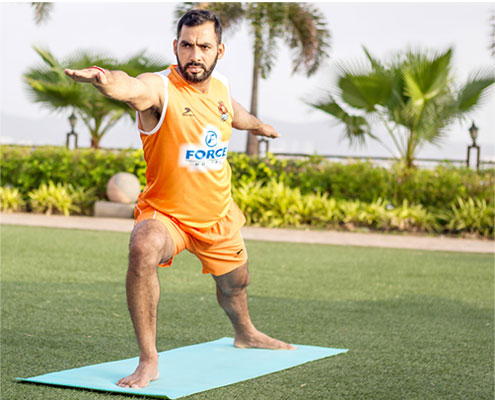 Being a sportsperson, I have always concentrated on improving my form and performance and have worked towards improving it. I feel there are many factors that come into play while improving one's performance. Throughout my career, I have noticed that athletes work on their skills and fitness but tend to ignore the dietary aspect.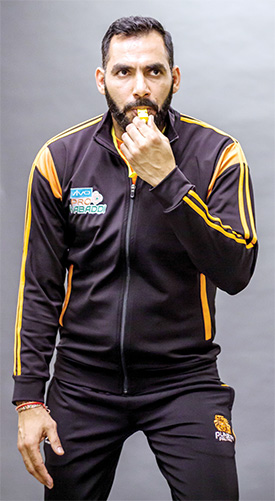 I feel whether you are a competing athlete or a dedicated fitness enthusiast a nutritionally adequate diet is important to supplement your training. Eating right is essential not just for athletes but for individuals as well. I also believe that knowing when to eat is just as crucial as knowing what to eat. The food that you consume impacts your energy level, mood, behaviour and productivity.
In my opinion, food acts a fuel for an athlete's performance as athletes keep on challenging their body on a regular basis. In order to keep up with requirement of the activity or sport, one needs a tremendous amount of energy to function. And the body receives this energy from the right amount and right kind of nutrition. One should modify their diet according to the nutritional requirements of the sport they play.
For athletes, having an elaborate nutritional plan becomes necessary due to the following benefits that it offers:
• Helps you work out longer: Athletes have an intense regime, and to follow that one needs strength. Carbohydrates, protein and healthy fats provide energy, stamina and endurance which helps you train better. On the other hand, having unhealthy eating habits leads to irritability and fatigue which will hinder your performance. As a coach, I make sure my team follows their diet so that it keeps them active and energised.
• Improves recovery and reduces potential of injury: When training intensity increases, practices become longer, risk of getting injured also increases but frequent injuries are a sign of nutritional imbalance in athletes. Proper nourishment helps the body to recover faster from injuries. Essential nutrients like carbohydrates and proteins provide the additional ingredients necessary to replace or repair damaged tissues. Especially in Kabaddi, it becomes even more crucial as athletes are prone to constant injuries during the game.
• Helps in focus and concentration: Not just in Kabaddi, but in other sports too, focus and concentration is a necessity. A well-nourished diet improves brain functionality and increases your efficiency. Maintaining healthy eating habits reduces anxiety and stress, allows you to think clearly, and keeps you physically fit. A healthy mind helps you focus and perform well.
• Keeps your immune system healthy: The life of an athlete can put extra strain on the immune system and its ability to stay healthy. Good nutrition and sufficient carbohydrate intake is paramount to support the immune system. Immunity boosting nutrients like Vitamin C, iron, zinc helps in keeping the system strong and reduces the risk of illness and infection.
• Strengthens your muscles: Muscle building and growth takes place only when there is a perfect combination of exercise and diet. Eating protein rich foods, helps you develop a lean and athletic physique. Along with food, staying hydrated is also equally important. Drinking adequate amount of water energises the muscles allowing you to be more awake, alert and perform at a higher level. I have observed that many individuals do not concentrate on drinking enough water. As athletes undergo strenuous exercises, they need to hydrate themselves well enough both before and after the workout.
About Author
Kabaddi's Captain Cool, Bonus ka Badshah, Ex-India Captain and India's most respectable Kabaddi player is the head coach of Puneri Paltan for Season 7. Anup Kumar has an illustrious career spanning over 15 years.
A master strategist, Anup made his international debut in 2006 South Asian Games where the Indian team won Gold medal. He has also successfully captained the Indian Men's Kabaddi team in 2010 and 2014 Asian Games to Gold medal. Anup was conferred with the Arjuna Award by the Government of India in 2012 for his invaluable contribution towards the sport.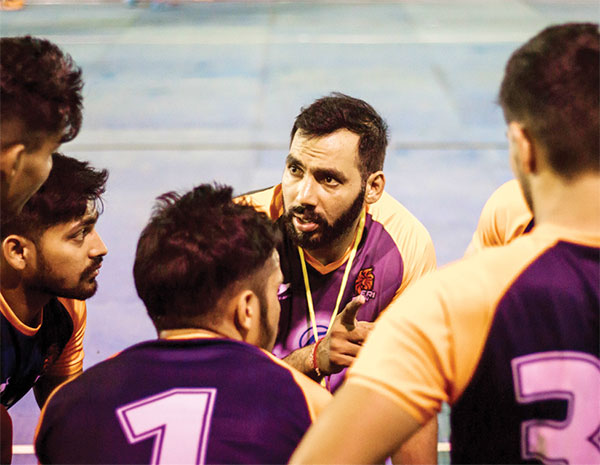 He also carries the honour of lifting the 2016 Kabaddi World Cup trophy. Under his able captainship, India strengthened its position as the leading force in Kabaddi on a global scale. The Kabaddi stalwart's, Pro Kabaddi League career is laced with excitement, thrill and a myriad of successes.
A dynamic captain of the U-Mumba team in the PKL, he led the team for five seasons, leading them to three finals and winning the title in 2015. One of the most successful raiders of the league, his last outing as a player was with Jaipur Pink Panthers in Vivo PKL Season 6 in 2018. With rich and successful experiences in the field of Kabaddi, he is all set to make a swift return to the limelight. The stellar player is now ready to don a new hat as a head coach for Puneri Paltan. The team is ready to emerge as champions draped in the vibrant hues of orange in Season 7 of Vivo Pro Kabaddi league.
Disclaimer:
The information contained in this article is for educational and informational purposes only and is not intended as a health advice. We would ask you to consult a qualified professional or medical expert to gain additional knowledge before you choose to consume any product or perform any exercise.