In an exclusive interview Sherry George, the Founder, and CEO of TIFC share her insights over the effects of lockdown on the fitness industry. She also shares the present-future, strategies, and the way forward for the Indian fitness business post-COVID.
Has the lockdown changed the fitness industry forever?
Yes absolutely. The paranoia is bigger than the pandemic and the biggest challenge that the industry faces today is to get members to feel safe enough to return to their gyms and restart their workouts. Members are now relying on technology-driven apps for their dose of daily workouts and have reconciled to the fact that this will be the new normal till the pandemic is under some form of control.
How technology is going to pave the way ahead for the Indian fitness industry?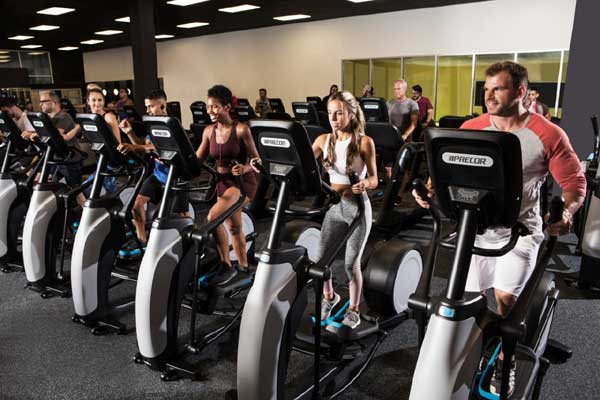 Moving forward, everybody is in agreement that technology will have a greater role in most fields, fitness included, in the post-pandemic era than in the pre-COVID one. The bigger fitness clubs and chains are using technology to drive member retention and engagement whilst many personal trainers are relying on web-based apps to deliver one-on-one personal training solutions to their customers from the confines and comfort of one's own home. Moving forward, people are going to derive ways and means of gaining maximum fitness penetration through this technology space.
What are the measures you're taking to be still viable in the industry?
Our presence has always primarily been in commercial space. Whilst our team continues to engage regularly with our key account customers and clients, we have also targeted the consumer segment by increasing our presence in the social media space.
Post-lockdown, what will be your strategies?
As a fitness equipment supplier, we have always primarily focused on commercial space, since the majority of our business comes from Fitness clubs, gyms, hospitality, corporates, and real estate. Moving forward we see a considerable shift in the demand from home fitness space/consumer fitness. Our marketing strategies will, therefore, be aligned to increase our penetration in the home fitness segment.
We also see a surge in demand from housing societies and condominiums who are revamping their existing fitness facilities to accommodate their resident's fitness needs since currently residents traveling to a gym of their choice is not an option. Post lockdown, the gyms in some housing societies will be open to resident families on a time slot basis so as to maintain social distancing and ensure that members are protected and not inconvenienced.
Under Fit-India initiatives, Govt. of India has taken major steps for the revival of the industry. What will be your recommendations to the government?
It is a great initiative. However, unfortunately, the scenario today is that less than 0.3% of our population are members of any fitness facility. The global fitness penetration average is around 15% for advanced markets and around 4% for the Asia Pacific. We have a long way to go to achieve the desired average fitness penetration levels. As a result, fitness has never been considered as a major industry in India, and thus no initiatives were taken to grow this market in an organized manner. I think the first step the Government can take will be to reduce the GST on gym memberships. Currently, it is 18% and therefore an added burden on the consumer. If it's reduced to a more acceptable slab of 5%, it will help make the membership rates more affordable and thus motivate more members to join a facility of their choice.
How do you look into the Fitness business in the coming year?
COVID or no COVID, Fitness is here to stay and the business will grow. In fact, what has been learning and takeaway from the pandemic is the importance of a healthy immune system and that is only possible by being active, healthy and fit. More and more people will start looking at fitness more seriously and eventually will start hitting the gyms. Man is a social animal and they need the social environment of a gym for their workouts and fitness needs. The industry is confident that after the dip, there will be an upward spiral, with a surge in demand for varied fitness solutions.
Disclaimer:
The information contained in this article is for educational and informational purposes only and is not intended as a health advice. We would ask you to consult a qualified professional or medical expert to gain additional knowledge before you choose to consume any product or perform any exercise.