Fitness is a must for everyone. When it comes to the television actors they do a lot of hard work and physical training to look fit on the screen. As compared to the movie actors they didn't get months to get in shape. They are supposed to fit the look within a few weeks.
Naagin is the most popular television show of this era and the current season has a very popular actor cast in it. Sharad Malhotra, who is playing the character of Cheel in the show is highly popular for her fascinating role and his on-screen chemistry with Surbhi Chandna is again a trending topic among the audience. We all know that Sharad Malhotra was known for his romantic and chocolaty boy roles, but this time he has shot every heart with his intense role. Sharad Malhotra is among very talented actors and he undergoes a complete body transformation to look perfect in his role.
While talking to Paayel from Sportz Business Magazine, Sharad talked about his physical transformation, his fitness plans, and some interesting facts about his role.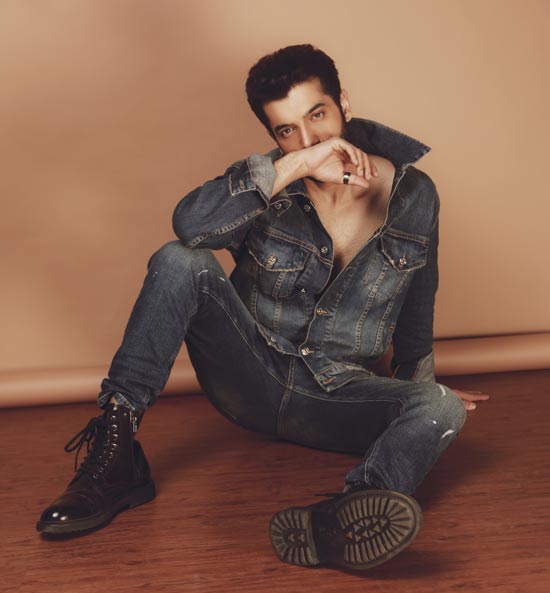 Stylist – Mrs Ripci Bhatia Malhotra
Make up/hair – Mr Gaurav Jenal
Photographer – Paul David Martin
Q: How much weight you have lost for Veer's role in Naagin 5? 
I had to cut down a lot of weight and lost around 11 kgs for this role in the show. It was the demand of the role, and I had to fulfill it. I have never looked so lean in my entire career. Genuinely it's a light feeling (smiles). And I have always believed that look is an important part of any on-screen role I portray. Regular workouts at home and a restricted diet helped me to achieve my goals. This was during the lockdown, and my entire prep work happened when I was at home. 
Q: Can you share your peculiar training day's routine along with the diet that you follow? 
I train with my coach 4 days a week and it's a mix of weight lifting, cardio, and some stretching too. Drinking lots of liquids and my love for seasonal fruits is what helps me stay energetic each day and all day. Pre-workout I like to consume a cup of black coffee, a handful of almonds/ walnuts, and an apple…post-workout it's a scoop of protein supplement, and dinner is mostly egg whites/chicken and a good portion of green salad.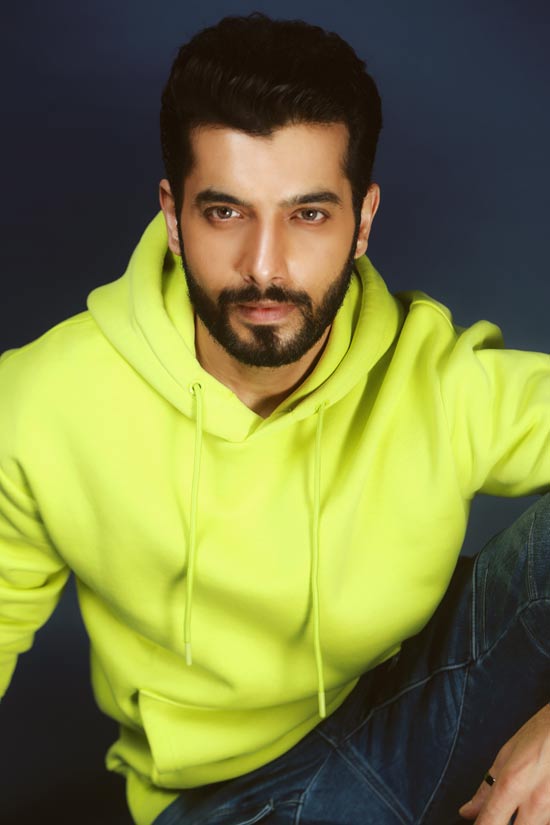 Stylist – Mrs Ripci Bhatia Malhotra
Make up/hair – Mr Gaurav Jenal
Photographer – Paul David Martin
Q: You're ruling so many hearts, so what healthy advice do you want to give to our readers?
The only health advice I can give Is to eat well and sweat it out either at the gym or play a sport. Playing sport is an important practice which we all should follow. Think healthy, read healthy, drink healthy, eat healthy coz the greatest wealth is Health. And this year we all have faced the deadly virus and I am sure people are more cautious now.
Q: Veer Singhania from Naagin 5 is hugely loved by all, what is the secret you feel? 
There is no fixed formula that you can say the audience loves you because of this or that, you can pinpoint anything. It's just that people connected with Veeranshu Singhania, they just felt that he is a likable guy. He is evil, but he is a nice guy. It's a nice blend of goodness and somewhere being a little evil also. And that's what makes Veeranshu Singhania very different and special. He is evil, he is mean, but he has a good heart too. And also I think the entire appearance – the beard, the contact lenses, the walk, and the talk – it's just a bit of everything.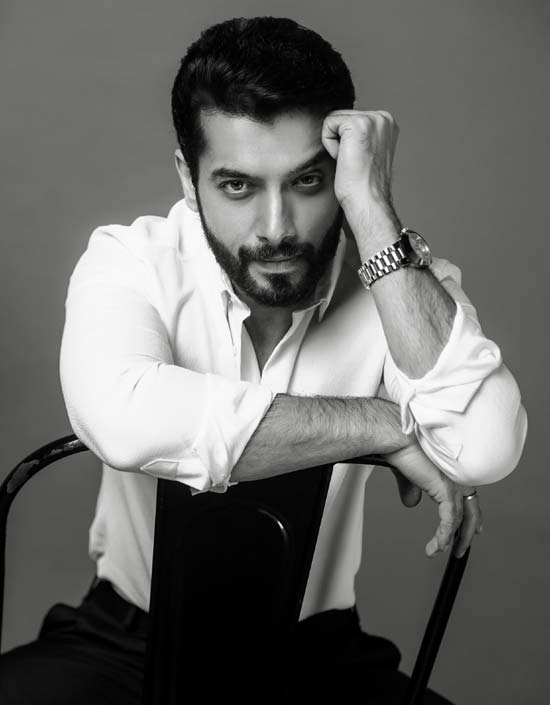 Stylist – Mrs Ripci Bhatia Malhotra
Make up/hair – Mr Gaurav Jenal
Photographer – Paul David Martin
Q: You are playing a negative shade for the first time, what gave you the confidence? 
 The first day when I shot for Veeranshu Singhania, I was very underconfident, but after seeing the first episode, and the kind of response I got, it was unbelievable and unreal. It was very unexpected. My social media response was too good. The kind of admiration and appreciation I have got is amazing and that too after a long time. I have seen people loving my characters, but this kind of welcoming in the very first episode left me amazed and surprised. Generally, a character grows on you, but Veeranshu was able to hit the right chords from day one. 
Q: The look, the body language of Veer everything is being appreciated and you gave a lot to this character. How difficult part was that to look like Veer? 
It was not easy. I had to lose a lot of weight for Veer. I had to grow facial hair, I had to wear contact lenses, which I have never done in the past, and it's not easy wearing lenses 12 hours a day. The entire body language, the voice modulation, and the acting bit, I had to work on that. Some mannerisms which people have not seen in the past, like my laughing style, or just looking at a person or making some sounds, trying to keep it in the real zone and not trying to look it caricaturish.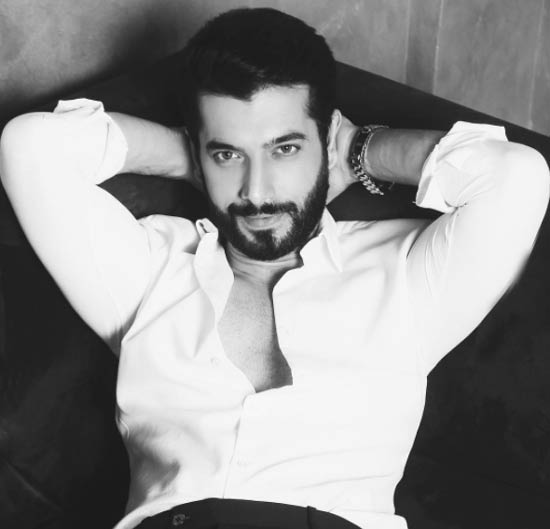 Stylist – Mrs Ripci Bhatia Malhotra
Make up/hair – Mr Gaurav Jenal
Photographer – Paul David Martin
Q: Your on-screen chemistry with Surbhi Chandana is excellent, how will you define her as a person? 
 She is a very chilled out and easy-going woman. We got along right from the very first day, there were no efforts. We have a very genuine kind of trust, belief, and confidence with each other. Even on-screen the kind of hard work she puts in is great. As a co-actor, she is there to help you, very co-operative and understanding. 
Q: Sexy Gunda ( given by your wife Ripci), macho villain, killer looks, there are many adjectives which your fans have given you is it a pressure to look good on screen all the time? 
Honestly, yes, there is a lot of pressure. I love to eat, I love my butter chicken, I love my tandoori, I love my biryani, but I have sacrificed all my diet because the character needs to look in a certain way, so I have to be extremely careful. Like every day once I reach home, after dinner I go for a run every second day. So I am either running or working out, and I have to take care of my diet.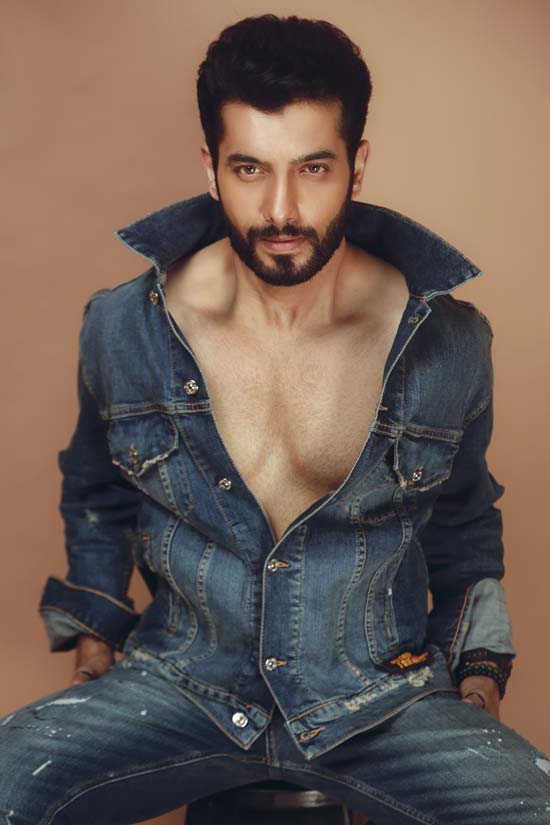 Stylist – Mrs Ripci Bhatia Malhotra
Make up/hair – Mr Gaurav Jenal
Photographer – Paul David Martin
Q: Do you feel Veer will create a lot of impact on your career?
 I am hoping, because I feel every actor needs a certain character in their life, in their journey, to push them. I am hoping Veer does great for my career and also for me as a person, to my confidence, to my belief, to my personality. I am hoping I can get that extra push so that I can run maybe a couple of more extra miles.
Q: What all traveling plans you have in your mind as everyone has started going out? 
Right now people started revenge traveling'. I just want to head out anywhere, because we have been locked in literally for an entire year. Eleven months have just gone by. I wanted to meet my parents, and I was lucky enough to travel to Kolkata and meet them. And now I probably want to head out to a beach, get a nice tan. Spending some quality time with Ripci.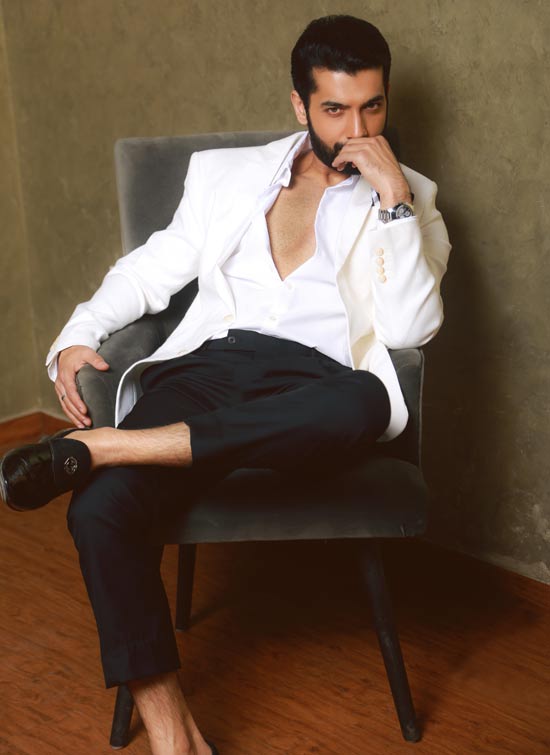 Stylist – Mrs Ripci Bhatia Malhotra
Make up/hair – Mr Gaurav Jenal
Photographer – Paul David Martin
Q: What is your take on the OTT platforms? 
During the lockdown, I have watched many web series. I want to do some really good content-driven stuff, not just do it for the sake of the money, but I want to do good, intelligent, inspiring stuff, which excites me, and also the actor in me gets the creative satisfaction. 
Q: Your birthday has just passed on 9th January, so which has been your fondest birthday in recent times, and why?
My most memorable birthday celebration in recent times was on the 9th Jan 2020, before the pandemic struck and completely changed our lives and our lifestyle forever…A night full of fun, laughter, cutting of cakes, blowing of candles, receiving gifts, dancing, and making Merry all night long.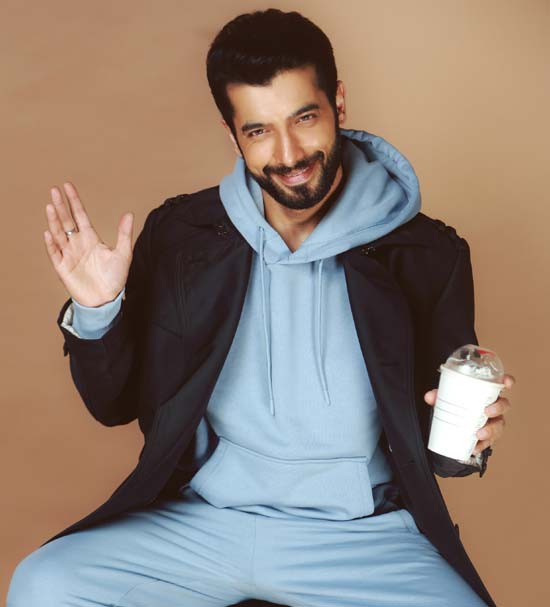 Stylist – Mrs Ripci Bhatia Malhotra
Make up/hair – Mr Gaurav Jenal
Photographer – Paul David Martin
Q: How you managed to stay positive during a lockdown? 
The initial period was tough and I used to ask myself a lot of questions because we have never experienced this before. After a few days I and Ripci both settled down and we started doing things together, like taking care of my plants, Zoom calls, which I never knew earlier, all that happened. I was also down with the virus attack and the isolation in your own home was indeed challenging. Ripci and I have taken the experience positively and stayed calm. 
Q: What is your fitness plan for the year 2021? 
My priorities in 2021 would be eating and drinking right, getting good sleep, making beautiful memories with my wife & family, working out 4- 5 days a week…in short, I'll try and better myself in every possible way.
Disclaimer:
The information contained in this article is for educational and informational purposes only and is not intended as a health advice. We would ask you to consult a qualified professional or medical expert to gain additional knowledge before you choose to consume any product or perform any exercise.