PPDC or Process cum Product Development Centre is an Indian Government sponsored Technology Centre which has been playing a pivotal role in shaping up the sports good manufacturing in India.
Having state-of-the -art automation machine and other precision device under a roof, this MSME-Technology development Centre is doing every possible job to make Indian sports goods manufacturing industry to an international level.
The Centre gets its Management of affairs governed by the Government of India.  In order to generate more employment in the sports goods manufacturing industry, the PPDC Centre also organizes several training programmes for candidates belonging to SC/ST/Minority/Weaker Sections along with general/OBC candidates sponsored by UPSDM, PMKVY and other Government Department.
At present there are six PPDC functioning in India.  MSME-Technology Development Centre Meerut enjoys an ever-growing sports market present in India. It provides a larger platform for the Centre to research and develop sports goods earnestly.
Owing to its close proximity to the sports goods manufacturers and dealers, the Centre always cherishes to introduce innovation and improvise product design from time to time.
Apart from designing, the Centre also teaches students several products packaging techniques so that in future they can also start their own business becoming a part of India's GDP.
In order to comprehend more about the MSME Centre, Sportz Business visits the Meerut based product development Centre and talks to Sunil Gupta, the Principal Director of MSME. While talking more about their working and strategic planning for future of sports goods manufacturing, Sunil Gupta talks to Kumar Abhinav of Sportz Business and shared his insights.
Q. Enlighten us about your youth training program? How effective these training programs are?
PPDC Meerut has been providing skill training to youth in the areas of Sports Goods Manufacturing, CAD CAM, Polymer, Leather etc. These programs are quite effective with good placements.
Q. As PPDC is responsible for infusing technology in to the sports goods manufacturing industry, how do see the response from Indigenous manufacturers?
PPDC Meerut has been approaching the sports goods manufacturers offering our services. We do get good response for some of our services like training, tool room and laboratory.
Q. How developed is our Indian sports good manufacturing technology & how PPDC plans to take this to the next level?
Indisn sports goods industry is traditionally a labour intensive industry where artisans make products. However, with changing times and intervention of technology, the sports goods industry is involving newer technology in its production, to some extent.
Q. Tell our readers about your extended center located in Jammu and Jalandhar besides Meerut.
This centre has two extension centers one at Jalandhar and the other at Jammu. Jalandhar centre is providing testing and training services whereas the Jammu centre is providing training services.
Q. What benefits manufacturers can derive from your products inspection and testing services?
This centre is offering high quality testing services in the field of material and product testing. It also does product inspection work. We also do industrial unit inspection of MSMEs for registration with NSIC.
Q. Among different laboratory workshops, which one is the most demanded one and why?
The testing laboratory and Tool Room services are in most demand besides training services.
Q. What kind of international level testing & development happens in PPDC centers for physical and chemical testing of various raw materials across several workshops?
The list of testing facility is attached.
Q. How PPDC does incubate new startups? Or how do you run business incubation Program?
The centre has business incubator. The incubatee is provided technical services including the facilities of workshops and laboratory in his incubation project.
Q. Tell us about the consultancy services that you provide to your International and Indian corporate clients.
PPDC, Meerut provides consultancy services  in the field of sports goods and shoes,  testing, quality up-gradation, mechanical, Polymer, wood and leather technology.
Q. Please give your opinion over contemporary sports goods manufacturing industry in India.
The contemporary sports goods manufacturing industry has grown manifold since independence. The product variety, volume and quality have all improved. Export of sports goods from India has also grown a lot. However involvement of newer technologies has not increased to that extent.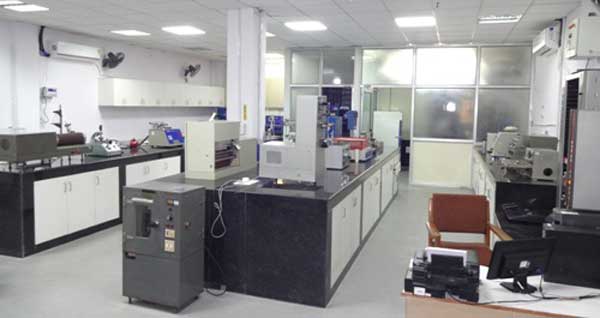 Q. Which Kinds of Sports goods come for testing at rubber/plastic workshop?
Sports goods made of plastic, rubber, leather come for testing in the laboratory. Besides these sports wear, uniforms are also tested in the laboratory of this centre.
Q. What are the major job come under mechanical workshops?
The main jobs in mechanical workshop are dies and moulds of plastic/rubber based sports goods like rubber grip of cricket bat handle, pimpled sheet for TT racket etc. Besides these other dies, moulds and fixtures etc. made on conventional and CNC machines.
Disclaimer:
The information contained in this article is for educational and informational purposes only and is not intended as a health advice. We would ask you to consult a qualified professional or medical expert to gain additional knowledge before you choose to consume any product or perform any exercise.