Namrata Purohit is one of the living examples that can remind you the spirit of the spider in Robert Bruce's story. She comes long away from a mishap that ended her squash career prematurely. After her knee surgery, Pilates studio became this Mumbai girl's sanctuary. Notably, she also became the youngest certified Stott Pilates instructor in the world. Her clientele includes the who's who of Bollywood. In 2015, she launched her first book called 'The Lazy Girl's Guide to Being Fit'. In a chat with Sportzbusiness, she spills the bean on fitness, motivation and many more.
How did Pilates help you to heal after a tragedy?
I don't take my fall as a tragedy, it's a part of life. You fall but got to just stand right back up! Pilates happened to me because of my fall. I do believe every dark cloud does have a silver lining. After my fall I tried many different fitness regimes to get back on track and to be completely pain free. The only thing that helped me get pain free and back to playing sports was Pilates! I owe almost everything that I can do today to Pilates.
Why should people take up Pilates and how does it compliment someone's workout regime?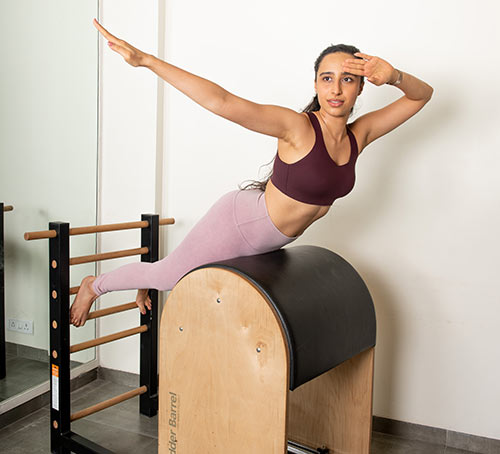 Pilates is a great form of exercise that ensures to work the entire body, focusing not only on the superficial muscles of the body but also the deeper and smaller muscles of the body. Pilates is a workout regime that ensures all round development improving strength, flexibility, balance, stability, coordination, concentration amongst other things. It also helps one get leaner and a more toned physique. Almost anyone and everyone can do Pilates as it is an extremely safe and smart form of exercise. It is also extremely fun, and never gets monotonous especially while working out on the Pilates equipment as there are numerous exercises that can be done. The workout regime is also extremely customised for one's goals and body type.
Where can you be found frequently apart from Pilate studio?
I feel like I practically live at the studio! But if I'm not, and I am in Mumbai, I love going horse riding or to play squash. Occasionally I go for some dance classes. If I am not in the city, I'm usually underwater, scuba diving.
What's your daily fitness regime look like?
I usually wake up pretty early and try to go horse riding in the morning, if not then I go for a run or do some cardiovascular activity. I am then at the studio most of the day, training others and myself. Early evenings I usually have a few meetings, then meet some friends or spend time with family. Eat a pretty early dinner and then off to bed.
What are your hobbies?
I love dancing, singing and playing various sports, some of my favourites being squash, equestrian, tennis and football. I love outdoor activities and adventure sports. Scuba diving is now a very big and important part of my life.
You penned The Lazy Girl's Guide to Being Fit. What kind of response did you get from the readers?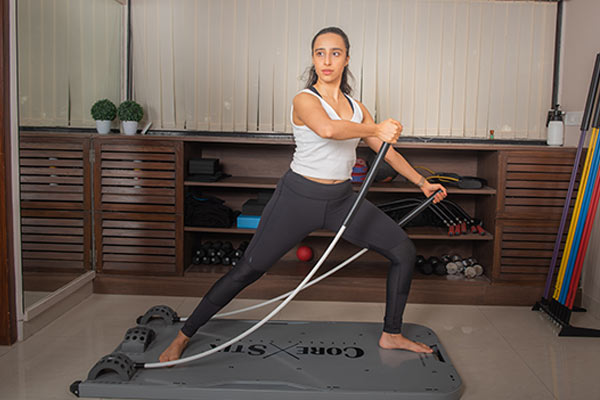 I wrote the book when I was 17-18, it was a very exciting venture. The response has been mixed, some people loved it while some people said it was very basic, which I don't deny. It is a book for people who want to take their first step into the world of fitness. All the feedback was welcomed and I hope I can learn from it and cater to more people in the future.
Which is your favourite travel destination?
Tough question! Anywhere surrounded by nature, secluded, preferably somewhere I can dive and meet amazing people. Galápagos, Komodo and Havelock are some of my favourites.
What kind of diet one should maintain while training Pilates?
A regular balanced healthy nutritious diet. Everyone is different so there is no one diet that can work for everyone. However, I always suggest eating enough, eating right and not eating less.
You trained several Bollywood personalities. Whose dedication as a student impressed you the most?
I honestly think each and every one of them is extremely dedicated and focused!
Disclaimer:
The information contained in this article is for educational and informational purposes only and is not intended as a health advice. We would ask you to consult a qualified professional or medical expert to gain additional knowledge before you choose to consume any product or perform any exercise.