Hima Chetri is a Guwahati based nutritionist and a banker who has been transforming many with her insightful food and nutrition tips. Hima presents a perfect example how one be dedicated to their fitness maintaining a regular day job. According to her it's just 45-minutes all you need to work out every day. Hima is associated with several chief fitness diet and nutrition brands including Steadfast Nutrition, the Stayfitkitchen and Pinkathon India.
In a bid to know more about Hima Chetri, Abhinav from Sportz Business talks to the nutritionist and tried to collect her thoughts over the contemporary nutrition world.
Q Tell us about Nutrition market in the present fitness world? What is the sole role of a nutritionist in this industry?
Nutrition market is one of the most booming industries at present where each person is looking or taking a step towards a healthy life. Not just I counsel the clients about nutrition issues & healthy eating habits but also help them in developing meal plans, educate on portion control and develop a good quality lifestyle.
Q Tell us what made you venture into fitness and nutrition?
Fitness has fore mostly taught & build me very strong which has also helped me successfully tussle me over depression. Secondly from being a non-science stream I wanted to learn how & why each food group is so important and later with the aim to reach people & improve a quality of life.
Q What is the biggest myth of the present diet and nutrition?
Carbs is bad. Don't take them at night. Supplements will destroy your organs.
Q What are the first things you see before tailoring your client's diet? And what kind of clients you cater?
The first thing that I do is scanning their lifestyle and daily dietary intake. At present, I am catering all kinds of clients.
Q Can you thrNutritionow some lights over your association with chief brands of Nutrition?
1. Associated with one of the most promising supplement brand of India i.e. STEADFAST NUTRITION as an Athlete which aims at offering high quality supplements to professional Athletes & fitness Enthusiast.
2. Associated with India's biggest Women's run PINKATHON which is an initiative of United States Foundation.
3. Associated with North-East only Health & Fitness Cloud Kitchen 'STAYFIT KITCHEN' providing Healthy Diet.
Q What do you suggest to people living a sedentary life as in their diet to curb obesity?
Move out of comfort zone. No one can be your Motivator. You have to be your own kind of Motivation.
Q What are the silly mistakes that millennial are making in terms of fitness and nutrition?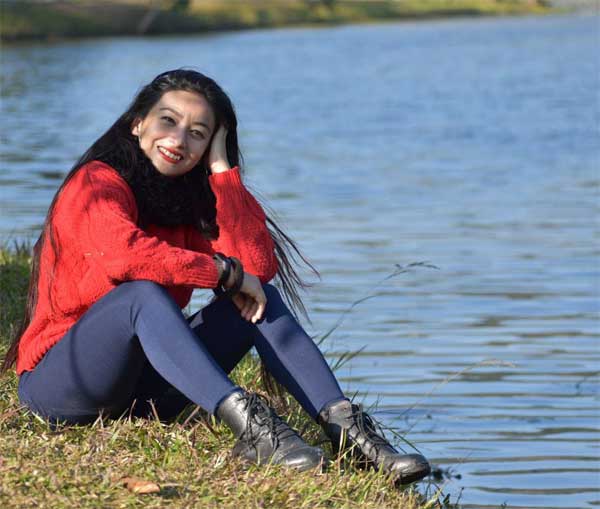 They are willing to spend more time on fitness & copy others without understanding the depth of it. They are trying to build body using different kinds of medicos.
Q What are the key nutrition facts one should follow?
Eat according to your goals. Don't skip any food groups as each food has it own nutritional values.
Q What excites you the most about health and nutrition?
Meet different kinds of people & their way of looking life & food which overall made me more curious to guide them. People out here do carry very different perceptions towards a workout or a food. They think lifting weights will make them look like a man and dieting means eating boil or eating less will slim them down.
Disclaimer:
The information contained in this article is for educational and informational purposes only and is not intended as a health advice. We would ask you to consult a qualified professional or medical expert to gain additional knowledge before you choose to consume any product or perform any exercise.