With the advent of short format of cricket, the sport of cricket is also emerging as a game of 'Batsmen'.
Cricketing bats being the crucial sports equipment of this ever evolving 21st century cricket also require revolutionary changes in its manufacturing and design.
In order to tap this phenomena of paradigm shift in the world of cricket, two Indians came together to re-imagine the manufacturing of bats by incorporating the concept of 'bat engineering'. Kunal Joshi and Aayush Tapuriah have co-founded Elevar with a vision to deliver what 21st century batsmen need as in maximum shot effect, less vibration to the handle, lightweight along with optimum shock resistance.
In an exclusive interview with Kumar Abhinav Sub Editor – Sportz Business Magazine, the co-founders of the Elevar, Kunal Joshi and Aayush Tapuriah, shares their insights over 'bat engineering'.
Q You started Elevar because you could not fall in love with a cricket bat because of its performance, reliability, and style. How successfully have you managed this issue with Elevar?
Cricket is nothing short of a religion to hundreds of millions of fans across India. While cricket as a sport has evolved with ODIs and now T20s, bats haven't really evolved along with the sport. With ELEVAR, we have re-thought the entire bat. We balance power, comfort, and style so you can have it all.
ELEVAR bats are powered by principles from aerodynamics, biomechanics, and material science which allow us to make bats that enhance the performance of the modern cricketer.
– Ergonomic Handle Design allows the player to get better bat control without compromising on power.
– Superior Grip Technology provides cushioned comfort that improves bat control at the time of contact. – Aerodynamic Blades that offer a smooth back lift enabling players to generate greater bat speeds. Aside from this, our customers have loved the revamped aesthetics of our bat. The complete back face stickers have struck a chord with the cricketers looking for bat with a distinctive & contemporary attitude.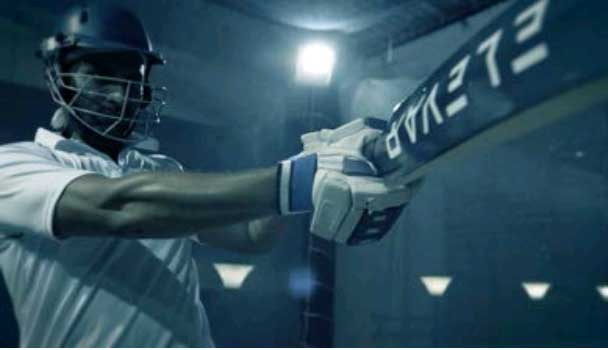 Q Elevar boasts of its team of engineers, designers, and craftsmen. Can you please share how your engineers, designers, and craftsmen are creating a better experience for today's demanding batsman?
User experience has been a cornerstone for all our research and development processes. To start off, we decided to understand the pain points of cricketers. It started with measuring palm sizes of players from different age groups. Following this, we made hundreds of players hold clay models of a handle, so we could their impression profiles. What our team noticed found was that the top hand needed a different shape from the bottom handed to maximize control of the bat. Based on these clay impressions, we were able to create several handle porotypes and gave bats with different shapes of handle to college players, club players, as well as random players playing at grounds in Mumbai. Through this iterative research that lasted almost 6 months, we were able to finalize on a dual-handle design, that several players have accepted gleefully.
During this process, we came to appreciate that different problems exist for different kind of players and looked to engineer a bat that addresses these problems. We noticed that while a majority of cricket matches were played with bare hands in India, players consistently complained of bats slipping from their hands as well as blisters. This was due to the cheap rubber grips that were available for most tennis ball bats. To address this issue, our Gully bats are gripped with polyurethane – a gripping material that is both soft & moisture wicking, so it doesn't slip or be a cause of blisters.
Finally we also noticed that leather ball cricketers, often were seen removing their bottom hand from mistimed shots. This happens as the poorly timed shot, sends large reverberations through the bat that are felt by the player at his or her bottom hand. In order to address this issue, our Kashmir & English willow bat grips are layered with industrial grade vibration dampening polymers near the bottom hand. These help dampen the poor reverberations when a shot is mistimed so batsman always stays in greater control of the bat.
Q How do you create a balanced bat handle, which promises to deliver better shots every time?
We don't really create a balanced bat handle, but focus more on its design from an ergonomics and control perspective. An ideal bat handle should have a different shape profile at the top and the bottom, because both hands perform fundamentally different functions. We started with clay models of how people hold a bat and then drew inspiration from objects with similar mechanics.
The top part of our handle takes inspiration from the handle of Japanese samurai swords (Tsuka). A weapon that needs to be wielded with speed & precision. This shape allows the palm to cover greater surface area when in contact with the object and hence improves control, allowing for speed & steering precision.  The bottom hand is engineered with rounded corners so the bat rests perfectly within the ridges of your hands when you're gripping the bat. This means you spend less energy actually holding the bat and are able to expend more of it into your bat swing, thereby generating maximal power.
By designing our handle uniquely for the different needs of the top and bottom hand, we are able to deliver a superior experience for the batsman, allowing him or her to generate higher bat speeds without losing control of the bat.
Q Please tell our readers about your much researched aerodynamic blades which generate better balance and bat speed.
We scientifically evaluate thousands of clefts and choose less than 10% of the clefts we screen to make into bats. With a Duck-billed toe, rounded edges, and optimized convexity, we engineer each and every aspect of the bat's blade to ensure that perfect lift. It is the smoothness of the backlift that allows you to generate greater bat speed into each of your strokes.
Subtle aerodynamically inspired shape changes to the spine allow the air flow to distribute evenly across the blade. An extended spine on the bat provides better bat balance.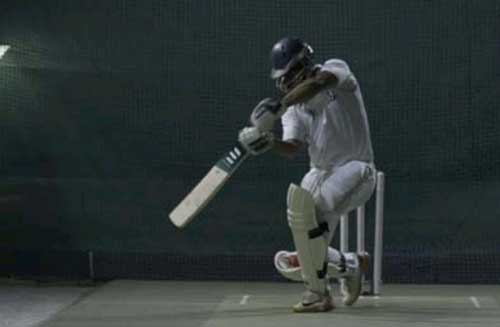 Q Please elaborate more on your new age business model.
We are a Direct-To-Consumer brand, i.e. we sell directly to end consumers only through our own website and closely control our supply chain, unlike other brands that sell their bats through middlemen (distributors, wholesalers and retailers). By eliminating the middlemen, we are able to reinvest the money saved in R&D to make sure we are constantly endeavouring to provide our consumers with a superior user experience. Having end-to-end control of our supply chain also allows us to be closely connected with our consumers, being able to take direct feedback on products that they use and incorporate suggested improvements and changes within a matter of weeks. In terms of product roadmap, we want to keep upgrading the cricket bat in one or two-year cycles. We have a bunch of further hypotheses that we are researching for innovations in bat design, which we feel can improve the experience even further. Apart from this, we are also looking at design innovation in other sporting products.
Disclaimer:
The information contained in this article is for educational and informational purposes only and is not intended as a health advice. We would ask you to consult a qualified professional or medical expert to gain additional knowledge before you choose to consume any product or perform any exercise.