Winning the most coveted Arnold Classic Championship two times in a row at an early age of 23 evidently defines the spearheaded dedication and perseverance. To introduce, it's no other than, Natalia Abraham Coelho, a New York-born and Rio de Janeiro, Brazil hailing global fitness champ. Being a Champ, she loves to respond to her fans, you can also find her on Insta here @IFBBPRONataliaCoelho.
Natalia Abraham Coelho is an Honors Society student who recently graduated with a GPA of 4.000 in Sports Medicine, has now become a bodybuilding sensation across the world. Apparently, she is the most celebrated Women's Physique Athlete; Natalia has shown the world the new cliché of the bodybuilding industry. Perhaps, she has showcased of being a victor with all necessary elements to spearhead International Women's bodybuilding to the crest.
Inspired by all Marvel Superheroes, Wonder Woman, Oprah Winfrey, and others, Natalia has emerged as the real-life Wonder Woman on the international bodybuilding platforms. A strong lady by the physique and a kind-hearted with her doings, Natalia has won millions of heart.
Knowing more about this maverick of Women's Physique industry, Abhinav from Sportz Business Insights exchanges an exclusive talk with Natalia Abraham Coelho, the two times winner of Arnold Classic Championship. Edited Excerpts below
Q How and what instigated you to enter the bodybuilding industry?
Fitness is everywhere: Marvel superheroes, Wonder Woman, Oprah hitting the power pose, Arnold Schwarzenegger, The Rock, Adela Garcia… I can go on and on of all of the people that have inspired me to become a fitness professional. But I really have to give all of the credit to the National Physique Committee (NPC). At the gym, I was able to meet an Old School Bodybuilder who introduced me to my first coach who taught me about the NPC events and organizations, and that's where I got the "bug".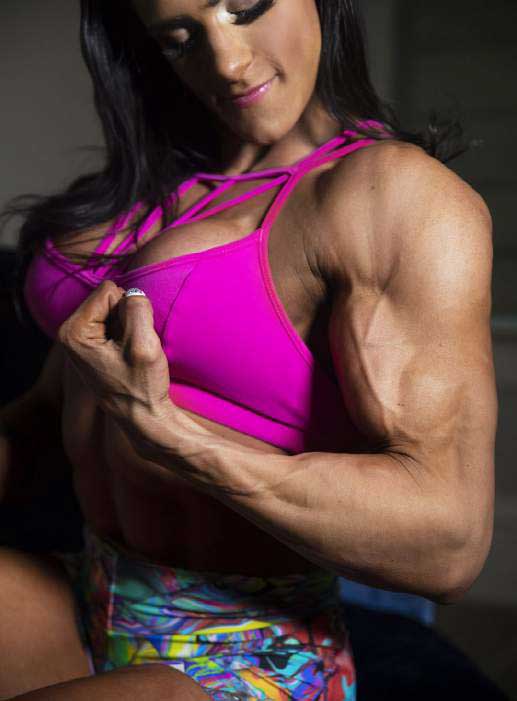 Q You are the youngest IFBB PRO how do you feel about that and tell us what inspired you to become such a maverick in the industry?
I was just very excited to be a part of an organization that treated me like family. It gave me an outlet for my extreme energy and creativity. It provided me all the necessary tools to become a better person in all aspects of my life- the dedication and discipline that I learned through bodybuilding, was applied in my student life, personal life, professional life… everywhere! As far as being very young, it really only had positive effects on me. I've been around the great athletes with way more experience and time in this industry that I did, this inspired me even more. Age is just a number and doesn't reflect the knowledge, passion, or willingness to work towards a vision or dream.
Q How do you start your training day in schedule of your workouts and diet?
When it comes to preparation, I always advise all my followers, clients and friends to start the night before. Maybe set a couple of days per week to prepare all your food, and leave everything ready in Tupperware, that way there are no excuses to not stick to your plan! I personally, prepare all my protein sources for the week. I like to prepare my carbohydrates sources and vegetables for a couple of days only to keep them fresh (you could cook in bulk and freeze your meals in case you don't have time to cook during the week).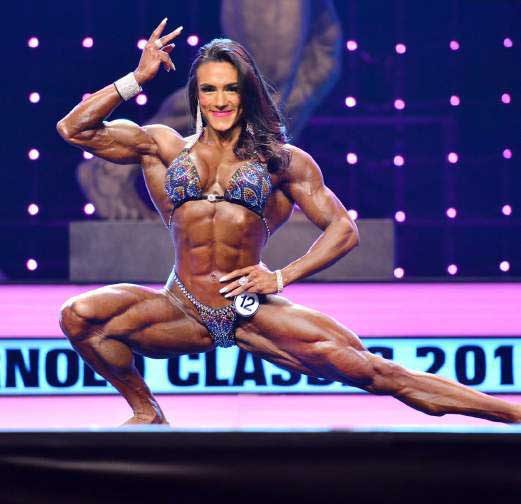 Q What is it like being a woman in bodybuilding industry? Is not it a male dominated sport or things are changing? 
It is simply an honor to be one of the best Women's Physique Athletes in the world and be able to represent the IFBB family with all my heart. The fitness industry has changed a lot, and expanded in many ways. The male athletes "dominated" the sport for much longer, they were the pioneers in this sport and carved out a special platform for all the women interested in developing their bodies to a whole new level as well. Slowly, women are getting more recognition in this industry. Jake Woods, the owner of the Olympia and Wings of Strength, has been doing extraordinary work to recognize us, female athletes. I am very grateful to the Manion family and all of the Pro League officials that had a hand in guiding this and helping our sport grow in such a positive way".
Q Genetics matters a lot for sports like bodybuilding and body sculpting, so in that case how fortunate you consider yourself?
I would have to disagree. Hard work is what is the main ingredient when it comes to being an athlete. Genetics may give you an edge on recovery or the ability to develop more muscle. However, the knowledge and application of physical fitness nutrition and cardiovascular exercise is truly the formula.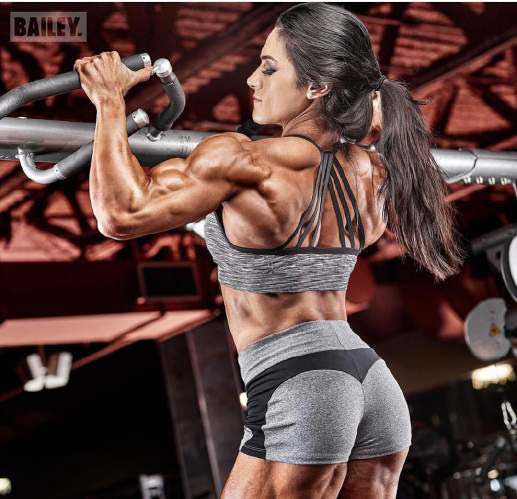 Q It's quite common for women bodybuilders to face such allegations that she must be taking something to have those big muscles which is biologically not possible, what is your take over this?
As a women's physique competitor, I have not been faced with this conversation. The only thing that I've ever taken… was TIME. It takes time to develop a physique, and I have developed from figure to women's physique. Although I don't carry enough muscle in order to be considered a female bodybuilder, I have tremendous respect and loyalty to the process of building muscles.
Q Being an online coach, how do you see the future of online bodybuilding coaching?
I believe that you really need full interaction in order to understand an athlete. Nowadays with internet access, communication between a coach and an athlete is not an issue anymore. As far as what the future will hold, I am not sure. Currently, it is very beneficial in staying connected with my clients from all over the world, and I love being able to be part of their successful journeys!
Q You are two time Arnold classic champ and still moving ahead with loads of accolades, what is the next big thing you are preparing at present?
I have big goals in this industry, maybe a way too big to a degree where people think I am crazy or obsessed, but it does take a little craziness or obsession to be successful! I believe I can and will achieve all of them- it might take a year, two, five or ten years, but when we are truly passionate about something, time is not an issue. I will be competing at the most prestigious show in the world, Mr. Olympia, in Las Vegas this year.
Q And the last, how are you keeping yourself motivated physically and mentally fit amid this lockdown?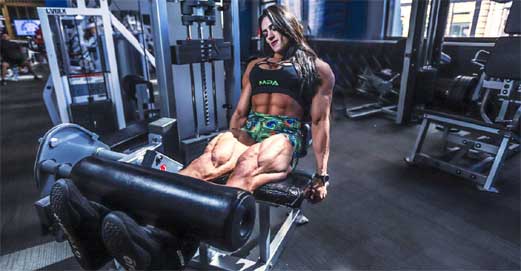 Fortunately for me I never felt locked down. I was safe at home with my mother, technology kept it convenient and easy to stay in touch with family and friends. My fans interacting with me keep me sharp on my knowledge of fitness. And being a student, I'm used to studying multiple subjects at a high-level. I'm very excited for the 2020 season. My focus is mainly on the Olympia crown. With the league expanding all of its contests, at my first opportunity I will be competing in India.
Disclaimer:
The information contained in this article is for educational and informational purposes only and is not intended as a health advice. We would ask you to consult a qualified professional or medical expert to gain additional knowledge before you choose to consume any product or perform any exercise.