In yet another inspiring cover story we have with us Miihier Singh, a fitness expert, and the Men's Physique Bodybuilding Icon and a maestro who has been transforming lives over the years. Being India's first bodybuilding athlete to represent India at the Mr. Olympia Amateur in the men physique category, Miihier Singh has represented India five times at international bodybuilding events. After bringing loads of accolades for the country at various international events, Miihier Singh is now living a successful fitness entrepreneur life's where he has been handling lot many international brands in India including Sergie Contance's Be Legend, Need Supps, MiihierSinghprep, and Energia Lifestyles, giving a real-life inspirational story to never give up on your dreams just stick to your goals and keep hustling around it.
Notably, owing to his excellent track record in BodyBuilding competitions and for promoting Health & Fitness awareness among sportsperson, Miihier has also been felicitated by Ram Nivas Goel, Speaker of Vidhan Sabha in Delhi.
Knowing more about this amazing aesthetic men's physique athlete, Abhinav from Sportz Business Fitness Magazine talks to Miihier Singh, where he has shared his insights over Indian bodybuilding and body transformation and messages to the youth. Let's read this inspirational figure's words ahead:
Q.Miihier, can you share a glimpse of your journey in the fitness industry?
I started my journey in 2011 as an audience watching Sheru Classic Bodybuilding Competition held in Mumbai. Being inspired by the glitz of India's most prestigious Bodybuilding Competition, Sheru Classic, I decided to sport in the Men's Physique category, and the very next year, I participated in the bodybuilding competition in 2012. Marking it as my debit performance on the bodybuilding platform, I secured the first position in my height and weight category. After sparking such a triumphant beginning, I started my bodybuilding career as a men's physique athlete.
The same year, in 2012 I was sponsored by MusclePharm, a bodybuilding supplement company which is known for their Arnold Schwarzenegger Whey Protein series. Moving ahead, I represented India at the 47th Asians Sports Festival in Vietnam. I bagged 4th place in Men's Physique at the event trailing 240 participants in Vietnam in 2013. In the same year, I went for Word Champion (World Bodybuilding and Physique Sports Association) which was held in Hungary where I bagged a Silver medal for India. Adding one more successful thread to my winning spree, in 2014, I became Mr. India at a bodybuilding event in Pune. Again, performing out of India, I represented India at the Olympia Amateur Asia held at Kowloon Bay International Trade & Exhibition center in Hong Kong.
After representing India at five different bodybuilding competitions overseas, I roped in into fitness entrepreneurship in the nutraceutical industry in 2015, starting as the director of 1UP Nutrition India, which was owned by Hemanth Mudappa. Notably, 1UP is an American Nutrition Company owned by Hemanth John Hilton and Vadim Mordovin. Moving my entrepreneurship bandwagon, ahead, I started working as the Director of Need Supps India, a company owned by the Spanish Fitness Model Sergie Constance. Besides, I am the co-owner of Be Legend India which is Sergie Constance's International apparel brand. I also own a professional health service company, MIIHIERSINGHPREP which has successfully transformed the lives of a lot of people through unique fitness programs and strategies. Under my venture MIIHIERSINGHPREP, I undertake pageant preparation, TRT and HRT therapy, posture correction, sports specific training, nutrition and supplementation and strength training while transforming our clients for any major event.
Besides, I am also the director and a partner of Energia Lifestyle LLP which is one of the key companies in the field of health and fitness in India.
Q.Besides representing India for the first time in Men's Physique Athlete Category at Mr. Olympia Amateur Asia in 2015, how many times you have represented India on the International Platforms?
I have represented India 5 times on the international platforms .
Q.You have been promoting Health and Fitness awareness among the Indian fitness community, how do you see what can take Indian Bodybuilding on the International platforms more often?
Erstwhile, there was not any but now there are IFBB shows in India, where young Indian athlete can participate and win a Pro-card as a token to perform Internationally. There is a platform called Sheru Classic, that is maiden platform in India which has been giving chance for the young ones to win their Pro-card and play for the Olympia.
Q.Your approach to bodybuilding and transportation is quite distinct as compared to others, how do you differentiate yourself from the clutter?
For me Bodybuilding has always been working on myself to become better every damn day. Well, how do I differentiate myself is by getting myself educated. Following the same, I always try to explore more in the fitness and bodybuilding field besides working with the best of the better who are better than me in America and always learn to best from the best. Education, Research and Development are some of the entities that make me different from others in the industry. It's more like getting better and better with modern day science.
Q.You are in a sport where Injuries are so inevitable, so how did you manage with that, and what would be your suggestion for the young ones citing how to play safe?
In 2015, I met up with an accident, a major Pectoral Injury which completely took me off the bodybuilding and fitness world to the bed at home for almost 6 months. And believe me, it is depressing moment for a rising athlete to met up with such kind of major injury which barred you to perform, so with the same bad-phase, I went through. However, due to my sturdy determination and strong will and hard work to make a comeback and become the best again, I recover as an entrepreneur and still winning accolades for the country.
If we talk about the contemporary period, it's not about hard work rather it's about smart work. To all the youngsters out there, it is very important to know that you don't jump to heavy weight and start doing ego lifting. As our body understand consistency, so over a period of time you have to go slow and steady and don't lift like a lunatic but lift like a smart person.
Q.How distinct is the Men's Physique Bodybuilding in comparison to Classic Physique Bodybuilding?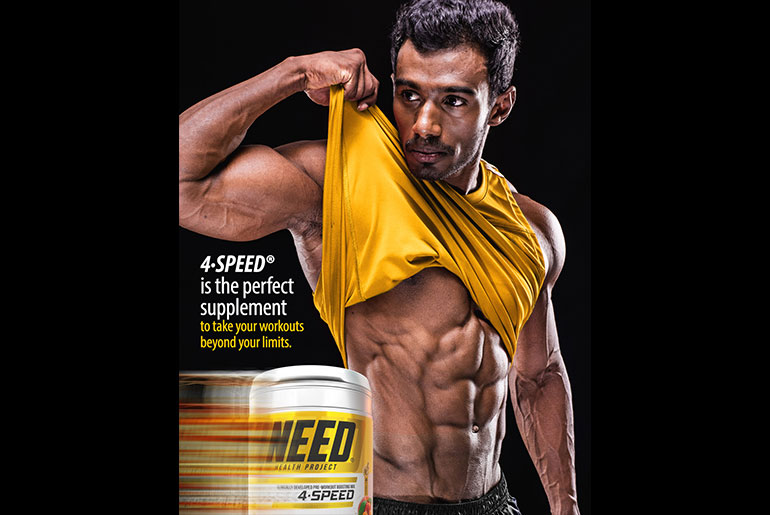 Men's Physique is shorter as there are only front and back poses. It's more like a beach kind of body look but drift dry and hard whereas classic physique is more inclined to the bodybuilding side of the sport where there are seven compulsory poses including front double biceps, back double biceps, lats spread, back lats spread, Quad and others. In classic physique bodybuilding, athletes pose in shorts so that to flex their leg's muscles elegantly. So, these are a few differences if we talk about Men's Physique Bodybuilding in comparison to Classic Physique Bodybuilding.
Q.Since you always wanted to educate the Indian fitness and bodybuilding community that also happens to be the need of the hour. What is your plan for that?
The crucial education that I want to disseminate to the general people is to work on your health first, check your blood sample diagnosed see if you don't have any health related issues if everything goes fine then only go for heavy lifting, fitness and then bodybuilding. It's more like a slow process, just try to understand the chronology, first you need to be healthy, then get yourself into fitness and finally bodybuilding. Now, fitness consists of mobility, agility, endurance, stamina, so first work on these aspects, once you master these things then go to gym and start hitting the weights. Again when you start hitting the gym give sometime, because it's a body!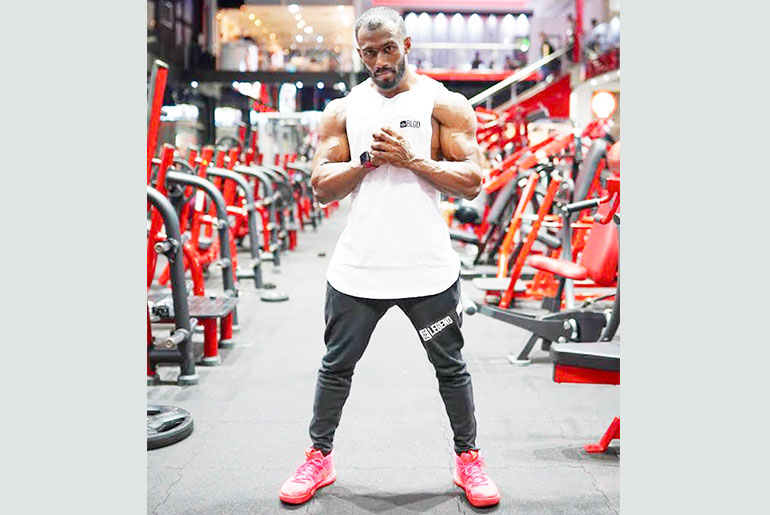 What is training, training is micro trauma, first of all focus on fitness, health and wellness to feel good then eventually start getting better and then get into bodybuilding.
And the most important thing, you are what, what you eat. Food is quite important, because training is what, it's just micro trauma to your body, you are only breaking your muscles in your gym but when you are eating you are recovering. So, rest and recovery are also important.
Plan to spread the word:
As it was in the news, recently, I was honoured at the Delhi Vidhan Sabha for raising health and fitness awareness in India.  Following the same, I have been working closely with DCWS (Delhi Counsel Welfare for Sportsperson), where we will be educating India about sports medicine, fitness, flexibility, agility and every other aspect not only in the sport of bodybuilding but also in other sports. As of now, we will be starting with Delhi first, as the state is going to get India's first Sports university very soon.  The Initiative is going to start with in association with the government and India's best physios, and best of the best universities. In addition, I would be using my social media tools to spread the words calling on-board India's best physios, and best of the best universities in India to promote Fitness.
Q.Erstwhile, you were into Cricket, Miihier what made you venture into Bodybuilding at a time when the sport was nowhere before Cricket?
I had a very promising career in Cricket, in fact I had a government job in Dena Bank however, I was not satisfied with that meagre job as my list of wishes was quite big.
For me cricket is my first love but sports matter a lot so if I play any sport, I will give my 100% into it. So for me, I had great genetic so I thought why not give a chance to bodybuilding. Fortunately, I got parents who have their roots in the sports, so for me it was like if you have some skill show it and teach it to others. so, that was the whole idea behind getting into bodybuilding.
Q.You and Spanish iconic fitness model Sergi Constance have been doing much hustle in the Indian fitness industry, can you tell our audience what it's all about?
We have brought Need Supps in India in 2019 with Energia lifestyle. Energia Lifetstyle is the distributor and importer of Need supps in India of which I am the director and partner, and I am the director of Need Supplement India as well. Besides, i have also brought Sergie Constance's clothing brand in India of which I am the co-owner of the company in India. We are also bringing other fitness products very soon in India.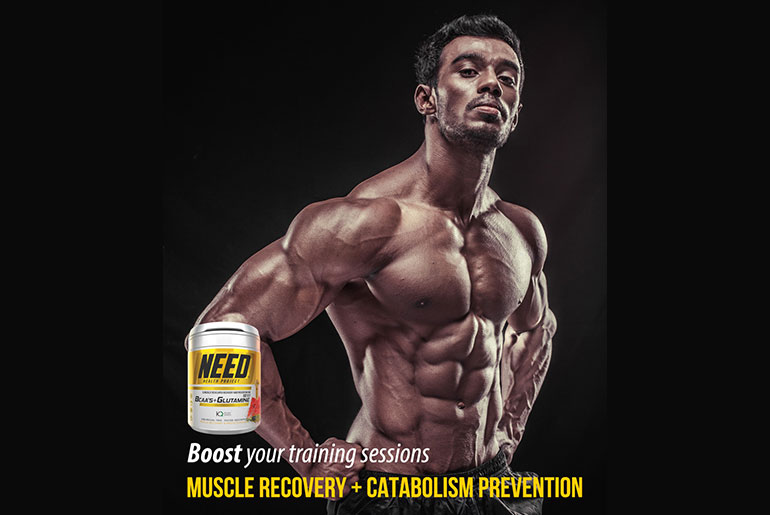 Q.And lastly, can you share some insights about your entrepreneurship life in the fitness industry?
My entrepreneurship life has been a great and fun. From being an athlete to an entrepreneur right now, it's been a great journey because I had great investors to work with on my vision who believed me what I genuinely want to do. Working with one of the biggest brands like the Spanish Supplement Need Supps as well as world prestigious fitness apparel line Be Legend in India, and of course nurturing MiihierSinghprep In India, I can say it's been a great hustle and understanding business.  I would like to state each and every one out there, to go ahead and achieve your dreams be an entrepreneur and have multiple business ventures in the sporting world.
Disclaimer:
The information contained in this article is for educational and informational purposes only and is not intended as a health advice. We would ask you to consult a qualified professional or medical expert to gain additional knowledge before you choose to consume any product or perform any exercise.