Every woman is a wonder woman. She can do anything in this world. It is their strong will power and impeccable social skills that they can bring balance to their profession, passion, and family.
In general, every Woman Plays so many roles in her life and that with full compassion and equal responsibility.
Look around yourself, a woman can be e a doctor, dentist, model, fitness blogger, journalist, pilot, or anything she wants to be.
Megha Sidharth, a Cosmetic Dentist and Fitness Blogger has proven that women can break any glass ceiling in this world. She is a fitness blogger and a cosmetic dentist. She is performing well in both of her professions.
In a conversation with Sportz Business, Megha highlighted points on oral hygiene and fitness.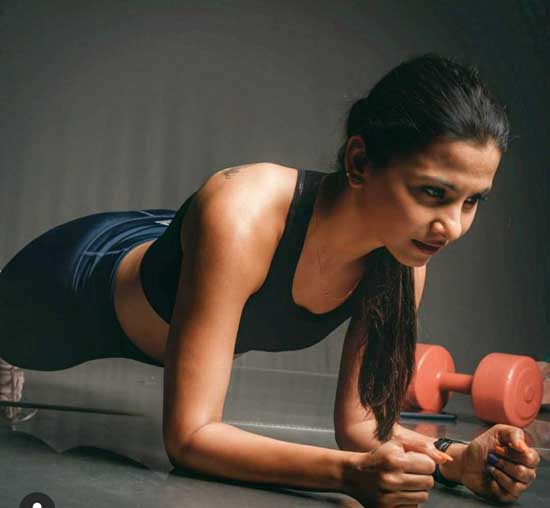 Q: What is the life schedule of a cosmetic dentist to fitness blogger?
Dentistry is my profession and fitness is my passion. I enjoy doing both.
My family has always been into fitness. My grandfather was a wrestler, my father and all my uncles are into sports and fitness, my brother is an avid badminton player. We always used to talk about fitness and sports as we grew up. And to top it all,  I am married into an army family where again fitness and discipline is kept in mind.
Being a dentist and having a 9 to 8 job, I am a better woman when I start my day with a good fitness routine. This keeps me active and energized the whole day. I also follow simple journaling of exercises I do each month to reflect on what worked and what did not the previous month. Then I set my goals and break down habits and routines that I need to commit to making them happen.
Q: What are some dental suggestions you can give to our audience?
First and most importantly oral hygiene should be a part of everybody's daily routine. Consistency is the key here as we all know that flossing helps but we are not consistent with it. So fortunately or unfortunately for us, the teeth and the surrounding structures are very resistant to pain, so by the time the person realizes that he has dental decay or any other infection it is already a little late.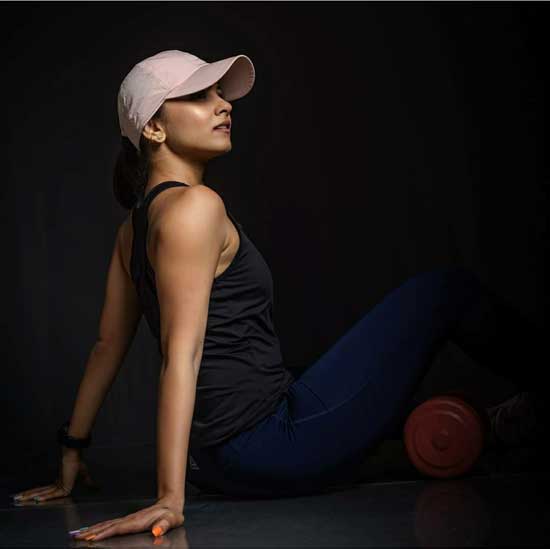 All one needs to do is to brush twice daily, spend adequate time in brushing, that means not hurry through it. I strongly suggest divide the mouth into 4 areas and to slowly move clockwise through those areas. And floss every day once before brushing at night, you would be surprised at how healthy your gums and teeth will feel once you start doing it. Another big positive is your bad breath completely disappears once you start flossing.
Also please do visit your dentist at least once in 6 months, this is because our teeth are very hard and if there is an initial breakdown of the teeth, it is the dentist who will spot it because by the time the patient or individual spots it, it is already very deep and a little late.
Lastly from fitness and dental point of view, I would urge people to eat healthily, reduce carbohydrate junk food and cola intake as it leads to cavities and eat your meals at the right time.
Q: Some fitness mantra tips you can suggest for everyone?
Fitness is about caring for your health both mental and emotional as well as physical. Exercising our bodies not only benefits our physical self but can and should be used as a powerful tool for self-empowerment.
Start with small goals initially and progress as you feel confident and stay committed throughout. You are not going to get positive results with a negative mindset. Focus on the things that make you feel good. The workouts that make you feel happy, energized, more confident.
Most importantly, remember you are beautiful the way you are now. Be thankful for your health and show your body all the love.
Q: A smile completes the overall look or the last makeup touch up?
Although I am into makeup and fashion, I believe a beautiful smile is the one that stays in your mind. Each time you smile you throw a feel-good factor in your brain. The old saying that when you smile the whole world smiles with you is actually true. Being a cosmetic dentist, when we transform a person's smile and their teeth, I have genuinely seen them cry on my chair with happiness. I have heard them say how a smile has changed their lives personally and professionally. A smile makes people believe that you are confident in what you are saying and believe in what you are doing.
Q: Every woman is a wonder woman and so you are! How do you manage the roles of a wife, dentist, and fitness blogger?
I always believe that when you have the will and passion for any work and what you want to achieve, you will find the ways to do it.  As a wife, dentist, and fitness blogger, I try to give my best in all the roles and most importantly enjoy and honor each role.
Disclaimer:
The information contained in this article is for educational and informational purposes only and is not intended as a health advice. We would ask you to consult a qualified professional or medical expert to gain additional knowledge before you choose to consume any product or perform any exercise.