A young entrepreneur Maya Pereira has been running Lean Kitchen, healthy eating and take away outlet, for the last three years since 2017. Started as an exclusive health bar at his husband's celebrity fitness centre, BodySculptor, Maya has expanded her own exclusive outlet recently and is planning to bring one or two more branches post COVID-19 pandemic phase. Being a wife, and a mother, Maya cherishes the different flavours of life just like she does to her creative yet tasty and healthy dishes for her clients. Sharing more about her venture and her future plans, Maya Pereira talks to Abhinav of Sportz Business Insights, let's read more what she has to say about all these:
Q To nudge with, we would like to know what made you start Lean Kitchen, establishment and people behind it.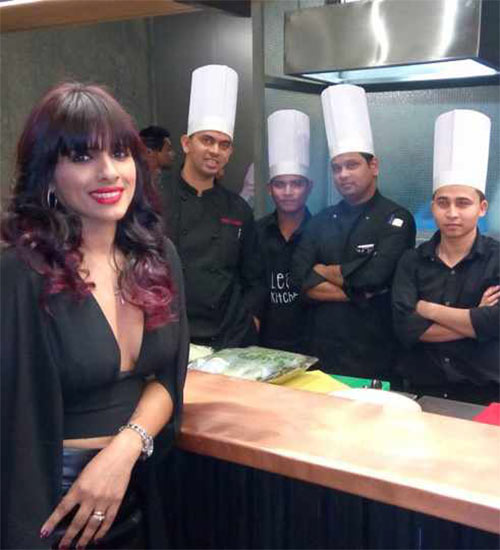 I have been in the industry for more than 18-19 years, never thought of making a career in the fitness domain. I started my career as a cardio instructor as in a part-time job.
My quest with the industry opened a whole new perspective on fitness, food, so I started off with training and then I got an urge to do something with 'Food and Nutrition' as simply training is not enough for a fit body, I thought to offer something more to my clients.
And subsequently, I studied a little bit more details into my nutrition Sports Nutrition to be precise. I started to study more and more on food, and benefits of the workout, and a good wellbalanced meal, and supplementation to what your clients need. During the course of my quest with diet and nutrition, I came to know about some Mobile apps of Customised food delivery services, perfectly going with those guys who want to live perfectly a healthy and fit life but could not do so due to working life. The idea really moved me and I said to myself that one day I want to do this.
In Mumbai, clients are quite workaholic in fact we all are workaholic, we don't have fixed timing for anything so, how one can tap over their diet and nutrition.
Comprehending the market's call, I felt that there is a need to reach out to the clients and voila in 2017 I started my first outlet at Prashant's second personal training studio of Body Sculptor. I opened up my first Kitchen Bar of Lean Kitchen at Prashant's Body Sculptor gym. So, I started Lean Kitchen at Body Sculptor where I was catering majorly my clients, I was also doing a customised meal for my outside non-members and people started loving my food combination, sauces and everything that I put into it.
So, I can say Lean Kitchen is all about Healthy in a very Innovative way.
Q Please introduce our audience with Lean Kitchen, what is the sole objective of this food junction?
A lean Kitchen is a place where your creativity and passion are provided in a very unique offering.
My goal is to offer healthy flavor food/meal in a very attractive serving. The sole objective of the lean kitchen is to provide health-conscious cooking with high-quality ingredients and with a lot of meticulously crafted so you can discover new favourite without ever compromising over health and flavour. Lean kitchen is built on love for food and it is where you want your family and friends to come together and enjoy. So, that's the goal of lean kitchen and for me.
Q Healthy Lifestyle and boosted Immunity are going to be new normal now, so how do you see its impact over your food business.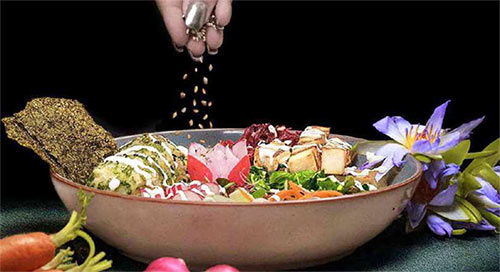 This Pandemic that has put us all on a backseat and further has made everyone to be more conscious than before for their health and well-being.
One thing about lean kitchen when I planned to start this venture, I did not limit myself to just informing people about the calories, or it was not just all about that my food has to be just tasty, but it all about details that goes into it.
You get your immunity by eating right, so you need to be mindful whatever you put down in your mouth. And lean kitchen is all about it, everything that we put in our food offering, is balanced in terms of carbohydrate, protein, fats but then again, we add flex seeds, omega 3. All of these things benefit you a lot.
Q How do you always maintain 'Healthy and Tasty' factor in each offering?
When I was planning to set up Lean Kitchen, I did not follow as such rule book to come up with a standard menu. That is why, the menu that we have at lean kitchen is a very vast menu at the café.
In an effort to bring some twist to everything, I am offering so it's a vast variety of delicacies. South East Asian food being an integral part of my menu, I feature continental healthy food, and my smoothies come with a twist, I just want to play with my platter whenever people come to eat. I really don't want to complicate it but it very simple ingredient.
Q In the last few years, bloggers, off-beat journos are writing a lot about new terms like Gluten Free, Vegan diet, Keto Diet, Organic food, can you throw some light on them and enlighten us about their significance?
Every year something new trend come up like it used to Atkin Diet to a Mediterranean diet, Paleo and now is the vegan to gluten-free.
Amongst all these, the ketogenic diet and intermittent fasting are the most famous ones. So, the drawback of fasting for an extended period, hours or days like the Intermittent fasting there are some potential disadvantages of potential fasting muscle growth, muscles recovery and sports performance. So, even ketogenic diet there are lots of claim round itself that it controls insulin levels, blood sugar, it suppresses you appetite that promotes fat loss. A keto diet can be very easy to digest because Fat is less homogenous Macronutrient, but when it is easily digested tends to also be thrifty, low in calorie expenditure. For fat loss it is smarter to make harder body to digest what you eat rather than facilitated.
So, there is always a scientific reason for any food trend to come on the ground. I think people are just jumping into something that is new and exciting and I feel you understand what does your body needs and whenever you try something new there is going to be lots of pros and cons to it and you are going to be sacrificing a lot of things.
If you don't have the knowledge, if it works for you great and if you are going to be consistent with it and them get back to a regular well-balanced meal, in that case, you need to make sure that you transform it into a very gradual manner. I always say eat for your goal and that what i think about trending diet right now.
Q Usually 'Clean Eating' pose to be boring and quite plain, so Maya how do you make it fun to have, please explain?
I am a big foodie and I don't know what I would have done if was not into this field of fitness and nutrition. Being a big foodie, it was challenging for me to carve out creative side of my cooking under which I always try to make my meal tasty and yet healthy.
How do I make my meal tasty yet healthy? It's not about calorie as a bar of chocolate will give you same amount of calories that a balanced Indian food can give. Rather, its nutrient that counts and matter at the end of the day.
Experiment with my palate, I try to infuse more creativity and make it tasty and interesting.I love to experiment with sauces which are quite healthy as sauces bind everything you put together like protein and carbohydrates together. Try to be very Innovative. I Try to be quite creative with my platter.
I don't do very healthy Indian Diet because I feel it's quite complicated for me. However, yeah I love to experiment with Sauces which are very healthy, the ingredients that I put together. A good sauce binds everything together like it binds together Protein and Carbs together. A good sauce also comes handy for the dressing of Salad that is low in calorie. So, yeah, that's what I feel clean eating if you are able to enjoy what you eat and not feel like it's like a punishment.
Q Seeing the current situation of the pandemic, when people are quite reluctant to order and dine out, what alternatives have you brought in your venture to meet up the challenge?
With the current situation of the Pandemic situation, it has really affected a lot of businesses especially the F&B. Like I took my time to restart my cafe because it is very important to take precautionary steps beforehand and plan it well.
People are really bored of sitting at home and doing things own their own including cooking their own food and Yeah, they need change.
So, I kept my menu really small, and we have decided to make meal combos so that you can choose your meal along with revitalising smoothies. Seeing the current scenario, we are taking care of hygiene at utmost level and sanitising our kitchen area.
Our staffs are quite experienced and well-learned to maintain hygiene and cleanliness at its best. Our vegetables are thoroughly washed in organic solution. Well, I Know it will take time for things to get normal and yes, we will keep bringing more flavour to our menu in the meanwhile seeing the people's demand.
Q  Ahead plans, and future strategies to make Lean Kitchen even more a bigger venture?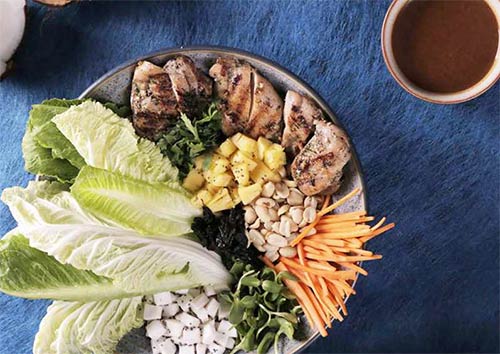 My future plan for lean kitchen is to open up a big venture. Besides, I have a lot of things that I am still working in to add up to my café, one of thing is that I have been doing is a specialised sauces.
Which I am making for some of my clients. But I want to take this to a larger scale making it available for the ones who can't reach to my cafe they can have the sauces through other channels.
In addition, I am quite hopeful to open a few Ventures in and around my city. But right now, my goal is to give good service, reach out to people, make them aware about my food and my cafe so that one day they can have good time with their family and friends at my cafe.
Disclaimer:
The information contained in this article is for educational and informational purposes only and is not intended as a health advice. We would ask you to consult a qualified professional or medical expert to gain additional knowledge before you choose to consume any product or perform any exercise.