In order to meet state of the art synthetic turf system, the Indianapolis Colts have officially dealt with the Motz Group and their turf manufacturing partner Shaw Sports Turf.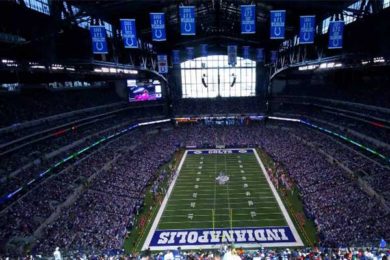 The proposed Sports field is scheduled to be installed at the Colts' training facility, Indiana farm Bureau football center just before the 2018 season.
"We are excited for our partnership with The Motz Group and Shaw Sports Turf," said Colts Chief Operating Officer, Pete Ward. "The new synthetic turf field at the Indiana Farm Bureau Football Center will provide our organization with a world-class playing surface. The Irsay family consistently provides our team with the necessary resources to build a championship contender and this new field is a testament to that philosophy."
Motz group which has its headquarter only 100 miles from Indianapolis, retains more than 4 decades long of experience in delivering qualitative premium sports filed systems precisely designed for world level venues as well as athletes. Backed by adept turf professionals, Motz is the best option for the colts
Owing to its unmatched service and maintenance programme, Motz has a long lineage of clienteles across the five continents. Apart from that, Motz has provided 18 synthetic turf surfaces to the nation's one of the largest athletic complexes, Grand Park Sports Campus which also happens to be the official home of the Indianapolis Colts Training Camp. The Motz group has started transforming Indiana Farm Bureau Football Center by making use of a professional grade synthetic turf surface proactively for the upcoming NFL season.  The new turf material, Strenexe XD slit-film fibers which are manufactured by Shaw Sports turf is the strongest turf backing in the industry, Ultraloc.
"Shaw Sports Turf is proud to partner with the Indianapolis Colts and The Motz Group to deliver a synthetic turf system engineered for the highest level of playability and safety," said Chuck McClurg, Vice President of Shaw Sports Turf. "We are committed to developing and manufacturing turf systems that provide athletes with unmatched performance characteristics allowing them to play with confidence."
Adding more attributes to the deal, Zach Burns, president at the Motz group sad, "The Motz Group is honored to have been selected by the Indianapolis Colts to provide their newest synthetic turf surface. For more than 40 years, our team has been dedicated to providing world-class turf systems that are engineered and proven to be the best in performance and playability. This, combined with our commitment to superior service throughout the life of their fields, makes Motz the perfect fit for the Colts,"