The immunity health supplements market is driven by numerous health supplements that claim to boost immunity in the safest possible way. However, we need to be extra cautious to see what is driving in the market and also look forward to the availability of the right kind of immunity supplement especially for us. Several bogus products are widely available in the market and hence may ruin our health if we consume them. The present scenario of COVID-19 allows us to be cautious enough when it comes to taking care of our health. A wrong choice towards opting for a suitable health supplement may land us in deep trouble as far as health is concerned.
Factors that Contribute to the Immunity health supplements Market
Considerable growth of immune health supplements has risen and it seems like it will constantly grow due to the outbreak of the COVID-19. Vitamins and minerals formulated in immunity health supplements have been in great demand by people to boost their immunity. Natural herbal ingredients have shown a steep rise after the onset of the pandemic and it is expected to grow at a CAGR of over 12% from 2020-2025. Supplements that contain natural herbal ingredients such as echinacea, elderberry, astragalus, garlic, etc are expected to pose additional sales with the growth of the vegan population and flexitarians.
Some of the factors that certainly drives the immunity health supplements market are as follows: –
Growth in Medicinal Mushrooms
Growth in Curbing Health Expenditures
The rise in long term illnesses and Outbreak of Pandemics
Growth in Probiotic Supplements
These factors will set a benchmark to push the immunity health supplements industry at the top level without any hindrance. It has been estimated that the immune health supplements market is expected to grow at a CAGR of over 9% during the period 2019–2025.
Top 5 Ingredients for Immunity Health Supplements
In the breakthrough of the current pandemic, tried and tested natural immunity health supplements should be considered to make lesser chances of sickness. However, we should keep an eye regards to the duplicity of many widely available supplements that are available in the market. These supplements are not genuine and should be refrained from consumption. Well, having a natural supplement is certainly the right choice one should opt for to overcome all immune-related problems.
However, the choice for the right kind of immunity health supplements will certainly help you to strengthen your immunity. The ingredients mentioned below are the best ones that should be considered in any supplement.
1.) Elderberry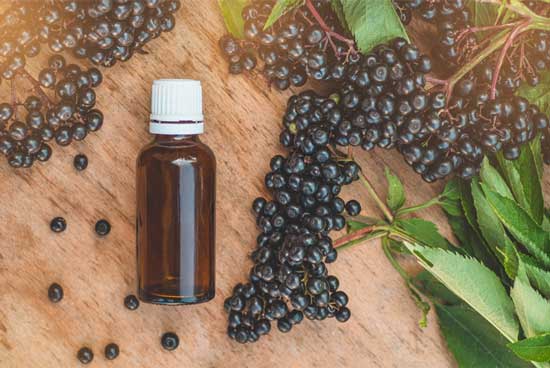 Elderberries are dark purple berries and have been traditionally beneficial to boost human health and to cure various health conditions. Being the most commonly used herb, these berries are considered the best for our immune system. Elderberries consists of high flavonoids called anthocyanins. These flavonoids have antioxidant properties, which help to assist the body's natural defence system.
2.) Mushrooms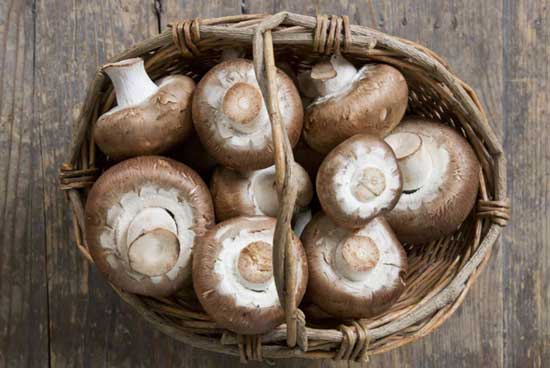 Mushrooms come under the unique branch of botanical medicine and are classified in the kingdom of Fungi. Being traditionally used for protection against infectious diseases and cancer properties in the human body, mushrooms benefits are way beyond when it comes to human care. It consists of high in selenium and B vitamins like riboflavin and niacin, which are needed to keep the immune system running optimally. In addition, mushrooms possess several bioactive components, such as alkaloids, flavonoids, terpenes, phenolic compounds, polyunsaturated fatty acids, and polysaccharides, which helps to offer immune-stimulating due to its prebiotic properties.
3.) Astragalus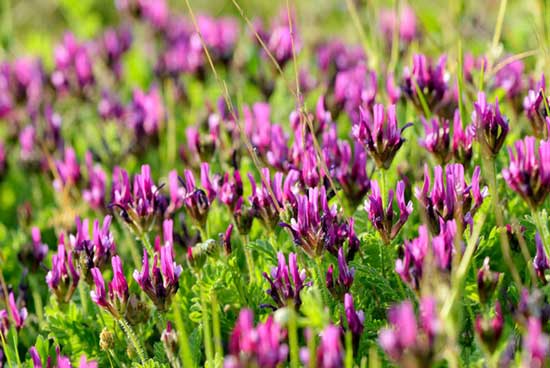 Astragalus is a herb and is treated as medicines for centuries. Being a traditional herb, Astragalus has many health benefits which include boosting immunity, anti-ageing and anti-inflammatory effects. However, it contains beneficial plant compounds which help to strengthen our immune system and treat many vulnerable diseases such as common cold, upper respiratory infections, seasonal allergies, swine flu etc. Besides all, astragalus is also beneficial to fight against bacteria and viruses. It has been observed that consuming 160 mg of astragalus root extract daily for 3-6 weeks, helps to combat symptoms such as running nose, itching, and sneezing.
4.) Selenium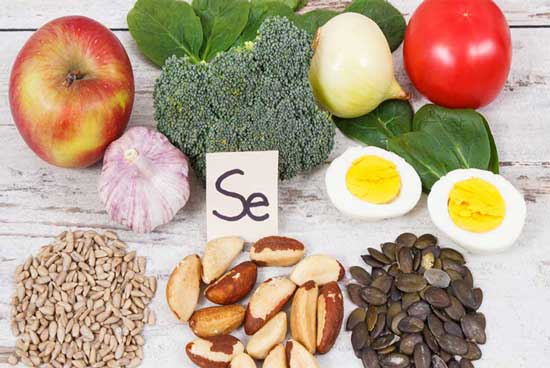 Selenium is an essential micronutrient for oxidative damage protection, virus-fighting and is an essential co-factor for certain peroxidases. The availability of antioxidants in selenium offers a powerful effect to maintain a healthy immune system, besides all, it helps to lower down oxidative stress in our body. Reduction in oxidative stress reduces inflammation in our body, thus providing us with a healthy immune system.
5.) Echinacea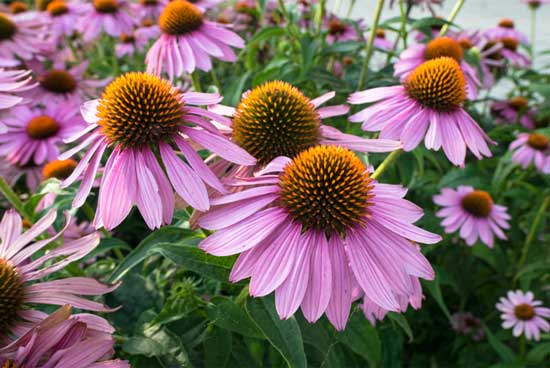 Echinacea or purple coneflower is a globally recognized popular herb used for centuries to treat various health issues. Echinacea is best used as a herbal remedy for the common cold or flu. It is linked with many health benefits, such as reduced inflammation, improved immunity, lower blood sugar levels, and also beneficial to treat pain, migraines, and other health issues. The upper parts of this herb are used in tablets, tinctures, extracts, and teas.
Disclaimer:
The information contained in this article is for educational and informational purposes only and is not intended as a health advice. We would ask you to consult a qualified professional or medical expert to gain additional knowledge before you choose to consume any product or perform any exercise.