Considering gym bags as an integral part of gym goers, here are a few durable as well as much trending bags options available in the market, which gym goers can choose.  
Unlike other conventional bags which you must be taking colleges and offices are of no use when you head to gyms. Therefore, in order to meet several requirements before going to gym, these hand-picked gym bags are the perfect answer for the gym goers perfectly standing over style and heavy duty performance scale:
Groove yourself with these cool gym bags perfectly tailored to deliver macho look to the men:
Reebok Black Gym Bag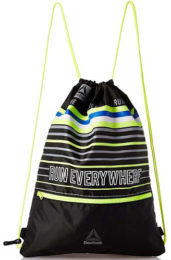 If you are looking for a relatively smaller bag which carries basic gym essentials, then this Reebok Black Gym Bag will suffice the need. Available in just 884 rupees, these easy to go anywhere kind of bag is a good investment for gym bag. Since, the product is being marketed by the international brand Reebok; there is no dearth of worrying much about its stitches and durability.
2. Puma Black Duffel Bag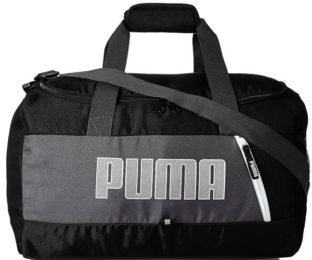 Yet another marketed under a big international brand of PUMA this Puma Black Duffel Bag provides as perfect alternatives to the prior mentioned bag.  The bag being 26x24x25 cm in dimension is a stylish option with relatively more space. Users can avail this vibrant gym bag at a nominal price of rupees 931.
3. Nike Black Gym Bag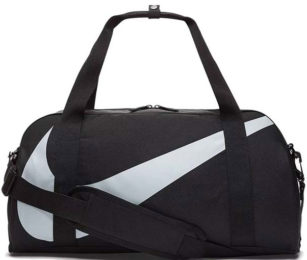 Featured by two discrete slots for wet and dry sections with the main central cabinet of the bag along with a roll-top main compartment providing much space, this Nike marketed bag is a perfect investment if you really sweat hard in the gym. Taking Nike's premium quality into consideration, the bag is a kick ass deal for the gym goers in just rupees 1795.
4. UnderArmour Full Heather Gym Bag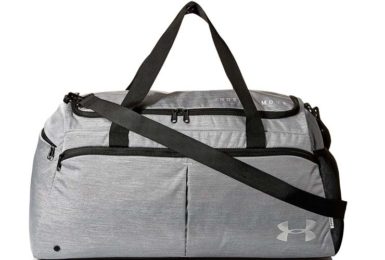 Being a leading brand in gym equipment and active wear, Under Armour  the most preferred choice for the elite gymmers. The final products that the  company provides is  wisely tailored  meeting all your fitness requirements. The offered Under Armour Full Heather Gym Bag is laced with UA storm technology, giving it water resistance, durable abrasion-resistant bottom and side chambers along with adjustable and padded Shoulder strap. Gymmers can also make use of large vented pockets for laundry and shoes by vailing the product in just rupees 1809.
5. Nike Alpha Adapt Duffel Bag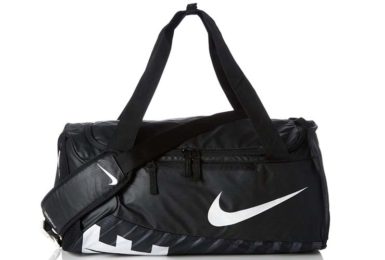 Being marketed by Nike, the bag features ab array of qualities suiting every gym goers. Standing perfectly of the the stylish and sturdy look parameter, the bag again is a promised product to render ample amount fi space for putting in multiple gym equipment.  In order to grab this stylish bag, one needs to pay a sum of rupees 3,143.
6. Adidas Team Issue Duffel Bag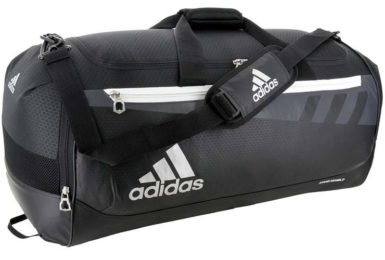 Finally at the end of your hand-picked options of gym bags, we add one more sturdy gym bag under the cap of Adidas.The bag is equipped with super-soft haul handle, hydro shield technology which makes it water resistant and durable product to rely on. Probably, the best gym for, the bag is available in vibrant color combination (including, but not limited to, red, orange, charcoal grey and navy blue) at just rupees 4329.
Disclaimer:
The information contained in this article is for educational and informational purposes only and is not intended as a health advice. We would ask you to consult a qualified professional or medical expert to gain additional knowledge before you choose to consume any product or perform any exercise.