Nidhi Mohan Kamal is a food scientist who specializes in sports specific nutrition and has earned representation as an ambassador of Puma Do You. She is also a certified personal fitness trainer and an Ashtanga yoga teacher. The stellar is also the Director of NidSun Wellness, a chain of weight loss and nutrition clinics throughout India. Her portfolio and unparalleled charisma have made her today a youth icon. In an exclusive interview, with Niloy from SBI, Nidhi breaks the myth of Veganism, her role in NidSun Wellness and jogs us across her fitness regime and recommendations to lead a nutritious lifestyle. Edited nub below.
Q Can you tell us how distinct is a food scientist in comparison to nutritionists and dieticians?
They are the same and different both, while we do study the same aspects of food in both, the application of both the sciences is different in one has an objective to store food for long and the other to take out the best for food for the body.
Q Veganism and Fitness – The Balance of Healthy Tomorrow and Nidhi's Mantra on Vegan Diet?
With our resources reducing and the planet under the pressure to produce food for everyone, turning plant-based is the best way to ensure our future generation has a planet.
Q How scientific is our Indian food system compared to other parts of the world? And what changes you reckon to keep it nutritious and healthy?
Indian diets are the most scientific and therapeutic diets in the world. Every spice, treatment, and component of the traditional Indian diet has a very scientific reason behind it, that modern science is only beginning to understand.
Q Your Role as Director of NidSun Wellness, A bit About the esteem Firm?
Well, I am the Co-founder of the brand along with my brother, Dr. Sunny Bawa. We are a wellness company focused on therapeutic weight loss and body shaping. My role is now more evolved to training and mentoring our wonderful team of experts.
Q There are many supplements and fat cutting pills in the market that promise to sculpt people lean and thin, what do you think, how effective those pills and supplements are?
Sorry, I am not a fan of Supplements. In fact, I ask my clients to even stay away from all supplements what so ever.
Q Obesity & the Growing Junk Food Industry. Your assistance and coaching helping clients to be fit?
It's a no brainer that Junk food has no nutrition that's why it's called Junk. I guess more and more people are realizing that and are not refraining for consuming the same.
Q Having the expertise of almost two decades into this food science and fitness industry, how do you see Indians are changing their way of choosing food and their notion for fitness?
We have come a full circle, adopting western trends and now coming to a realization that the west is following our traditional trends now. I think we are going back to our roots which will benefit all of us evidently in years to come.
Q Online Training is booming and clients preferring to mold fitness with the internet. Do you have any online fitness programs and how can our readers get associated find it?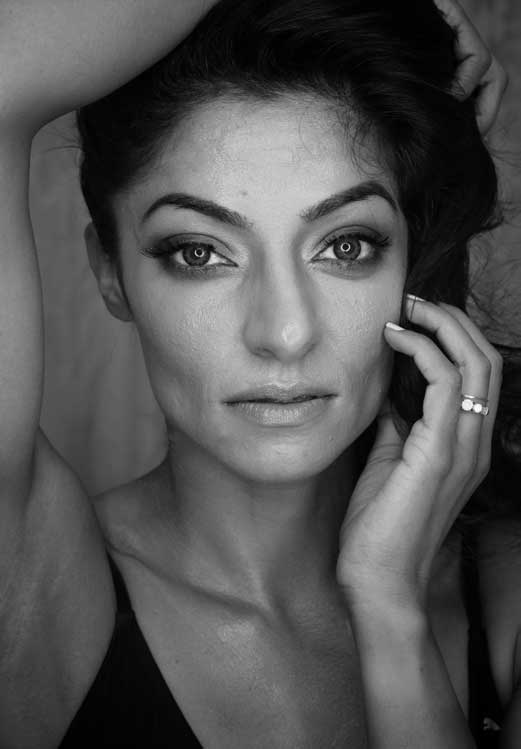 Yes, I have an online program that curtails to email access to me. It has been helping Indians, especially outside India for years now. How you keep yourself motivated in everyday life (physical & mental balance).
Being in the industry for decades and having that discipline means it's a part of my life.
Q Women in weight training and strength industry, challenges and scopes?
I think this would have been a concern 5 years ago, but India has changed really fast and now it's completely ok for women to train or build muscles.
Q A bit of your personal life, hobbies, family and your diet?
Well, I try to keep my personal life personal. But I have a close circle on friends whom I spend my time with. Family is really my first priority always. I have a lot of hobbies to which one is travelling and I have been fortunate enough to travel a lot. I am Vegan for about 4 years or more now.
Q You're a youth icon today, few words to keep the millennial motivated(failures and successes) and your 2020 Goals?
Fitness or Life it's a journey, you never arrive at perfection. You just need to keep aiming forward and enjoy the process.
Disclaimer:
The information contained in this article is for educational and informational purposes only and is not intended as a health advice. We would ask you to consult a qualified professional or medical expert to gain additional knowledge before you choose to consume any product or perform any exercise.