We present some real good facts before you to help you understand more about consumption of Granola Bars!
What's an Energy Bar really?
An energy bar is just a snack bar that is filled with various nutritional ingredients that can add up to your energy levels, in addition to improving your levels of stamina. With energy bars yielding significant amount of energy, owing to the presence of high levels of carbohydrates as well as sugar has also been one of the primary reasons for retaining its popularity among many fitness enthusiasts and many other health conscious individuals who are aiming to improve their nutritional levels.
Now let's try and understand what Granola Bars are all about…..
Granola Bars may be one of the best options that you could choose to consume for your breakfast every day, especially for those individuals who have fallen short of time and have to dash off to their workplaces in the morning. Snacking on a Granola Bar, which is actually filled with oats, including many other ingredients such as grains, seeds, nuts, etc. can be an alternative option for those who are desirous of getting a boost in their energy levels for the day. You can even make the Granola Bar your choice of snack, upon completion of your workout session either in the morning or later during the day.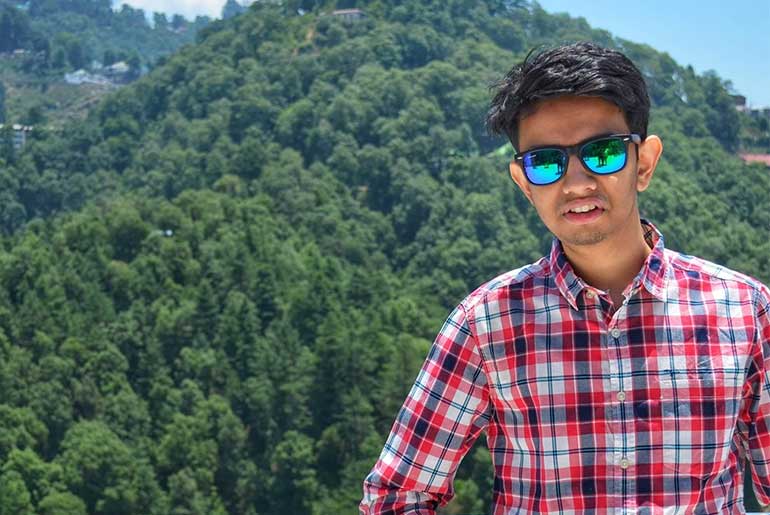 Shovan Majumdar, Senior Business Development Executive of NuMix Industries mentions that it is actually hard to classify "types" of granola bars that are available in the market. He further states that Granola is essentially a mixture of rolled oats, nuts, almonds, raisins, honey or some other kind of sweetener. But if we remove almonds or raisins from this list of ingredients would not mean that it isn't granola anymore. He further mentions about the point being that almost all the Energy bars available in the market are some sort of granola (exceptions are there) and thus it has become difficult to fixate on types.
According to Shovan, a few Indian brands have been offering various types of Granola Bars such as Nature Valley, ASAP, Yoga Bar, while Quaker has been one of the leading brands actively operating in the International Market over the years.
Now, there's also been quite a bit of confusion going on as to whether granola bars really serve any health benefits or not for individuals who consume it every day. Although, there can be different opinions and views coming in from various individuals and even experts connected to the field, there are some benefits that can be gained from consuming granola bars, although they do come with some riders.
Shovan mentions that the sugar content present in Granola Bars are on the higher side, as compared to other varieties of bars, say for instance a protein bar. He adds that one of the primary reasons for such major ingredients being used in a granola bar is cereals like oats which have a natural husky taste to it. Thus it becomes essential for brands or manufacturers to mask this taste with some kind of sweetener. What one needs to understand is that products such as granola bars are a Healthy Snacking Option. When a consumer buys something to snack on, taste becomes critical to them and thus granola bars without any kind of sweetener to it aren't well received in the market.Another reason for use of sugar in these bars is because it adds a different crunchy texture to these bars.
Granola Bars have started to find some takers in the Indian subcontinent over the last decade, especially with many fitness athletes and bodybuilders embracing and even recommending the intake of granola bars as one of the healthier snack options for fitness enthusiasts who have been working out at either a gym or a fitness studio and who feel hungry at any time during the day. The demand for snack bars such as the granola bars has also been witnessing a steady rise over the last decade, especially in countries such as India, Bangladesh, China that have seen the personal disposable incomes of professionals rise during this period, apart from the growing number of individuals becoming conscious of their health and are more interested to hit the gym or a fitness studio to improve their fitness levels and stay healthy and also the presence of a huge chunk of individuals on social media that has helped them gain access to different forms of cuisines. Above all of these, the ease of access for individuals towards granola bars and the convenience of snacking that a granola bar provides to the user has made it even more popular among the various fitness enthusiasts.
Can Granola Bars fill your hunger for a long period of time?
Granola Bars are considered to be protein rich and help individuals to limit their hunger in between a breakfast or a meal, apart from providing individuals with some amounts of fiber as well as serve as a wonderful snack for them, especially after they return from their tiring workouts. According to Shovan, Granola bars usually have good amount of fibers in them. Dietary fibers have their own benefits, one of them being they give that feeling of "fullness" even in low quantity and helps satisfy your hunger.
Granola Bars –How much protein can a Granola Bar offer for individuals?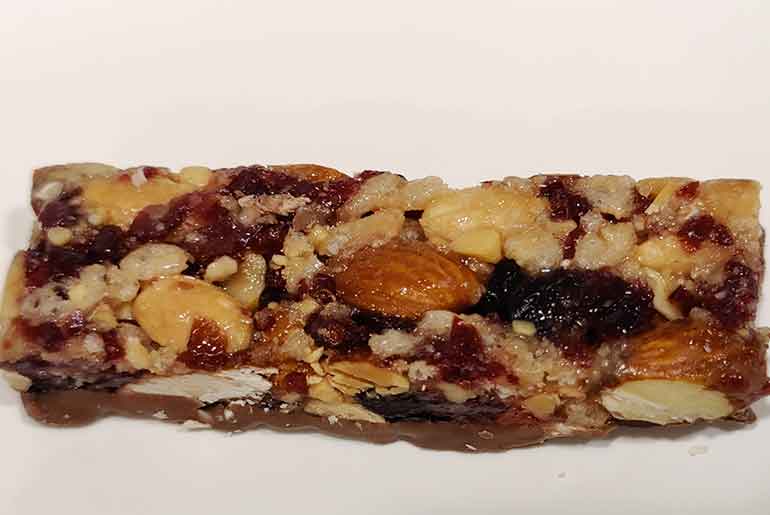 This would be a question lingering in the minds of many and we are sure that we would be able to offer a much clearer view about how consuming Granola Bars can help individuals obtain the necessary protein and other micronutrients that is required for their body, especially for those who are desperate to enjoy a healthy snack in the morning every day.
Shovan states that on an average granola bars have less than 10% protein in them. However, if a person is aiming for higher amounts of protein, he suggests that such a person could opt for a protein bar instead of a granola bar.
Do Granola Bars cause Obesity?
Granola Bars have the potential to make you gain weight in case you have been consuming the same in excess quantity. This is because of the fat and sugar content that are added in these bars, thereby leading to a rise in your calorie levels. However, we also want you to know a few more things about granola bars, even though they can cause a rise in your calorie levels and what can be done by you in case you are having a problem in burning calories.
According to Shovan, he states that the law of thermodynamics is what decides obesity (not biologically obviously). Energy cannot be created nor destroyed and it can only be transformed from one form to another. He further adds by saying that in much more simpler terms, if one is consuming high amounts of energy (like fats and/sugar) and not burning off that energy, it is going to be stored in the body as fat. So, whether granola bars really can cause obesity to an individual is completely dependent on the way it is going to be consumed and the physical activity that a person performs in a day to really reap the actual benefits from consuming a Granola Bar.
Further, he mentions that an individual's metabolism and work rate would be the determining factor for obesity. He also recommends that a person could work with a dietician to understand how much amount of calories would be required by such a person daily based on such a person's lifestyle and accordingly start consuming granola bars. He however adds that it is only going to be easier said than being done ultimately. Lastly, he suggests that Granola bars are a healthy snacking option that are meant to replace those chocolates and potato chips, but aren't meant to replace a person's balanced meal in any way.
Disclaimer : The product image is shown strictly for illustration purpose only and not for any other purpose.
Disclaimer:
The information contained in this article is for educational and informational purposes only and is not intended as a health advice. We would ask you to consult a qualified professional or medical expert to gain additional knowledge before you choose to consume any product or perform any exercise.