The adversity of climate change is what many parts of India have witnessed this year. The onset of global warming has made alarming concerns for human lives in the near future. Global warming is an issue and it should be addressed before it gets too late, thus evading the danger to human lives at large. However, it has been observed that heat wave is generally common in India, but this year it has shown alarming signs, as summers approached early making the maximum temperature soaring high in many parts of India. According to the data released by the state health department, this year's heat wave has claimed 25 fatalities in Maharashtra.
This steep rise in the heat wave in India is the consequence of the increase in climate change. Climate change in a particular country plays a very important role to witness such a holocaust. According to India Meteorological Department (IMD), the number of heat wave days in India has increased from 413 from 1981-1990 to 600 from 2011-2020.
The increasing cases of deaths due to heat waves in India vary from state to state due to their diverse geo-climatic conditions. An increase in surface temperatures in the Indian Ocean coupled with the EI-Nino effect is responsible for heatwaves in India. According to National Geography Resource Library, the EI-Nino effect is a climate pattern that describes the unusual warming of surface waters in the eastern tropical Pacific Ocean. Typically, El Nino is the warm phase of a larger phenomenon called the El Nino-Southern Oscillation (ENSO). EI-Nino effect has an impact on ocean temperatures, the speed and strength of ocean currents, the health of coastal fisheries, and local weather.
Heat Wave in India and Impact on Health
According to World Health Organization (WHO), the scale and nature of the health impacts of heat waves solely depend on the timing, intensity and duration of a temperature event, the level of acclimatization, and the adaptability of the local population, infrastructure and institutions to the prevailing climate. The precise threshold at which temperature represents a hazardous condition varies by region, other factors such as humidity and wind, local levels of human acclimatization and preparedness for heat conditions. WHO also says that the negativity of heat waves can be preventable with specific public health actions. Exposure to excessive heat has wide-ranging physiological impacts on all humans, often amplifying existing conditions and resulting in premature death and disability.
Adverse Effects of Increase in Heat Wave
Rapid rises in body temperature due to exposure to hotter than average conditions compromises the body's ability to regulate temperature and can result in a cascade of illnesses, including heat cramps, heat exhaustion, heatstroke, and hyperthermia.
Deaths and hospitalizations from heat waves can occur extremely rapidly, or have a lagged effect, resulting in accelerating death or illness in the already frail, particularly observed in the first days of heatwaves.
Temperature extremes can also worsen chronic conditions, including cardiovascular, respiratory, and cerebrovascular disease and diabetes-related conditions.
Heat wave also has important indirect health effects. Heat wave conditions can alter human behaviour, the transmission of diseases, health service delivery, air quality etc.
How To Combat Illness from Heat Wave
To combat illness related to heat waves one must try to stay hydrated as much as possible. Consumption of hydrated foods will certainly allow a brief respite from the scorching heat. Climate change at the current face in the Indian sub-continent is subjected to uncertainty and can ruin our lives in any situation. Though it is our responsibility to keep our dietary intake sensibly in order to evade any fatalities.
1.) Banana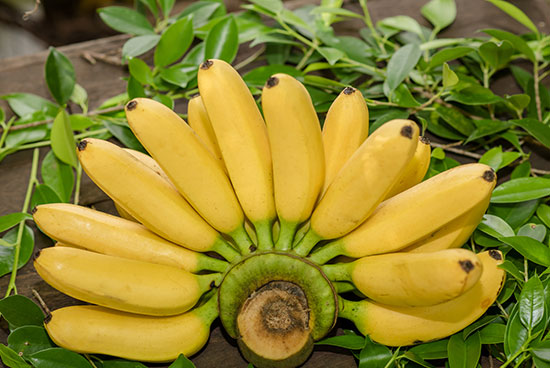 To keep dehydration at bay, bananas are considered the best hydrating foods to keep ourselves safe. Bananas consist of soluble fibres, which help to control blood sugar levels and evade bad cholesterol from our body. It helps to prevent diarrhoea by softening our stools, thus having easier to have regular bowel movements. Besides, it also keeps our gut healthy and safe from all types of harmful bacteria.
2.) Coconut Water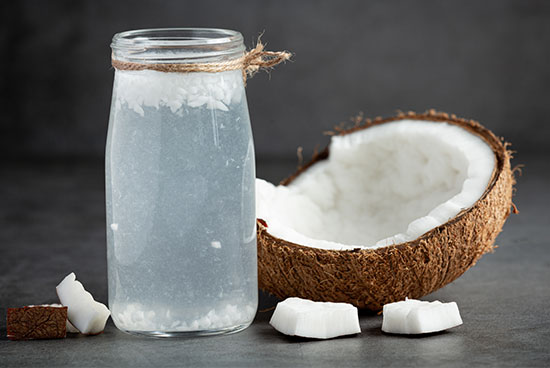 It is generally considered to have coconut water whenever there is a loss of fluids from our body. Coconut water is considered the best hydrating food to replenish the loss of water. It has been observed that during dehydration sodium and potassium gets depleted to a larger extent. To replenish those, a glass of coconut water will offer you the best source of potassium and sodium.
3.) Cucumber
Having 96% of water, cucumber is a good source of fibre to keep all gut problems at bay. Being one of the best sources of hydrating foods, cucumber is rich in phytonutrients and vitamin K, which acts as a defence mechanism especially during summers when you tend to dehydrate. Besides all, cucumber eliminates toxins from our body and thus prevents constipation and allows us to keep our bowel movements regular.
4.) Watermelons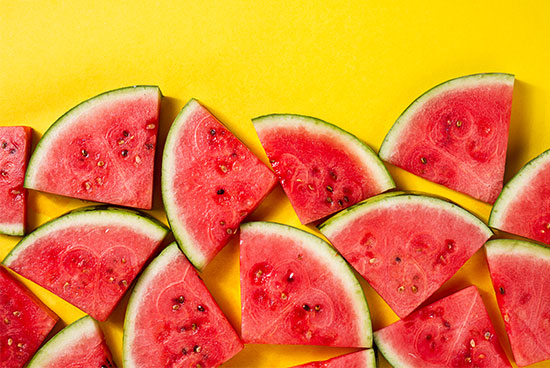 Watermelons are considered one of the best hydrating foods as it regulates water balance in our body, thus triggering healthy reactions and keeping all unhealthy enzymes at bay. Consumption of watermelons prevents the risk of cardiovascular diseases, and asthma and proves great for weight loss. While having 92% of water, watermelons help to curb your appetite and allows you to control your hunger.
5.) Celery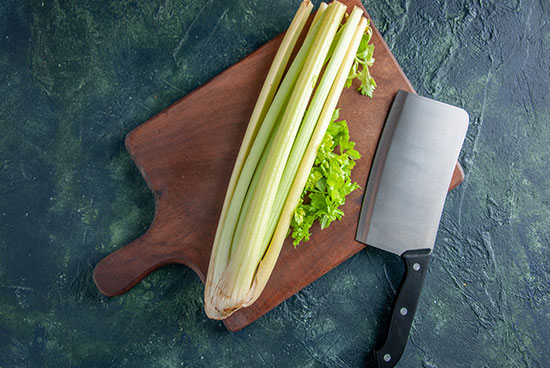 Known as one of the best hydrating foods, celery contains iron, sodium, potassium, and zinc, and has the highest level of water content compared to other vegetables. Celery is loaded with antioxidants, and with the goodness of antioxidants, it becomes a defensive shield to prevent cancer and oxidative stress. It has been observed that oxidative stress is an imbalance between free radicals and antioxidants in our bodies. Free radicals are oxygen-containing molecules with an uneven number of electrons. The uneven number allows them to easily react with other molecules. The body's cells produce free radicals during normal metabolic processes. However, cells also produce antioxidants that neutralize these free radicals. In general, the body can maintain a balance between antioxidants and free radicals if we take proper dietary intake related to hydrated foods.
Disclaimer:
The information contained in this article is for educational and informational purposes only and is not intended as a health advice. We would ask you to consult a qualified professional or medical expert to gain additional knowledge before you choose to consume any product or perform any exercise.