It is quite ubiquitous saying that breakfast is the most powerful diet of the day. Breakfast not only fills you up for an energetic day ahead but it also fuels up your growing muscle if you exercise daily. As breakfast remains building block of a day-long active lifestyle, it should be quick to prepare with fewer things to add spices to it. Make it simple and powerful, quite raw to have retaining its nutritional value intact!
In order to gain muscle, protein plays a pivotal role which also acts as the most preferred element in the food channel.
However, it is being seen most of the time, people get confused while choosing protein-rich food items and end up picking up unhealthy and fatty easy options which not only worsen your pious diet for a daylong of work but also set more exercising reps ahead for you in the gym.
Protein being the fuel infusing element for gaining muscle; it stands as the most preferred nutrients for muscle gaining.
To solve and aid you in preparing or picking up the right kind of protein for you, we have come up with some protein-rich diet that you can prepare.
Hard Boiled Eggs with whole wheat grain bread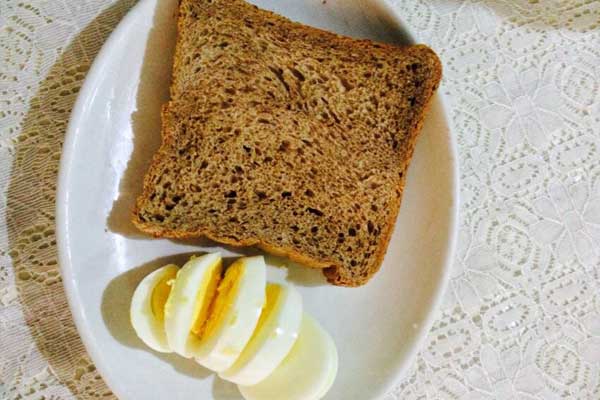 Nobody can ignore the advantages associated with eggs. Eggs being the easiest and the most-cheapest source of whole protein can be supplemented by two loaves of brown bread. Hard-boiled eggs are the best way of consuming protein in a whole food channel. You can also eat yolk sometimes to regulate key anabolic hormones in the body. The most effective breakfast can feature 3 hard-boiled eggs along with two loaves of brown bread.
Greek Yogurt with oats meal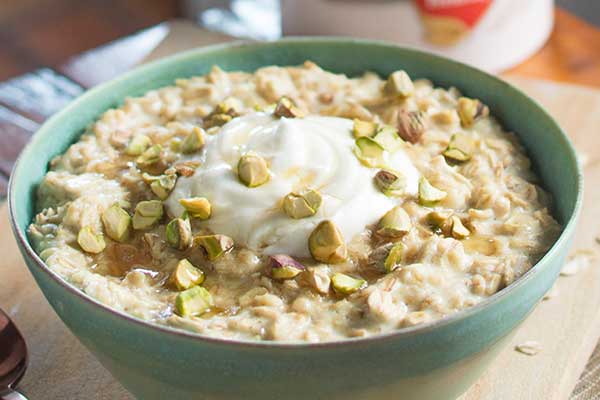 Containing more protein content in it, Greek yogurt stands quite different in comparison to general yogurt available in the market. Greek yogurt can be a great protein source in your breakfast item. It can be served in several creative ways by combining other healthy and muscle-friendly fibrous food items.
To get a protein-rich Greek yogurt breakfast, you need to do a bit of work a night before. Take one cup of the yogurt and blend it with 1/2 cup of oats with a dash of vanilla extract. Keep the mixture in the refrigerator for overnight and serve it next morning having some fresh fruits like apple slices or vanilla along with 1 scoop of vanilla whey protein. Mix it and enjoy it.
Cottage Cheese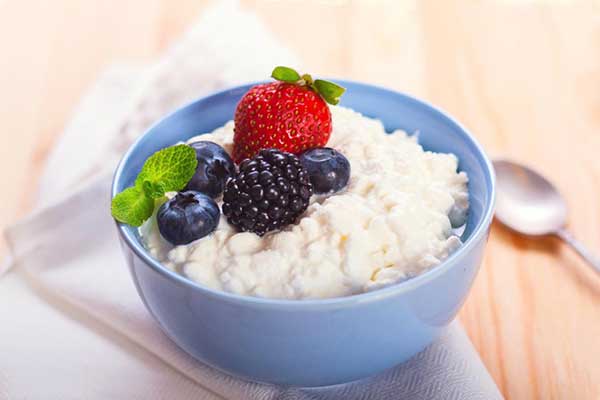 Again a dairy product, Cottage cheese is yet another protein-rich breakfast item which we have enlisted to this list. To serve cottage cheese, one can always experiment in it by mixing the slices of your favorite fruit including strawberries, apple slices which will deliver one instant source along with fibrous carbs. Other carbs source like one bowl of oats, whole wheat brown bread can be added to this bowl of cheese, making it a powerhouse of energy for the whole day of work.
Protein Oatmeal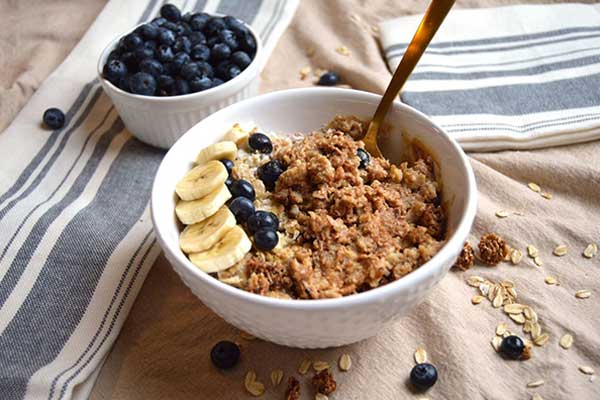 If you are someone, who doesn't want to invest much time in making omelets by breaking eggs as in for your breakfast, then it is recommended you to follow this recipe which typically takes lesser time than anything else. To present something tasty at the same time quite nutritious then try these: Take ½ cup of one minute quick oats (not the packaged kind) with 1 tablespoon of peanut butter, 1 teaspoon of natural sweetener, 1 teaspoon a cinnamon and ½ cup of low-fat or non-fat milk. After microwaving for 1 minute add in 1 scoop of vanilla whey protein powder. Mix and add water for desired thickness.
Veggie and Egg Scramble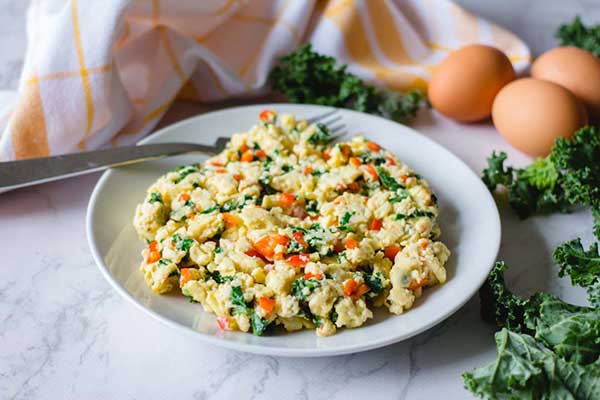 Finally some good news for Vegetarian, a veg egg scramble can give you a power pack breakfast options. If you have some extra minutes before you head to your work then you have a delicious breakfast option in which you can add your favorite fresh vegetables in it. The recipes are planned [for those who want to get a fully loaded breakfast option without having extra calories to it. The process starts with scrambling 3 extra-large eggs and adding 1/4 cup of low-fat cheese with some of your favorite vegetables like spinach, sliced tomatoes peppers, mushrooms, and onion. To add some additional tastes to it add some salt, pepper to this instant muscle gaining food.
Disclaimer:
The information contained in this article is for educational and informational purposes only and is not intended as a health advice. We would ask you to consult a qualified professional or medical expert to gain additional knowledge before you choose to consume any product or perform any exercise.