With the growing concern of diseases and busy lifestyles, people have been negligent towards their health. Having a healthy lifestyle is a must to evade all vulnerable diseases and sickness from our body. Apart from eating healthy, we need to perform certain activities to keep ourselves healthy. Well, a regular exercise will certainly help you, but keeping the positivity to go along is a must to happen. A balanced and well-planned lifestyle is the key to a healthy body. According to an old proverb "A healthy mind lives in a healthy body", we need to train our mind first to select certain activities to lead a healthy life. Apart from exercises, we should keep a tap on our diet as far as health is concerned. Diet is equally responsible apart from exercises and choosing the wrong one might lead to serious circumstances.
Ways to Have a Healthy Life
So why wait for more, just jot down a few basic measures and see how miracles go around.
Performing regular exercise – It might be troublesome for some, but it is highly necessary to have a healthy life. By just moving your body either by walking, jogging, running, or engaging in any physical activity will lower the risk of many diseases, thus making your body in creating stronger antioxidant defences.
Drinking more water – An average adult should consume two to three litres of water per day. Drinking water is certainly the best idea to keep ourselves hydrated. Drinking water detoxifies our body and thus allows us to remove all wasteful toxins. We need to consume water constantly as it is expelled every day through urination, bowel movements, perspiration, and breathing. Our urine would be either colourless or pale yellow if we consume water as per the prescribed limit.
Avoid processed foods – Processed foods are very harmful to our health and also if consumed on daily basis. These types of foods should be permanently put off from consumption as it is the sole cause of many diseases. These foods contain a high amount of salt, which leads to high blood pressure and heart disease. Processed food products may be helpful to some extent but are not the best option to maintain optimal health. Ready to eat processed foods can never replace the natural benefits obtained from organic fruit and vegetables.
Healthy foods that can help lead a Healthy Life
Eating a balanced diet food will certainly help you to fuel your body with the required amount of nutrients and vitamins to kick start your day. All fruits and vegetables carry necessary vitamins and nutrients, which are solely required to keep us healthy. Below are some of the vitamins and nutrients that you should include in your daily diet to set yourself disease-free.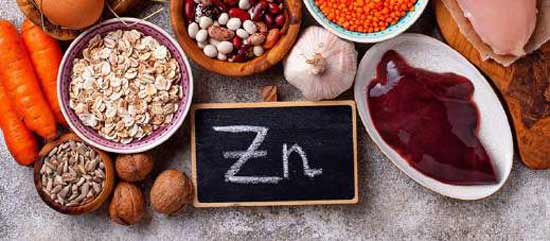 Zinc – Zinc is a nutrient found throughout the body, aiding in the stability of a healthy immune system and metabolism. This superhero nutrient keeps the immune system strong and supports normal growth. Insufficient intake of Zinc can lead to increased risk of infection, skin disorders, and a decreased sense of taste and smell. Some of its foods are hemp seeds, lentils, Yogurt, Oats, and Mushrooms
Curcumin – Curcumin, the naturally occurring chemical in turmeric, is an effective way to boost the immune system by maintaining the immunomodulating capacity of the body along with acting as an inflammation inhibitor. It can be taken as an ingredient in any food in the form of turmeric.
Selenium – This is an essential micronutrient for oxidative damage protection, virus-fighting and is an essential co-factor for certain peroxidises. Selenium supports heart and bone health and it has been seen that deficiency of selenium results in an insufficient immune response. Some of its foods that are rich in selenium are eggs, broccoli, fortified foods like cereals and any other selenium supplements.
Vitamin D3 – Vitamin D3 has been proven to build up immunity and reduce the risk of flu, it's also known for its powerful support of lung functions. The deficiency of this vitamin is associated with anxiety, depression, fatigue, and slow recovery. Some of its foods containing Vitamin D3 are dairy products, fish, meat, nuts, legumes, calcium-fortified foods
Vitamin C – Vitamin C, most commonly found in citrus fruits, is used in many health supplements. This vitamin is essential, meaning your body can't produce it. It encourages the production of white blood cells, which help support the body during times of stress such as infection and free radicals. Some of the foods rich in Vitamin C are orange, kiwi, lemon, guava, sprouts, capsicum
Disclaimer:
The information contained in this article is for educational and informational purposes only and is not intended as a health advice. We would ask you to consult a qualified professional or medical expert to gain additional knowledge before you choose to consume any product or perform any exercise.