After pregnancy, the woman is always asked to take care of her child and family. She is often advised on her increased responsibility towards her family and the newborn child. But what about her fitness and health? No one talks about this.
After being a mother, she faces many health problems like postpartum infections, stretch marks, excessive bleeding after delivery, vaginal discharge, breast problems, etc. Raising a kid is not solely the mother's responsibility but an equal responsibility for both the parents.
Harman Sidhu, a postpartum fitness influencer, has proven that women can do anything in this world. She is the mother of a 4-year-old daughter, who is equally managing her profession.
In a conversation with Sportz Business, Harman discussed fitness and women's health after pregnancy.
Q: How was the journey of a mom to a postpartum fitness influencer?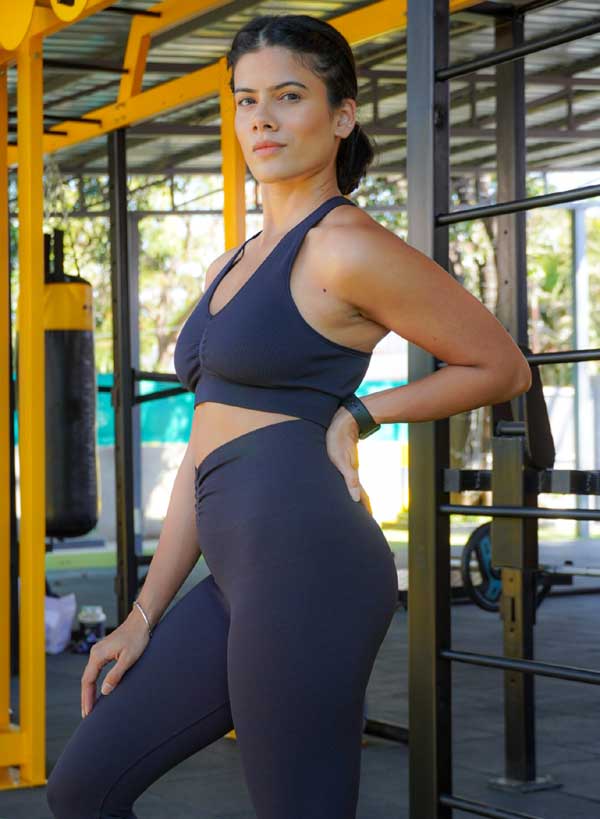 I think the most fantastic thing that I have ever done in my life is to start on social media. Leaving a professional career as an educationist and choosing social media was quite a challenge.
But definitely worth the love support recognition and motivation the social media platform brings to me. It may only look like I inspire people, but in fact, working on these platforms keeps me going keeps me motivated and on my toes, which I love. And the most excellent satisfaction is that I do what I love and fitness is my love and what better than loving what you do.
Q:  How you manage your kid and profession?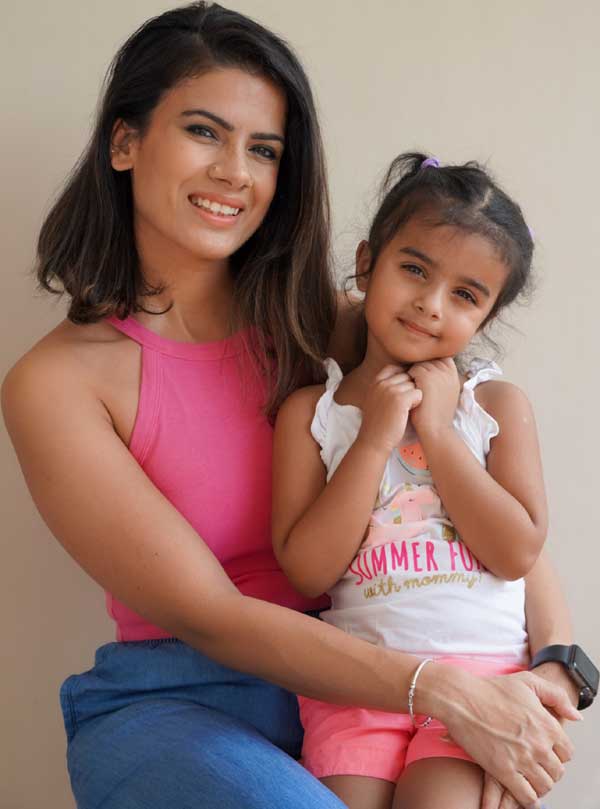 It was again very challenging because my work my profile is a fitness profile, so I don't just have to create content for brands, but I also have to continue to maintain a good physique.
Practice what I preach. No matter how crazy my routine, I have to workout. So with that and with a 4-year-old, it's very crazy. I'm exhausted beyond belief on somedays, but the happiness the fulfillment that my work brings me takes away all the pain.
And I wake up with all the energy to take on the next day.
Q:  How important it is to take care of fitness and health for women after pregnancy?
I think very, very important the reason being you lose yourself so quickly postpartum physically mentally emotionally. Sometimes it's hard to find your old self. The first step, if you want to be your old self, is to look the same.
So fitness plays a huge role. When you work on being fit and going back to your old self, you find so much mental and emotional stability.
So at the end of the day, it's a win-win situation for women you are healthy fit confident in every which way better than your pre-pregnancy state.
Q: You don't look like a mother! Have you ever thought that your daughter's friends might call you her sister?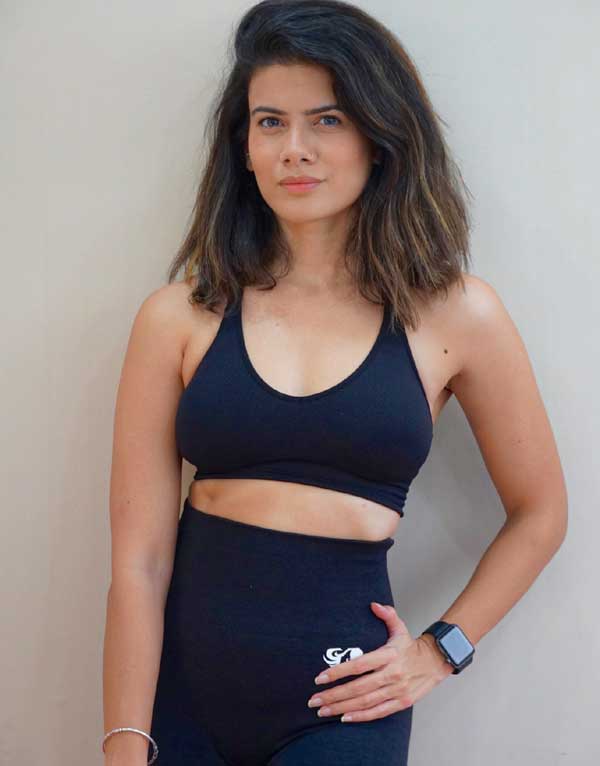 Well, she's my Lil baby right now that would probably happen 10 to 15 years later. I'm sure I would age until then a bit.
Q: Any food tips for mothers that you want to suggest?
Food is an essential aspect of every individual's life, but much more if you are trying to lose some extra kgs.
Focus on healthy, nutritious home-cooked food over any Fad.
Most importantly, stay away from baby food that's so not for you.
Q: What fitness mantra you suggest for all?
There is absolutely no quick fix.
Living a healthy fit life is not a destination; it's a journey.
There's no rush to enjoy the ride.
Keep learning and keep moving ahead, exploring everything that comes your way.
Let me assure you once you start, it may be a Lil bumpy ride, but once you hit the highway, you will fall in love with the drive.
Disclaimer:
The information contained in this article is for educational and informational purposes only and is not intended as a health advice. We would ask you to consult a qualified professional or medical expert to gain additional knowledge before you choose to consume any product or perform any exercise.