Fitbit ropes in legendary rapper, actor, producer and fitness enthusiast Will Smith, who will be partnering with firm for a new segment of fitbit premium exclusive whole health guidance program. This program would be featuring the actor and his special workouts for all around fitness and getting back to the best shape of yours along with mental wellbeing.
The program will be a package of  six sweat inducing, endorphin boosting workouts and mindfulness sessions named as StrongWill curriculum. The rapper- actor has specially devised this playlist of yours where you are going to rock and roll towards the best shape of your life.
The playlist is now live on the platform and all the Fitbit premium members are now just a click away to meet Will Smith  and his trainers for all the jaw dropping and astounding exercises what you have dreamt of earlier.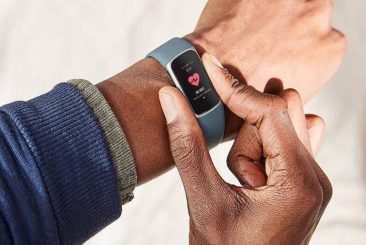 With the premium membership on the platform following six videos are available for the benefits of the patrons —
Bodyweight Strength: Will Smith is no stranger to lifting weights, but sometimes even the Fresh Prince can't make it to the gym. Join trainer Roz the Diva to learn strength building techniques you can do without much equipment and explore one of Will's favorite exercises.
Core Challenge: To achieve the freshest fitness goals, start with your core, since that's where peak performance is "born and raised." Join trainer Jahdy to explore Will's favorite techniques to strengthen, engage and stretch your core.
Find Your Center: Will Smith always makes this clear: when training your body, it's just as important to train your mind. Join trainer Faith Hunter on a mindful look inward to hone your mental fitness with deep breathing exercises and meditation.
Mobility Flow Yoga: Yoga has been key to Will's fitness success. Follow trainer Hiro Landazuri through a progressive mobility yoga flow to work your dexterity, flexibility and stability. Namaste!
Let's Go Cardio!: In this workout, trainer Maya Monza takes you from warmup, through 10 cardio-intensive exercises, to cool down without skipping a beat. Have some water and a towel ready, because elevating your heart rate and breaking a sweat is what it's all about. Like Will says, "Let's turn this furnace on!"
Upper Body HIIT: The faster the better: Trainer Bianca G delivers a high-energy, high intensity interval training workout focused on the upper body and core to burn calories, gain endurance and build muscle fast.
In addition to this will is also coming up with new series in the end of this year featuring his own journey with the title 'Best Shape Of My Life' premiering first on November 8 on his YouTube channel. this event is coming to you in association with Westbrook media, that just delivers what the actor actually does when it lines down to his health and mental wellbeing.
Also in November, Fitbit is sponsoring the five-city tour of Will's memoir, "Will," in support of his path toward wellness and the many "steps" that go into an international book tour. The "Will" memoir shines a light on his path to understanding where outer success, inner happiness and human connection are aligned.
Disclaimer:
The information contained in this article is for educational and informational purposes only and is not intended as a health advice. We would ask you to consult a qualified professional or medical expert to gain additional knowledge before you choose to consume any product or perform any exercise.