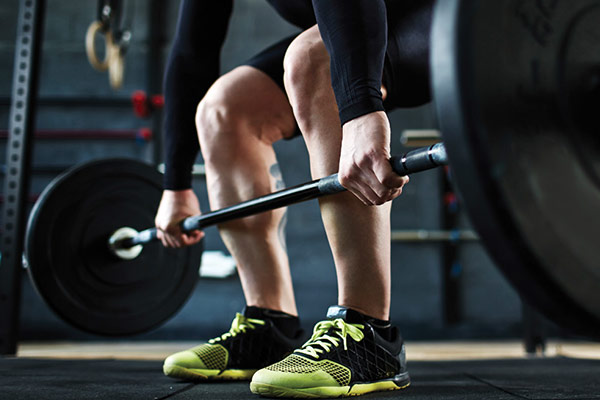 Does your gym not having much footfall despite installing state-of-the-art equipment and recruiting best in class trainers? Then there are few marketing ideas that you can incorporate to your gym facility to augment your slow gathering of clients.
By following simple marketing ideas, you can, in fact, market your gym facility in a very patterned way, for that all you need to follow our series of articles that we are going to do in forthcoming editions. Just to stay ahead of this saturated market of gyms mushrooming each and every corner of our city, follow our series of updates over 'Effective ways to market your gym facility', that we are to start with the very first edition of this new year.
As each gym or club is quite distinct, so depending upon your requisites, you can choose appropriate ones and you can ignore which you don't find feasible to attain.
So here are a few ideas with which you can market your gym membership and increase your gym members family:
The marketing idea works like a networking model where one of your gym members gets benefits for adding one of his or her friends, referral marketing is an effective way to increase your gym membership.
In this particular marketing, 'word of mouth' works to circulate the image of your gym facility through your own clients in the market. In return, you will need to give some benefits to the clients who have referred your gym to their friends. Benefits can be anything from one-month free gym membership to or a cash bonus for every new referral.
Make your payment easy and sorted
Periodic Billing and easy payment gateways like Google apps, PhonePe and Paytm can be winning situation for you and your gym's clients. Synchronize your gym's billing software with these payment gateways so that you can ease your clients in paying the gym's membership fees smoothly while keeping a precise record of all payments.
Co-marketing is a kind of Marketing where two or more collaborate together to promote each other.
In India, fitness startups are on the rise, you can collaborate with any of such newbie company to tap another set of audience. For instance, being a gym owner you can always choose a particular nutraceutical or a supplement brand.
Summer body/Winter sweater body promotion
By tapping the most crucial temptation of people, you can create special seasonal offers like 'sweaty winter' and 'tone your body this summer' from time to time.
The particular marketing tool can not only classify your gym facility in a saturated gym market but also filters people who are planning to join a gym.
You can create a page on social media handles subsequently invite all those people who want to get in shape in that particular season.
To make this promotional season a body transformation campaign, you can also offer some kind of gifts of prize to those aspirants who have transformed themselves into the best shape in their life.
Sponsor people and take part in other CSR activities:
Whenever you take a stance for any social cause, people take notice. Just go with your gym members on a holiday and take part in some kind of social activities, do something that marks your presence in the society, this how you not only will be in headlines but also in the heart of that very locality and society and once people start recognizing your brand and logo, your job is done!!
Disclaimer:
The information contained in this article is for educational and informational purposes only and is not intended as a health advice. We would ask you to consult a qualified professional or medical expert to gain additional knowledge before you choose to consume any product or perform any exercise.