It's the tale of another woman bodybuilder, whose inspiring story will inspire and teach us how following our passion can lead to recognition. Dr Maya Rathod is one such person who has proved that an Indian woman cannot only compete in bodybuilding but can also win. Being a gynaecologist, a mother of two, and a bodybuilding champion, Dr Maya, has excelled in her passion, despite several disapprovals.
In a bid to know more about her, Rajeev Biswas, Sr. Sub Editor, from Sportz Business Fitness Magazine, manages to get in touch with Dr Maya Rathod, where she vehemently shares her fitness story, which led her to carry such a stellar physique. The Sydney based gynaecologist is the only Indian woman to represent India in IFBB Australian Bodybuilding Championship, winning first place in the novice category on Australian soil in 2021, and 3rd place in open Australian championship 2021.
At present, this self-made super mom is doing her research work in Invitro Fertilization in Sydney, Australia. Being hailed from Mumbai, Dr Maya continued to hustle in bodybuilding and had also participated in Mumbai Shree 2020, Maharashtra Shree 2020, followed by state-level competition in bodybuilding, where she achieved second place.
Let's read her what she has to say regards to her journey so far.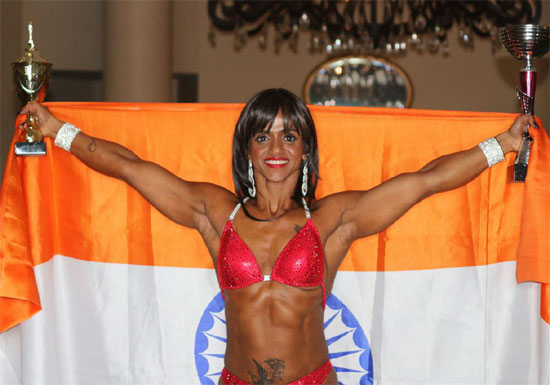 Dr Maya Rathod, Tell us more about your life and journey so far?
Hello everyone, I feel privileged to give this interview. I am Obstetrician and Gynecologist by profession. To start with my journey, I had always an inclination towards sports since childhood.
In my school days I was an athlete, awarded with various medals for sports competitions held at schools. I was a Maharashtra cadet cop. I wanted to be a cricketer, unfortunately I couldn't make it due to cultural barriers and women sports wasn't so popular at my time. Moreover, my father always wanted us to focus on studies, he always wanted all brother and sisters to be doctors. Finally, we all managed to fulfill his dream.
After entering into medical field, I lost all touch with sports because of the busy schedule. I got married later and I am blessed with 2 kids, after second delivery I gained weight to 78kgs. Things were becoming tough to handle because of obesity, I felt like this is not me, after which I decided to start doing exercises. Initially, I never aimed for a bodybuilding competition, but my friend Shrikant Dhulam who is a professional bodybuilder advised me to enter this world of bodybuilding. Gradually things started shaping up, I started following diet and gym religiously, Shrikant felt like I have a potential to compete, and I started preparing myself for competition. As the time passed, I meet Subodh Menon Sir in Mumbai, He introduced me to Vipin Peter Sir, Shyam Rahate Sir, Manoj More Sir, Sai Kumar Nair, they all gave me first platform for bodybuilding competition. I participated for first time in Mumbai Shree 2020, Maharashtra Shree 2020, followed by state level competition where I achieved second place. I was eligible for national level competition, but it could not happen due to covid. Later I came to Australia with my husband who is an orthopedic surgeon. He is doing his super -specialization here. After coming to Sydney, I heard about IFBB, I took out all information and started attending workshops conducted by them. I realized there are no Indian women on this platform, so I felt like competing in this IFBB competition. I completed a course from Australian Fitness Academy to gain more knowledge in this field. I was the only Indian girl to compete in IFBB competition and I was awarded first place in novice category and third place in open category. It was really a dream come true for me. I am really happy today that I am able to make my country proud for my achievements.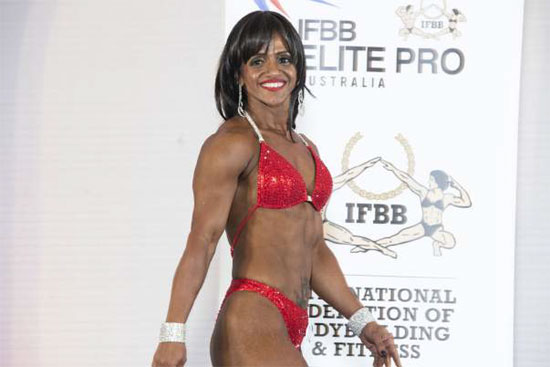 Q Kindly share with us your experiences of winning the IFBB elite Australian Championship?
It was the biggest moment of my life. Wining the competition was not so easy for me. I had to face challenges at every step. To be honest wearing a bikini and walking on heels was not my cup of tea. I never did that in my life before. I am thankful to IFBB workshops who taught me every little thing right from posing, walking on heels getting comfortable with costumes. Finally, the day came and I performed very well on stage. I was so happy when the judges announced me as a winner (1st place) in novice and (3rd place) in open category, it was unbelievable. My all efforts and hard work paid off.
Q Share your opinion over women brigades coming in bodybuilding?
I am glad to see the changing trend of more women entering this game. In India, women are breaking the cultural barriers and breaking the stereotype, and I feel proud they are proving that they are no more behind men in this male dominating sports.
Q You have been a Black Belt in martial arts, kindly shed some light regards to that?
I have been trained into martial arts for several years. I feel one should be able to defend themselves in any situation, especially women.
Q Kindly take us through your everyday workout training?
I work out 2 times a day. I do Cardio in the morning and weight lifting session in the evening. I work out 6 days a week. My workout is designed by my coach who monitors my progress and make changes accordingly. I exercise each body part each day with a combination of compound and isolation exercises.
Q During your journey in bodybuilding, how have you managed to take care of your family, and your profession?
It's really tough to keep all things balanced but somehow, I manage it. I have to compromise over my sleep to get all things done. I prepare meals for my family early in the morning followed by cardio. In day time I give time to my studies and my kids, once my husband is back from job I leave for gym in evening.
Q Tell us something about your family and your profession as a gynecologist?
I have a family of doctors. My brother and sister are doctors. My other sister is settled in USA as an aeronautical engineer. My father was Managing Director of Film city (Dadasaheb Phalke Chitranagar), Mumbai. I have done my Obstetrics and Gynecology from Pune, Maharashtra, developed interest in Invitro Fertilization and now I am doing research in that in Sydney. I love my profession; it is a great feeling of delivering a new life in this world.
Q Take us through your diet as a part of your daily routine? Also, tell us your favorite cheat day diet?
I follow my diet religiously given by my dietician. It consists of high protein, moderate carbs and fats. I prefer eating chicken, fish, eggs, green salads and fruits. I usually take 6 meals a day and my calorie intake vary during bulking and shredding phase. I have a sweet tooth and I love to have Indian sweets on cheat days.
Q We would like to hear something from you on supplements. Do you favor recommending supplements for building muscular strength?
Supplements does not play a significant role I believe. I take protein supplements to meet my daily protein requirement. Other than that, multivitamins, Vitamin C tablets I take it daily. I feel if you are following your diet regime strictly then you won't need such supplements. I would say supplements plays only 10% role in bodybuilding, people have lot of misconceptions about supplements, and I would advise them to stay away from it, especially when it comes to steroids. Because strength is gained by weightlifting and progressive overloading.
Q If you can also suggest any supplements that can be taken by individuals especially woman's who are training for bodybuilding to help them build their muscles in a better way?
Whey and Casein can be taken as a supplement if your diet is not able to meet protein requirements. A well-balanced diet should cover all macros, so design a proper diet which you can follow, and you will see good results.
Q Your message for the women's around in this challenging world?
Women are doing really great job in all fields. I would say learn to balance your life. I have seen lot of women ignoring their passion after marriage and family takes their priority, I feel they should learn to live for their happiness. Don't ignore your dreams, learn to conquer them. After all, where there is a will, there is way. Be strong and beautiful.
Disclaimer:
The information contained in this article is for educational and informational purposes only and is not intended as a health advice. We would ask you to consult a qualified professional or medical expert to gain additional knowledge before you choose to consume any product or perform any exercise.