Creatine is a natural stuff that turns into creatine phosphate in the body.The major role of Creatine supplement is to increase Phosphocreatine stores in the body muscles.
The additional store of Phosphocreatine can be used to produce more ATP which is the key energy source of heavy lifting and high intensity exercises.
The very first question, what is Creatine?
Creatineis composed of three amino acids: L-arginine, glycine and L-methionine. Constituting about 1 percent of the total volume of Human Blood, Creatine is transported through the blood and used by parts of body that have high energy demands, like brain and skeletal Muscle. In the market, there are different forms of creatine supplement  available including Creatine Monohydrate and Creatine Nitrate.
Being a natural substance, Creatine turns into creatine phosphate in the body.In the body, Creatine helps to make a substance called adenosine Triphostate(ATP) which provides energy for muscle contraction.
How did it all start?
It was way back in the year of 1970s when scientists discovered amazing facts about the usages of Creatine, which canbe used to augment the physical stamina of an athlete.
As the new era of 90's came, Athletes started taking Creatine supplement and with no time, it has emerged as the most popular sports supplement. At the moment, Creatineis widely used by professional athletes, football and hockey players, boxers another sportsperson playing high intensified game.
Talking about more benefits associated with the usages of Creatine:
 1. Helps muscle cells to produce more energy
Creatine supplements increases muscles' phosphocreatine stores. Phosphocreatine assists with the formation of new ATP, which is a building block of a growing muscle. At the time, of exercise these new formulated ATP breaks down to deliver to the body. ATP poses like a fuel to the body, the more it is, the higher you can work-out aggressively. This is the basic mechanism of Creatine's performance enhancing effects. It should be noted that 95% of phosphocreatine is stored in muscle while rest 5 % is found in Brain, Kidney and Lever.
2. Aids other functions in Muscles
Acting as an effective supplement, Creatine helps body to add more muscle mass. It can change the way the muscle cell grows leading to a new muscle growth. For instance, itincreasesthe formation of proteins that create new muscle fibers.
Besides, Creatine also raises the level of IGF-1, which is a growth factor that promotes an increase in muscle mass. Creatine also raises the level of IGF-1 which is a growth factor responsible for increasing muscle mass.
Adding more water content to the body muscles, this Creatine supplement increases the cell volume subsequently increasing muscle size,
3. Increase bodily stamina to perform high-intensity exercises
With the formulation of ATP inside the body, Creatine helps to increase the physical stamina of human body to perform high-intensity workouts in the gym. With the usages of Creatine supplement, athletes can work on their different physical attributes including:
Physical Stamina
Ballistic strength
Sprint Ability
Muscle Endurance
Resistance to Fatigue
Muscle Recovery
Brain Performance
Unlike supplements that only impact advanced athletes, Creatinebenefits you regardless of your fitness level
4. Instant Muscle Growth
Creatine has been accepted globally as the world's most effective supplements for increasing muscle mass.
It can be seen with a regular usages of the supplements for 5-7 days, the human body significantly increases lean body weight and muscle size. Initially by increasing water content in your muscle, Creatine makes your muscle to look large. After a long deliberate, usages it also aids in muscle fiber growth by signaling key biological pathways and powering your gym performance.
5. May help With Parkinson's Disease
The Parkinson's disease is caused by lower secretion of key Neurotransmitter dopamine in patient's brain. With such an acute reduction to the dopamine levels, it causes death of brain cell along with other serious symptoms including tumors, loss of muscle function and speech impairments.
Despite of such benefits are associated with the consumption of Creatine for treating neurological disease, most current researches have been don on the animals.
An experiment over mice shows prevention of 90% drop in their dopamine levels
Apart from the above –listed benefits of Creatine, researchers also highlighted some more advantages of taking Creatine supplement which are as follows:
Lower blood sugar levels
Improve muscle function and quality of life in older adults
Help treat non-alcoholic fatty liver disease
Alzheimer's disease
Parkinson's disease
Huntington's disease
Ischemic stroke
Epilepsy
Brain or spinal cord injuries
Motor neuron disease
Memory and brain function in older adults
After exploring such a beneficial health supplement which was discovered in the year of in 1835 by a French Scientist Chevreul for real, we have tried to present a list of international brands which are available in India and are known for their composition and easy usability.
1. Optimum Nutrition Creatine Powder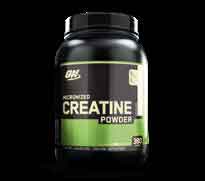 With its brands recall and effective result, Creatine powder by the Optimum nutrition is the best available option in the health supplement market.
By incorporating a unique method of production, Optimum Micronized Creatine powder presents a saturated health drink being mixed with water or juice smoothly. Having Creatine Monohydrates as its building blocks, the health supplement supports strength and power during workout. The Creatine powder comes in different packaging ranging from 150 grams to 2000 grams. In order to infuse instant energy to your tired muscles, the powder easily dissolved in the liquid and can be dissolved in the blood stream.
2. MusclePharmCreatine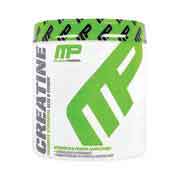 The Creatine powder presents a blend of five discrete types of Creatine including Creatine Nitrate, Creatine AAB, Dicreatine Malate, Creatine Magnesium Chelate Monohydrate.Besides, the powder also contain Cinnulin PF, which delivers an influx of energy to the body while doing workout and help one to gain lean body mass. Every serving of MusclepharmCreatine delivers 5 grams of Creatine Monohydrate.
3. Universal Nutrition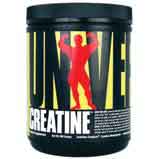 An exclusive product of AlzChemTrostBerg GmbH Germany, the creatine supplement contains pure Creatine monohydrate. The creatine supplement is precisely processed in a GMP Facility. The creatine Monohydrate assists to increase the amount of ATP in body which further works as an energy source for muscle contractions. One serving of this creatine supplements delivers 5g of pure CreatineMonohydrate. Users can increase their strength, energy , endurance and performance by having this health supplement.
4. Dymatize Creatine Micromized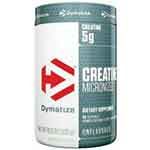 DymantizeCreatine Micronized helps to replenish lost energy while working out with a gush of 100% pure Creatine Monohydrate. With its 180 microns, DymantizeCreatine Micronized offers fast dissolving ceratine. Those who want to increase their muscle strength as well as endurance of thebody, they can use this micronized creatine.
5. MuscleTech Celltech performance Series

One of the America's chief health supplement company Muscle Tech also markets the ultimate HardgainerCreatine Formula. With its 3.5g of Creatinemonohydrate per scoop of 49g, the health supplements enhance muscle fullness. The Cell Tech Creatineformula can be used by athletes, cross fitters, powerlifters, bodybuilders as it contains free-form amino acids that aid in dramatic Cell volumization.
Disclaimer:
The information contained in this article is for educational and informational purposes only and is not intended as a health advice. We would ask you to consult a qualified professional or medical expert to gain additional knowledge before you choose to consume any product or perform any exercise.