Cardio Max an initiative by the JSB Healthcare that carries a vision to make the torment free World!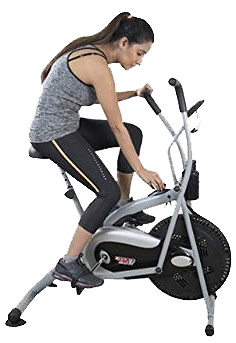 In an attempt to alleviate an extensive variety of bodily agony, JBS healthcare pledges to treat patients earnestly keeping a fitness approach coming at first. Overall, the company presents an unprecedented approach to curb several ailments attached to the human body.
Focusing on the core ailments present in a humanly body which subsequently triggers inactive way of living a pathetic situation of life, Cardio max envisages to become one stop shop for all grades home health care devices.
Backed by skilled work force, the company pledges to deliver personalized consultation before choosing a product from there assortments.
Recently, in order to tap the ever-rising cardio and fitness industry boom, Cardio max extended its product line with some new arrivals products including
Cardio Max Fitness JSB HF77 Home Exercise Cycle, Cardio Max JSB HF75 2.5HP (5HP Peak) Fitness Motorized Treadmill Foldable and Cardio Max Fitness JSB HF79 Home Elliptical Cross Trainer Bike
Being a domestic exercise cycle, the offered product Cardio Max Fitness JSB HF77 Home Exercise Cycle is a perfect pick for Arms, Shoulders, Abs, Hips & Thighs exercises.
Equipped with air bike with less or no skidding foot pedals, the exercise cycle precisely calculates the amount of calories while doing a cardio session with the help of displaying monitor mounted on the exercise cycle. Besides, the exercise cycle of dimension 91×22.5×64.5 cm can weigh   a weight of 100 kilograms with tension controller in the wake to provide safety drive to the users.
Cardio Max Fitness JSB HF77 Home Exercise Cycle
Product Features and Specification
Orbitrac Spin Bike to Exercise Arms, Shoulders
Abs, Hips and Thighs all at the same time
Display : Time, Distance, Speed, Pulse
Calorie, Total Distance Travelled, Scan
Max Weight Capacity : 100 kgs
With Tension controller
With Bottle Holder and Bottle Enclosed
Assembly Size (cm) :91×22.5×64.5
Air Bike with Non Skid Foot Pedals with Adjustable Footstraps
Installation Video readily available on Youtube
1 Year JSB National Warranty